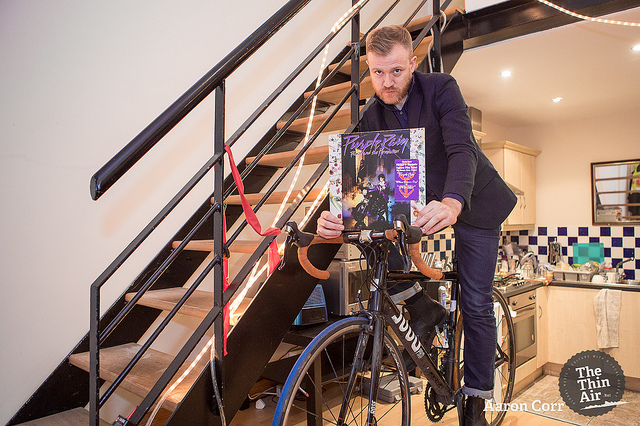 In the wake of his death, we've searched through our archives for the Prince records that have left an indelible imprint on the music and life of the artists featured, from Wounded Healer to Cave Ghosts. Photos by Aaron Corr and Ian Pearce.
Tim O'Donovan // Buffalo Woman- Purple Rain
I never saw the movie the first time round. But the music was just too powerful to ignore. All the songs are so different and have such a personality of their own, but they still all sound like Prince. I love the fact that 'When Doves Cry' has no bass in it. I love the fact that Purple Rain was recorded pretty much live in a club. I love the fact that the end of 'The Beautiful Ones' still makes me go nuts when he starts screaming, "Do you want him…" The melodies, the synths, the funk, the sonic inventiveness of it 'I Would Die 4 U' with it's incessant sequenced bass, the finger cymbals and ridiculous drum fills in Take Me With You to name but many). Prince also takes the opportunity in the first track, 'Let's Go Crazy', to show you the best way to end any song ever. It's also an excellent party starter when you're DJing.
Michelle Considene // little xs for eyes – Purple Rain
I'll start my list on pretty much my favourite album of all time, Purple Rain. I'd listen to this album before I went to bed on my sister's kitschy, orange record player and I remember as a little kid, if anyone asked me, When Doves Cry and Vienna by Ultavox were my favourite songs ever! But every single song on Purple Rain is a masterpiece and I'm loving the fact that there's a huge embracing of this album still today with the likes of Bantum regularly performing his Purple Rain remix gigs, venues like the Sugar Club screening the film and holding Prince nights, one of my favourite bands The Chromatics doing beautiful cover ofComputer Blue, the list goes on. This album has it all; heart-felt classics like When Doves Cry, some sexy hits Darling Nikki and some funky, dancey tunes like Let's Go Crazy! It's completely timeless and still influential on music to this day.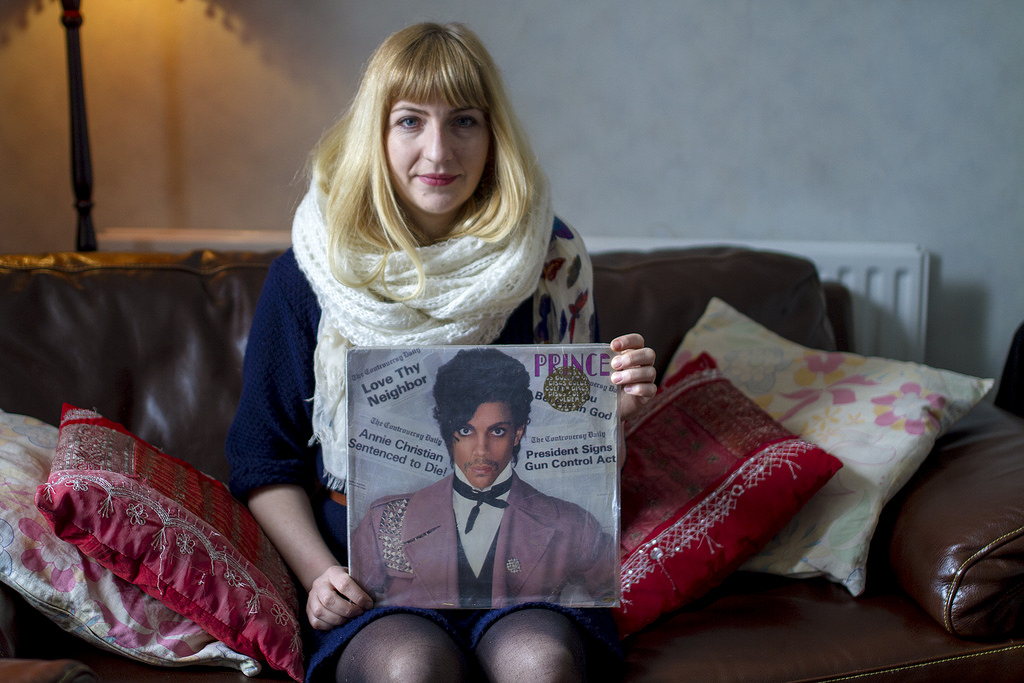 Sorca McGrath // Wounded Healer  – Controversy
Truth be told, Controversy is not my favourite Prince record… but it's my next favourite. When I was a kid I was introduced to Prince by my sister who is a dancer and she brought Prince into our home and we became obsessed for, I don't know, two or three years. Then I kind of fell a little bit out of love with Prince with the christian stuff in between but I fell back in love with him. Now he's back in the game – I don't think he was ever out of the game!
Kayleigh Forsythe -Purple Rain
I was chatting to somebody the other day and Prince was on the radio and I asked them what their favourite Prince song is (because I have SO MANY), and they were like "Oh, well I don't really know any of his songs" and I felt genuinely bad for them. My parents listened to Prince when I was a baby so I grew up listening to Purple Rain. It's hard to find the words to express how I feel about this record. It's so important to me, not because of anything specific but because I have literally been listening to it for my entire life. I know it inside out. 'Take Me With You', 'When Doves Cry', 'I Would Die 4 U' and 'Purple Rain' would all be in my Top 20 songs of all time.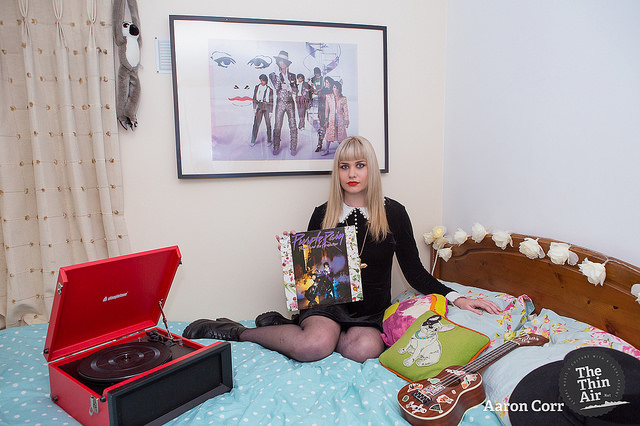 Jen Connell // Cave Ghosts- Purple Rain
Prince is a freak of nature. I am insanely jealous of his songwriting talent and proficiency at every bloody instrument. The moment that first chord plays in 'Purple Rain' gets me every time. I know how cheesy it is, but I really love that song. I'm starting to see a theme here, but I really love how he taps into his emotions. It's so raw when he sings "hoo hooo…" at the end over that guitar solo. Goosebumps. 'I Would Die 4 U' is an unbelievable song too.
Bonus: if you haven't seen the video for 'Cream', get on it. It's ridiculously sexual and over the top.