Deservedly tipped as an Inbound act in the seventh issue of our magazine back in May last year, it's far from facetious to say that Portadown's Naomi Hamilton AKA Jealous of the Birds has experienced nothing short of a remarkable rise over the last few months.
Conjuring a perfectly solipsistic netherworld, where each syllable is intent and every heart-strung admission is illuminated with the wisdom of her deep engagement of both ephemeral and inner worlds, her debut studio album, Parma Violets, is a halcyon masterclass that wonderfully expands upon her early bedroom recordings. Having said "my only hope is that the songs sound like a real friend talking", Hamilton prospers in her mission and then some on the album; it's a release that, rather than sit comfortably within the realm of "restrained singer-songwriter", bursts forth and branches out over 13 tracks, restless and coloured by an almost touchable sonic wanderlust that penetrates life's veil of being and belonging.
Ahead of its release on Friday, here's our exclusive stream of the album and also a track-by-track summary from Hamilton herself. Pre-order the record via Rough Trade here.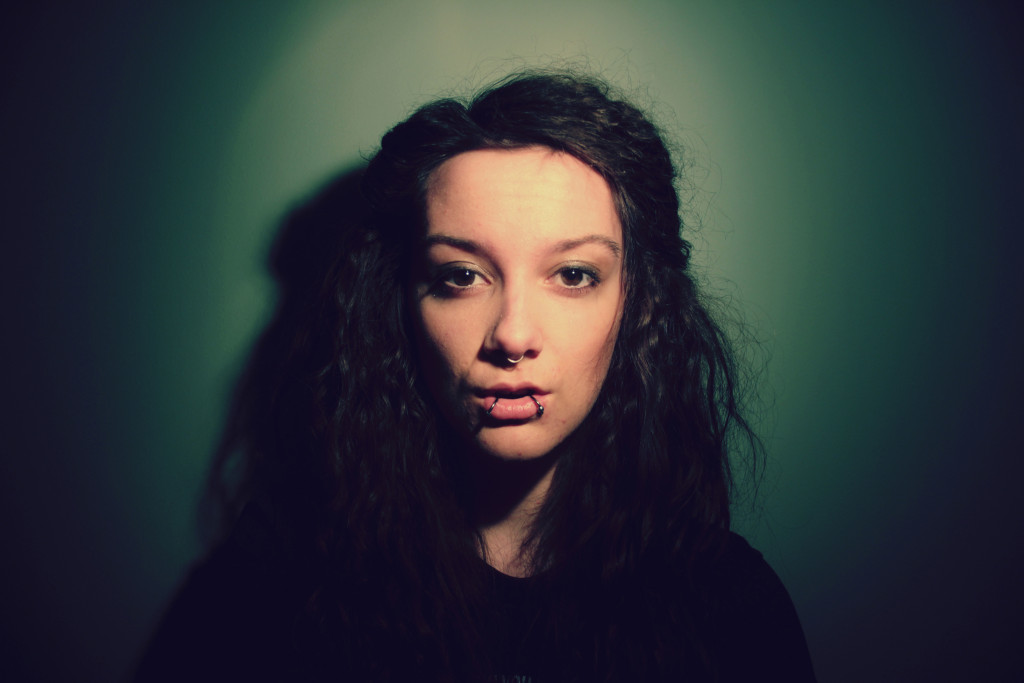 Goji Berry Sunset
Goji Berry is perhaps the most whimsical track from the record and was initially released as the opener of the EP Capricorn. It's a song about the first flourishes of a romantic relationship, with lyrics steeped in quirkiness, infectious melody and earwormy whistling hooks. It's a mellow kind of sweetness that never grows sour.
Parma Violets
This song's meant to sound like a real friend talking. I see it as one person offering real compassion & empathy to another struggling with suicide; a gesture that essentially translates as, "Listen, I love you and want you to stick around."
Russian Doll
Russian Doll's a catchy pop-punk firecracker that delves into ideas of trying to re-mould one's perception of self at the end of a relationship. It questions just how much of you was defined by the other person and vice versa, and in retrospect, whether it's them you miss most, or simply the person you were with them.
Miss Misanthrope
This song's a kind of poetic narrative on the idea of hating people in general, but finding love and solidarity in just one person. It's about not having patience for everyone else, but somehow always making time for someone in particular, even despite our own little existential dramas that we play out day to day.
Trouble In Bohemia
Growing up in a culture obsessed with non-conformity, bohemian sensibilities and individuality, Trouble In Bohemia's about how unfortunately, the pursuit of this kind of lifestyle isn't as straightforward & idyllic as it's often made out to be.
Tonight I Feel Like Kafka
This song comes from being single and hating it. I wrote it at 3a.m. in my pajamas and had been thinking about how — when it comes down to it — nobody wants to be alone, and sometimes unrequited love is almost as painful as no love at all.
Dandelion
When I hear Dandelion it's summer again and my head's filled with the friends I spent my days with. It's a love song to the listener; a hope for them to be happy.
The Zodiac Bar
The Zodiac Bar's one of the more introspective tracks on the record. The speaker's walking home drunk from a bar, and themes of vulnerability, self-worth and different kinds of dependency are riddled throughout the song. Addiction not only to drugs, but to people around us as a means to siphon our self-esteem.
Powder Junkie
This song encapsulates a kind of chemistry between two people that in many ways can be as dangerous as it is exciting. The bassline and lead guitar riffs drip with attitude, pulling the listener into a whiplash world of attraction.
Marcus
Marcus is almost a dark enigma of a song. Succinct but poignant, it holds the paradox of possessing a kind of naviety, but also an unsettling feeling of knowing. Besides the childlike rhythm, eerie vocal harmonies and sonically spare guitar, what makes it so captivating is that the lines between innocence and ignorance, passivity and violence, love and hate are all blurred.
Purple Octopus
An upbeat post-punk confessional song that explores ideas of adolescence, creative frustration, authority and apathy. Its quirky lyrics are carried along by catchy melodic guitars, vocal harmonies and a punchy drumbeat which makes for a satisfying listen.
Mountain Lullaby
This song will have you sailing over snow-capped mountains in Scandinavia. As a listener, you're drifted along with the swell of the waltz and its sweet acoustic melody. It's about enjoying someone else's company, assuring them of their worth — even despite how cruel the world can seem.
Hornet's Nest
The hornet's nest is a metaphor for depression and anxiety, something which can become all-consuming and agonising. It's meant to expose the stigma and misunderstanding that someone who's depressed can simply snap out of it, smile and be okay. It's never that easy.