Features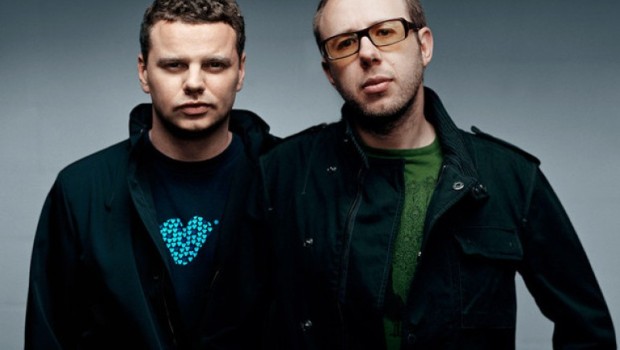 Published on May 31st, 2016 | by Aaron Drain
0
Big Beats and Broad Strokes: An Interview with The Chemical Brothers' Ed Simons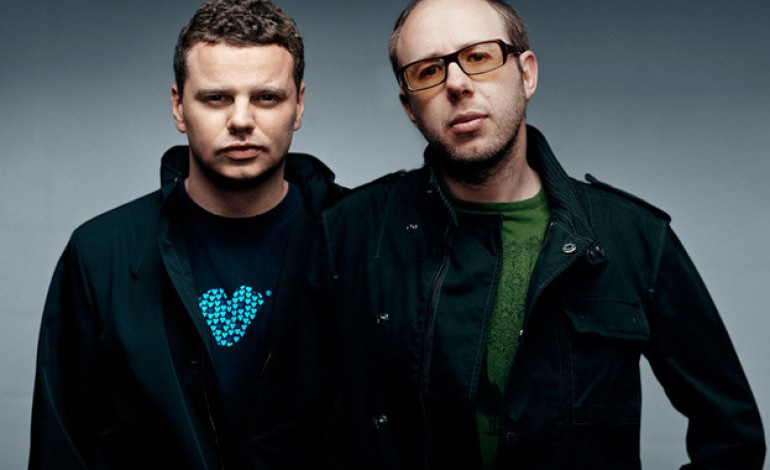 Whether you're into dance, rock, indie or have miraculously found yourself sequestered in a brit-pop niche over the past twenty five years, you'll know that The Chemical Brothers have spent much of that time making some of the most recognisable and respected music ever committed to stereo. A duo of immense creative breadth, their early work frenetically soundtracked a new wave of genre-crossover experimentation that would quickly become a go-to production style for their contemporaries. Fusing hip hop, techno, house and whatever remnants of UK hardcore that were still holding on for dear life, the influence of Ed Simons and Tom Rowlands has been prevalent throughout the 90s, into the 2000s and further still within various guises. Constantly evolving and embracing emerging artists or techniques to bolster a status that remains legendary, the complexity of their operation has surprisingly simple beginnings.
Comrades since the 80s, the pair spent their formative years simply listening and learning in environments that put the music first, in terms of craft and scope, and that would eventually lead to a partnership that has stood the test of time. "When Tom and I met we were hanging out in Manchester a lot, going to the Hacienda and Tom was already kind of making music, and that was new to me. He was playing around with samplers putting stuff together and it was something that was just happened. We put out a record and just fell into this thing of DJ'ing and collecting records together and forming an aesthetic of different music we liked," Ed explains.
Words by Aaron Drain.
The Chemical Brothers play Belsonic in Belfast on June 10.

So what was the initial spark that fed into the 'style' of music you were making together?
Although we'd both spent a long time going to house raves, we both really love hip hop and that whole cut-up-and-paste thing – that energy was a big inspiration for the early music that we made, tracks like 'Chemical Beats' and 'Song to the Siren'. It was kind of a result of going to house clubs in Manchester and but also growing up on John Peel, indie music, the Jesus and Mary Chain, My Bloody Valentine and loud guitar music, and then finding a connection with that in the early acid house music we were loving. Just trying to find a way for those different passions to be shaped into music that we liked. It's a long time ago, cloudy!
When you make music now, are you still conscious of those genres? Do they still seep into your work or are you working from experience and feeling?
It's changed a lot, really. When we were making music in the 90s we were out and about a lot, we used to spend a lot of time in night clubs and when we we began to play festivals, the music we were listening to had more of a direct influence but I think as time has gone on we feel like we've got our own aesthetic and there's a slight distance between what's happening around us and creating a sound that will connect with people. There's a very distinct culture of electronic music and if you try and ape that all the time its limiting. I think you've got to have your own vision of it, or at least an audio vision, of what you think will sound right at the time, without wanting to sound retro or creating a sound that's looking back. It's about walking that line really.
Well you've walked it better than most over the years, how does that awareness of what's happening musically around you affect your work now?
It's hard to articulate when there's something we like in the music we make. It's unknowable until it's there – until the two of us hear it in what we're doing, so it's kind of conscious and unconscious at the same time. It's only when we play live and put the live sets together that we can definitely hear it work. When we're playing the older songs like 'Block Rocking Beats' you hear that kind of wildness and they definitely sound different to some of the stuff we've made in the last few years, and there's been no real adjustments, it's just the sound of 24 year olds making music as opposed to where we are now.

Has that partnership dynamic changed much over the years? Do you both still write together?
I mean, yeah, the dynamic has changed. We used to live in each other's pockets and be in the studio together everyday, six days a week. When we're very focused on making an album we tend to come together but we spend our separate time. Tom, over the last 5-6 years, has done different things on his own, and I've done various things on my own – I've worked on a New Order album, I've done some producing, but I think with that intensity of the partnership, it's not healthy to maintain that all the time. We used to live on parallel streets for years and years but now we don't,  so when we come together it's fun and we rediscover the joy of putting things together. We really enjoyed making Born In the Echoes. It felt very alive. But again, it's different now, and I think it's for the best, but it means when we're really working together we really ARE working together and forming something and that's fun. That's the main thing – if you enjoy what you're doing together then hopefully that enjoyment seeps into other peoples experiences.
You've managed it pretty well for 25 years.
Well the first record came out in '92, yeah so it's been a while. 24 years haha!
There have been a lot of collaborations in that time, do you have a favourite?
Ah, well, it's hard to say a favourite. I mean when we worked with Bernard Sumner, because we were such huge New Order fans, that experience was surreal. When he first walked, we were kind of shy because this is someone's music we'd listened to since we were teenagers, both Joy Division and New Order, and meant it so much. He came in and was tuning his guitar by playing 'Love Will Tear Us Apart'. I think 'Out of Control' is just fantastic, but working with Beth Orton and the Flaming Lips was great, we played with them up in Scotland. It's an experience meeting people and really hoping to achieve a collaboration, like recently with Q-tip, the tracks we did with him were really exciting bits of music, but in terms of a personal experience and connection, Bernard was great and Noel Gallagher too. Those moments were just brilliant. I think that's the core of what we do – when we're collaborating with each other and forming some kind of cognitive sharing of musical ideas, inviting other people into it keeps that sense of collaboration.
Is that the same approach you've taken for remixes? Or do you look for that in other artists who want to to remix your own work?
In terms of the remixes we've done, in the early days, it was bands that although they sounded different, they liked dance music. Primal Scream, The Charlatans, Spiritualised – they were bands who were interested in the sonics of their records and wanted to connect with a different set of people and put their music into a different context. That all seemed natural and then along the way record companies would send us ideas for remixes. One of my favourite things we did was the remix of Kylie Minogue, which wouldn't seem like the most natural fit but it was a really good song, the original is really nicely produced, and we took it somewhere different. She still plays the version that we worked on together live and it's great to do those odd kinds of things. The beginning and the end is if we like the track and like the people who made the record, then choosing remixes for our own tracks tends to just come from DJ'ing a lot over the years, and if we'd really love a track by a certain producer.

Is DJ'ing still a big part of your lives? How does it compare to the festival environment?
Definitely with our latest album, if not the last two have been shaped a lot by the DJ'ing we've done. We were DJ'ing a lot in Europe, playing Ibiza quite regularly, and it definitely gives an impetus and a sense of excitement to the music we make. But going live, to us, is the real celebration of all the music that we've made, and it's really moving to see the effect it has on people and the power it has. It's a whole different thing because we have our big visual show and we're able to go back and work with the people who've done those visuals right from the start. We're still able to have the most control over the live element – the way we put together old and new songs. But they all have their place, it's all just an exciting creative endeavour. It means the music stays alive and it's a force to get people out of their houses and have a shared experience which is really where we came in at right at the beginning. Music to lose yourself to. It all fits together in a way that works for us.
From my own experience with your live shows, they seem so orchestrated. Is that the case or, dare I say it, is there an element of improvisation to the performances?
Yeah, definitely. By the time we're up and running and we've rehearsed a certain way to go and think about how things fit together, and then 4-5 shows in we're really cooking, improvisation? Yeah, yeah. We want it to be different every time, it's a really great feeling when something just happens with the gear that we've got set up on stage. We have this guy on the side of the stage who does our monitors and controls the volume and when he's got a big smile on his face we know something magical is happening. We're still searching for different ways of presenting the music and connecting it to people.
Who's exciting you at the minute? Who are you looking forward to seeing on the festival run?
At Belsonic I'm looking forward to catching up with Erol Alkin again, he's on before us. I like the music he's just put out with Beyond The Wizards' Sleeve, his psychedelic side project. I'd like to see Radiohead along the way, they usually pop up don't they. I like their album that they've just put out, but we just have to get back into it, you know? We did a tour in South America and Hot Chip were playing before us. They're always a good live band. That's the exciting thing about contemplating the summer ahead! Because we play at dance events and more traditional festivals we get to see a lot of very different bands and as we're playing, the mystery will unfold.
Speaking of mysteries, and I don't want to sound too presumptuous, but are you working on any new music that you'd like to share?
We're really pleased that Born In the Echoes seemed to connect with people well and at some stage we'll regroup, but we'll get through these live dates before we think about another album. It's one step at a time, but there's a couple of things left over from those sessions. A couple of good tracks that we're working up to play when we DJ next but maybe we'll leave them out as they get closer to being finished. There's nothing in particular coming out this year, as far as I know… but you never know. It's May, the year is early.