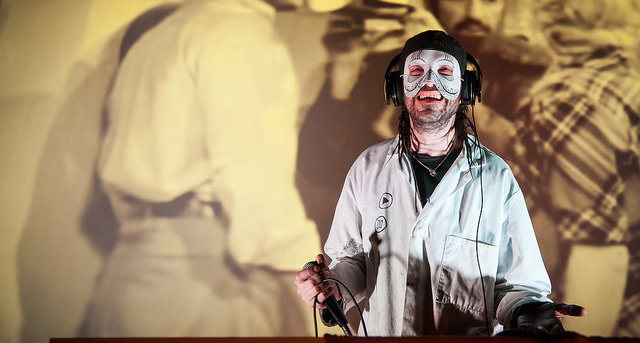 It's wonderful to see Cork landmark The Kino in proper use again. At one stage in recent memory it was the only independently run cinema in the entire country and, as a younger man, it hosted me as I indulged my love of music documentaries. Needless to say, it features prominently in the hearts of many throughout the country. Tonight, the old picture house is showcasing actual music in the form of Sofar Sounds and its grassroots and novel approach to live performance. With the seats removed, the cinema organically takes the shape of a natural music venue and, with a silent Western flickering on the screen behind the stage, quite a striking one too.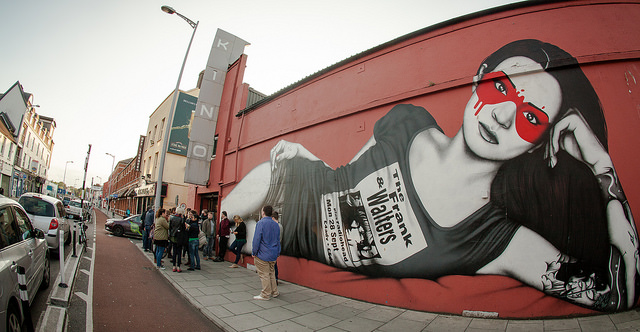 The first performer this evening continues the trend that Sofar Sounds Cork has followed thus far in its burgeoning existence. In essence, Emily Donoghue (below) is a singer songwriter. However, her sultry, jazzy vocals elevate her above many similar acts. Her song 'Girl', with its Roy Harper esque open tuning and hints to the folk revival of the 60s, is a particularly memorable offering.
Nearly as impressive are her playful covers of 'I Wanna Be Like You' from The Jungle Book (replete with a spot on trumpet impression) and Jimi Hendrix's 'Crosstown Traffic'. At the end of her set she has to rush off to the School of Music for a prior appointment, but this summer she plans to make some time to get some of her songs down on tape. You should listen to them.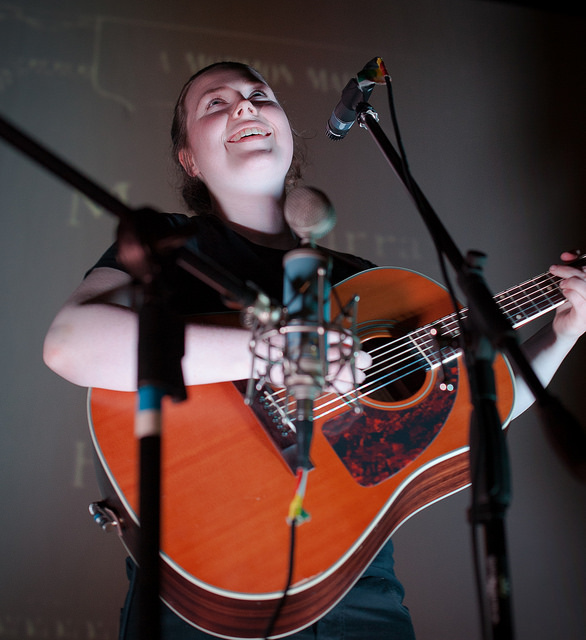 The presence of vocal experimentalist BenOit Vibes (pictured, top) up next sends proceedings into a rather more left field direction. Suitably, a Flash Gordon serial from the 1930s has begun to ripple across the cinema screen behind BenOit, the oddness of which matches his get up as an amalgam of a mad scientist and the Phantom of the Opera.
His looped beatboxing creates layers upon rhythmic layers of foundation as he half sings/half raps over the top about a variety of topics such as being told there's plenty of fish in the sea but being stuck in a fishbowl, the passage of time, and smoking copious amounts of weed. He's a character, playfully engaging in a call and response routine involving his name with the audience and dishing out amusing stage patter with ease. His current adventure is labelled Project Wah and it promises to be suitably unusual.


The final act sees Sofar Sounds take their first foray into the hip hop community of Cork, as the unassuming Gunkel and the more intense Chris Power (below) showcase their remixes of the likes of Beastie Boys and Cleveland rapper Atari Jones. Their bedroom beats are spacious and luxurious, adding a dreamlike quality to the Beastie Boys' 'Intergalactic' and calling to mind a more old fashioned and blissful version of hip hop. It's a trippy proposition and brings things to a suitably laid-back conclusion.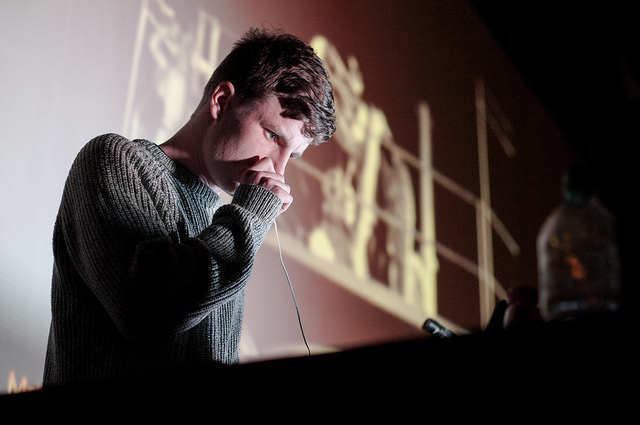 It's testament to the open minded ethos of Sofar Sounds and the commitment of the organisers to the unifying nature of music that three such disparate musical acts can not only survive but thrive together on one stage and in front of one crowd. The endeavour seems to be gaining steam and rightfully so. As the audience funnel out onto Washington Street, conversation turns to who will be performing at the next Sofar Sounds gig. This is its appeal. You never know what you're going to get.
The next Sofar Sounds Cork is on June 9th. Get involved.
Photos by Shane J Horan