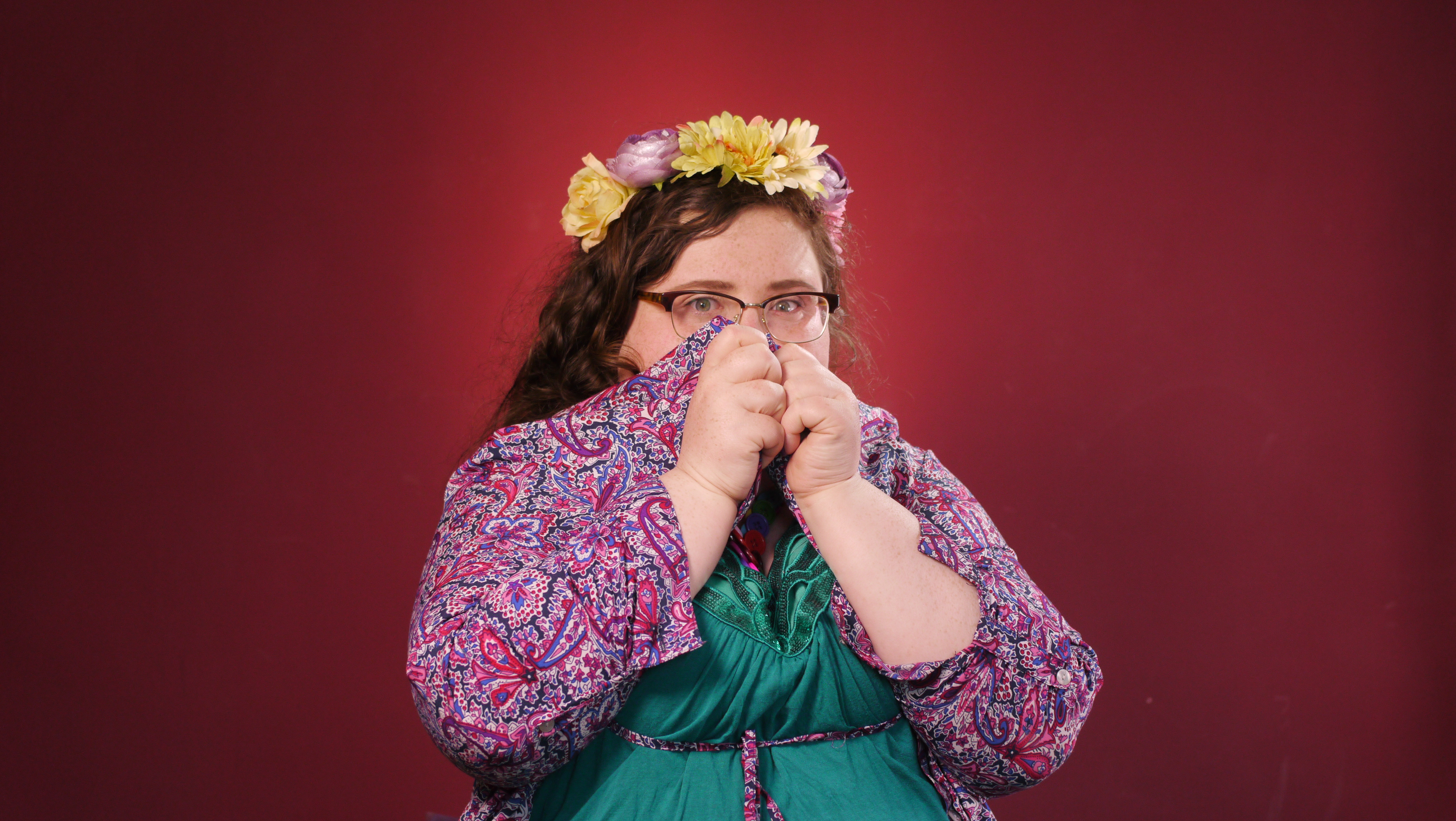 In this edition of Monday Mixtape comedian Alison Spittle selects some of her favourite songs, including Morrissey, No Monster Club and Everything Everything.
Here's a mixtape of important bits of my life. Some are from my college days, being a child and some that have lifted my mood and comforted me. I fell in and out of love with music as a teen. I was dangerously obsessed with looking for meaning in every lyric but now I'm in my twenties so I've calmed down! I look to music now to give me a pick me up and to have the craic. Life is too short to be serious.
Kanye West – Famous
Kanye can nearly (that weird Cosby tweet) do no wrong for me. I know he annoys people but honestly I adore him. His output is incredible, his support of new artists and calling out racist bullshit. He's the bee's knees. Watching him on a chat show is never boring. He's a breath of fresh air with a fantastic back catalogue.
I have a deep suspicion he's trolling the world. I saw him at Marley park last year and he spent a good ten minutes scatting tunelessly at the end of the runaway. This song is a stand out from The Life of Pablo, along with 'Ultra Light Beam' and 'Waves' (but Chris Brown is the vocalist there so f that noise). Rihanna's new album Anti is sublime, her vocal range and ability to change texture is mind boggling, so to have her covering do what you gotta do at the start is class. There are some lyrical bum notes but jesus by the time Nina Simone comes in I'm filled with joy.
Amarie – One Thing
This is my go-to song to cheer myself up. Amarie was a special artist, I was expecting her to be much bigger for a lot longer than she was. This really has been the best pop song for a very long time. The drums, trumpets and the irrepressible delight one feels when this is played in a night club is class.
No Monster Club – I've Retired
No Monster Club make Dublin a fun place to live in, like those fancy donut shops springing up everywhere. My friend Conor O'Toole is my partner in crime at Edinburgh festival and it's the toughest month of the year. While I'd be stewing in my latest comedic disaster, Conor would be cooking a risotto, blaring the Popical Island mixtape at full blast and making everything better.
Everything Everything – Don't Try
Everything Everything are my favourite band at the moment and this is a great song off their second album. All three albums are tip top. I see why music journalism never tempted me. I love music but can't think of many words to describe it!
Hula Hoop – Brenmar Uniqu3
I'm touring my current show Alison Discovers Hawaii at the moment, and this is the song I walk on stage to. It reminds me of Golddust by DJ Fresh. I love making playlists for my shows. The songs before this one are just chilled Hawaiian-style tunes, trying to get people in the mood and then this song comes on which is more up beat and hopefully get's the crowd excited. I felt the title made it Hawaiian enough.
Keri Hilson – Pretty Girl Rock
This is one of my favourite songs it wasn't a massive hit. I worked in youth radio and would often have to man the desks for prerecorded, my main jobs was to make sure the the ads and news came in on time. if you had a spare few minutes you had to add in a song. this is the song I would always add as it made me feel like I had a bit of power. Working in radio was one of the best times of my life, everyone was super talented and funny and I made the wanted tea once.
Morrissey – Ouija Board Ouija Board
I was a massive Morrissey fan. I mean massive. I knew every bit of trivia about him and have two pieces of his shirt. I spent every waking hour when I was 14 dreaming of meeting him and for us to defend our thirty year age gap but it wasn't meant to be. To be frank I listen to him now maybe 6 times a year which is a very big change. His music serviced a need for me and I've grown up and changed as a person. I feel a bit guilty, I put on the first smiths album for nostalgia reasons while going for a shower the other week and as the water pounded on me and he crooned about child murder I thought "this is not a good start to the day" and turned it off. I felt like I had truly betrayed my teenage self. However Bona Drag will always have a place in my heart. The video has Kathy Burke in it, what more can you ask for?
Prefab Sprout – King of Rock and Roll
A wonderful pop nugget from the most underrated band in the world. I love the production and this song has hooked me since I was a very small child. I used to get the lyrics wrong.
Amy Winehouse – Tears Dry on Their Own
As I write this I turn 27. Seriously, it's three minutes to midnight. Amy died at this age and I can tell you now it's no age at all to be dying at. I've got so much to do and she had too. Two amazing albums, her lyrics are fantastic one of the best descriptions of a break up and that voice incredible.
Hal – I Sat Down
Hal are a great Irish band with a topper of a debut album, I never saw them live as I was underage and looked like I was 14 for most of my teen years. It's my one big regret but still I have this album. I hope they're proud.