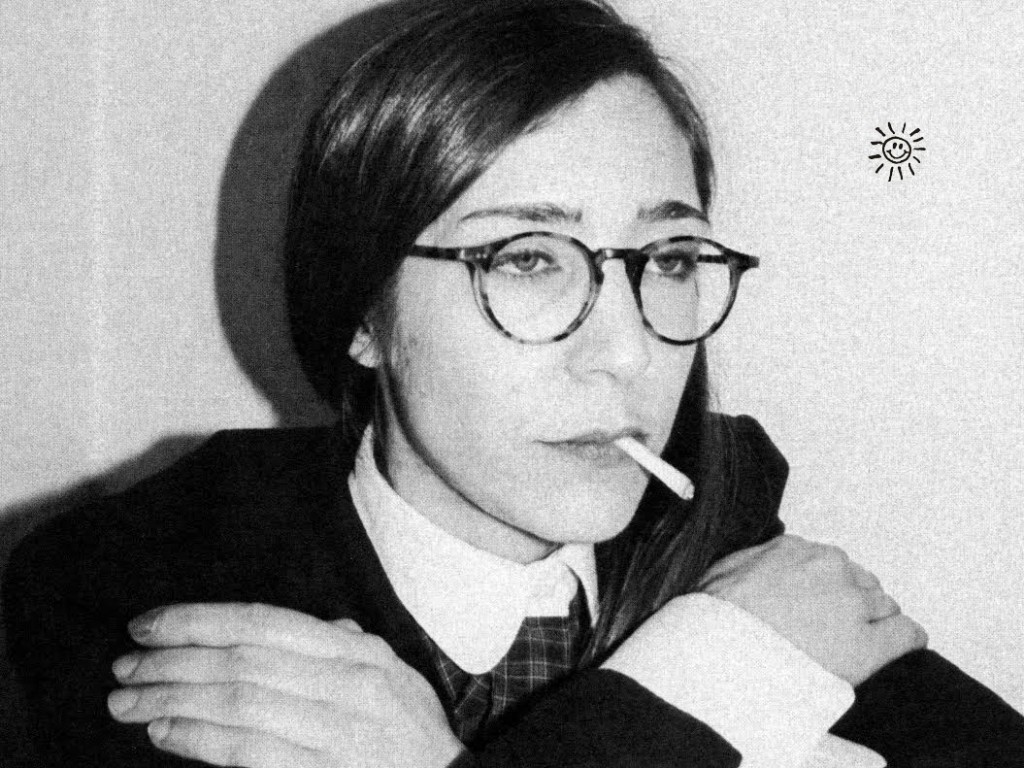 Out To Lunch has featured more often than most in the gigs section of our weekly Rave New World column. That may seem unbalanced, but the quality and variety of their bookings is simply undeniable. They're taking a step into the unknown this month with a monster bash in their unofficial home Bar Tengu. A two-day affair (three if you count Friday's opening party), it sees some of their previous guests (DJ Sprinkles, Call Super, Laurel Halo) and some new friends (Peggy Gou, Ben UFO, um, Steve Davis) coming together for a frankly ridiculous party. We're talking three- and four-hour sets from some of the world's best DJs, indoors and out, from midday onwards into the wee hours.
One of the most exciting lineup announcements was Lena Willikens, a Cologne-based DJ who made her name as a resident at Düsseldorf's Salon des Amateurs. Her selections are muscular and offbeat, narcotic grooves laced with a hard German edge. She's released on Cómeme, for whom she maintains a monthly radio show entitled Sentimental Flashback, in which she burrows down a given theme and presents a world of oddball curios, and she's also associated with the Huntleys + Palmers crew. Ahead of her Irish debut (a shocking fact, given her relentless DJing schedule), we had a quick chat with her, talking about her approach to DJing, her day job as a record cleaner and more.
You've said before you don't like to talk about music. How difficult does that make your day-to-day life? 
No difficulties at all! I always manage to ship around, haha! My approach to music is not an intellectual one. When I start to talk about it, my words always feel so weak in comparison to the topic… I simply feel that I can express myself better in playing music than in talking about music – that's maybe the reason why it somehow became my "main thing", right? I like it if people stick with what they are good at… and there are definitely enough brilliant music journalists out there.
You want the dancer's brain to stop working – this seems like the opposite of a Brechtian approach to music as art. Do you think DJs can ever be true artists, or how would you describe their role? 
I don't consider a DJ as an artist but as a manipulator: a manipulator who helps people to escape from reality. From the real world, which is hard to take most of the times, right? But I don't see the DJ as someone who can manage to create this atmosphere by himself – it's an interaction of everyone who is involved (bar staff, lights, door etc) and the crowd obviously! For me the Brechtian idea is more an intellectual joy and really doesn't work in a club context.
You're known for playing music at the "wrong" speed, how often do you switch the tempo on tracks before deciding to make this change? 
Switching tempo from 45 to 33 or 33 to 45 has a long tradition. I really don't consider it as something worth to be known for, it's a common move! As a DJ you manipulate tracks to make them fit – you do that all the time!
If I'm right, you've never played Ireland before, but have you visited? If so, what was your experience like? 
Yes, you're right. Ireland is one the few countries in Europe that I've never played and never been to.
What are you looking forward to in Dublin, or do you have any expectations? 
Unfortunately I won't have time to check out the city. I'm simply looking forward to a good party. But I always try not to have specific expectations – I'm more up for surprises!
You've mentioned before about the importance of the name of the Salon des Amateurs venue; how much does that vibe cross over when you're playing away from there? Do you feel any pressure to be more "professional"?
An amateur is someone who really loves what she is doing. I want to avoid a kind of super professional routine in order to keep my interest and love to music alive. If I don't feel joy any more I have to stop! That's my credo.
What's the strangest thing you've come across in your career as a second-hand record cleaner?
So many little details that 
let me spin obscure stories around the previous owner of the records, which I was about to clean. People for example who used to eat constantly greasy donuts while listening to their records, or collectors of free jazz who seem to treat records like the most vulnerable things on earth.
Your remix of rRoxymore just premiered online, it's really great! What's the silliest thing you've done lately? 
Ohh hard to answer! This little silly and clumsy phantom friend is my permanent companion! It was also responsible for trying to do a sound check lately with a mixer which obviously wasn't connected…
Since a lot of your sound can be quite dark, what's your favourite summer track?
Actually I don't have a favourite summer track. But one of the less darkest tracks, which I played a lot recently, was Green Velvet – Thoughts.
What's the rest of your year looking like? Do you have any releases planned? I know you like to take your time with things.
This year I was playing actually nearly every weekend and this will keep on going till December. Because of the limited time I had (and still have), I was mainly concentrating on doing remixes, which I made a couple of but don't have the exact release dates though… the next release will be on Huntleys + Palmers: an EP with two remixes (rRoxymore – Ministry of Silly Talks remix and Oklo Gabon – City Gym remix). There are more remixes ready to release hopefully this year as well.
Lena Willikens plays the Out To Lunch August Weekender on August 14. Full lineup, timetable and tickets here.