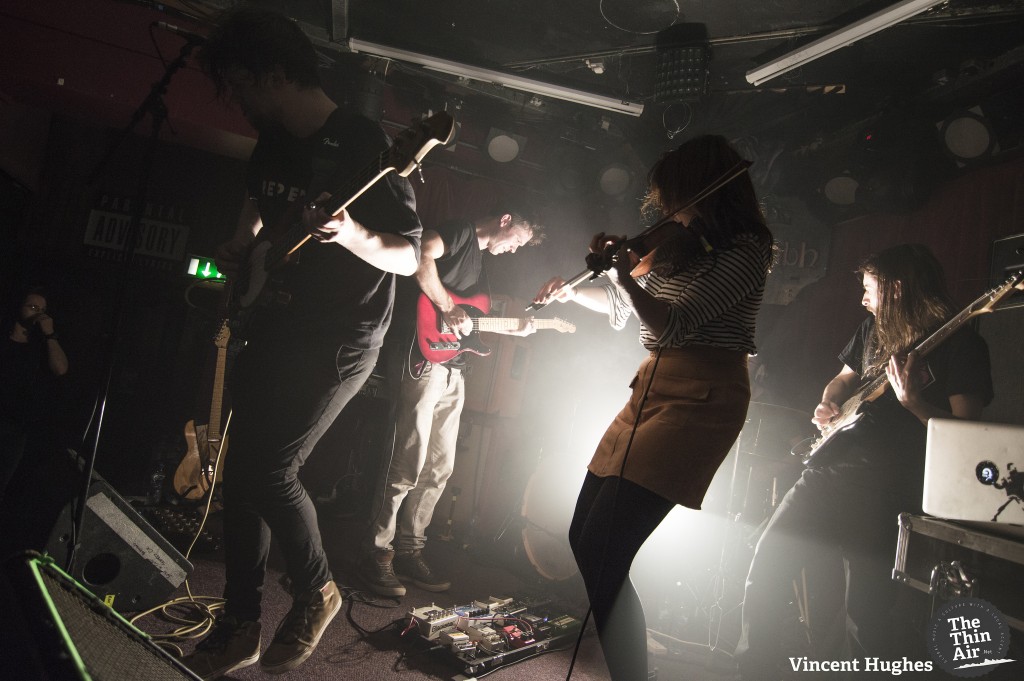 There's been plenty said over the past couple of years about the over-reliance on particular tropes and techniques in Post-Rock, Math-Rock and, from other camps, in movie and TV soundtracks. There are always, of course, exceptions to this who manage to keep these realms of music interesting and exciting, from Battles to Adebisi Shank, from This Will Destroy You to Kyle Dixon and Michael Stein (the men behind the marvellous soundtrack for Netflix's Stranger Things). The ways in which artists or composers avoid the traps and pitfalls of complacency and the rehashing of the same sounds and tricks over and over again are varied but can sometimes be a reminder as to why these genres exist in the first place.
Tonight was a case of just that, with Dublin's Overhead, The Albatross delivering a hefty set comprised mostly of tracks from their 2016 album Learning to Growl; a dynamic, cinematic collection that weaves around the three aforementioned genres with great taste but never overdoes it on any front or takes any easy routes. More over, all seven members looked like they were genuinely enjoying themselves on stage, even amid a few technical issues. This, once again, makes the world of difference when holding this group up against many other artists in the same category who in performance can appear to take themselves so seriously that not even the most easy-going gig goers can relax into a show.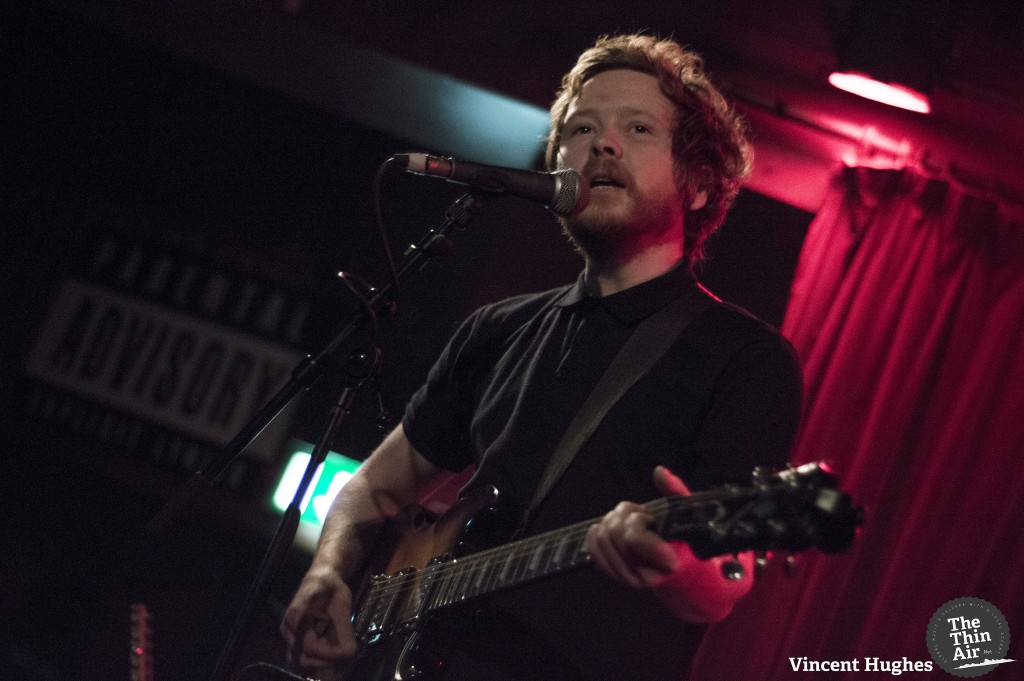 There was no fear of the audience tonight not being able to relax a bit into proceedings mind as Roisin Dubh regular and Citóg man Dave Boland AKA New Pope (above) played a dreamy opening set sporting an electric guitar instead of his usual nylon stringed acoustic and accompanied by Colm Bohan on drums. Performing the title track from his recent Love EP, 'Stubborn Man' from his forthcoming LP and a tender cover of Velvet Underground's 'Pale Blue Eyes', New Pope never struggles to unexpectedly leave audiences brittle and soothed. While it may feel like quite a contrast in styles when compared to a band with such a colossal sound, Boland's music encourages listeners to be eased happily into whatever act follows on from him.
The members of Overhead, the Albatross look comfortable as they power through Learning To Growl's highlights like 'Indie Rose' and 'Daeku', with the atmosphere remaining light despite the music's emotive intensity thanks to bassist Joe Panama's (below) joking about nerves playing outside of Dublin and miscommunications leading to some meaningless song names. Overuse of strings can at times seem pompous in a "guitar-band" setting but in this case they sit comfortably in each song's cinematic progression. The same can be said for the tremolo-picked, reverbed guitars and less conventional time signatures. While frequent, they never once feel forced on the listener.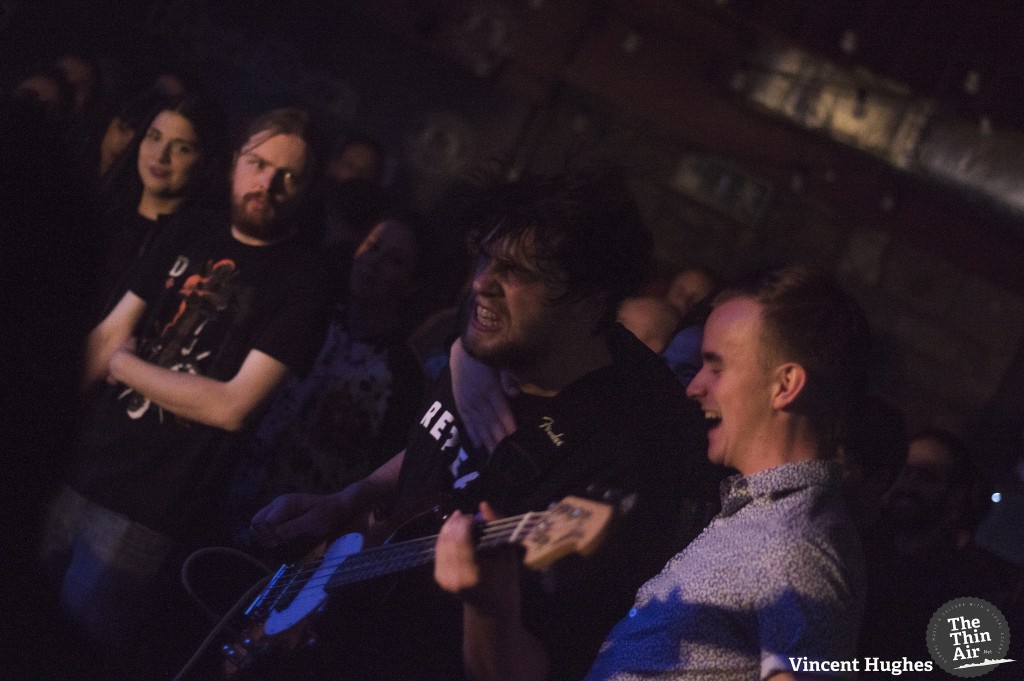 A screen to the right of the stage features scenes from films like Children of Men and more from Game of Thrones. It's a bit surreal to be honest but once you get used to it was a really excellent pairing with the music. The cinematic peak of the show occurs when the band do a faultless, triumphant cover of Hans Zimmer's 'Time' with Charlie Chaplin's famous speech from The Great Dictator appearing on the screen. Following from that, even the technical issues during the show's closer 'HBG' don't dampen the mood. Overall the gig was heavy, melodic, intense and genuinely fun. You don't always get each of those factors in sufficient quantities during a "post-rock" gig or whatever you want to call it. Overhead, the Albatross have garnered a well-earned respect over the past couple of years, especially since the release of Learning to Growl. Tonight proved that that respect is very well deserved. Eoin Murray
Photos by Vincent Hughes