Articles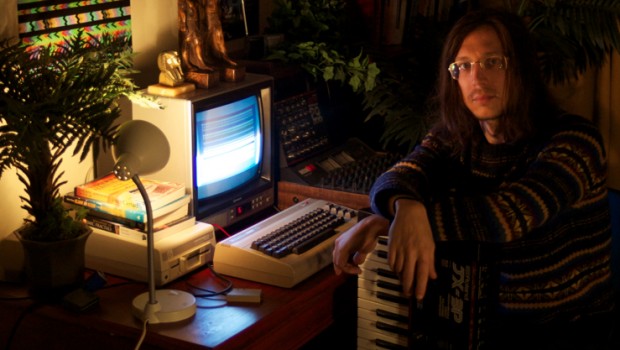 Published on August 26th, 2016 | by Antoin Lindsay and Aidan Hanratty
0
Rave New World: Prosumer, Andrew Lyster, Caskré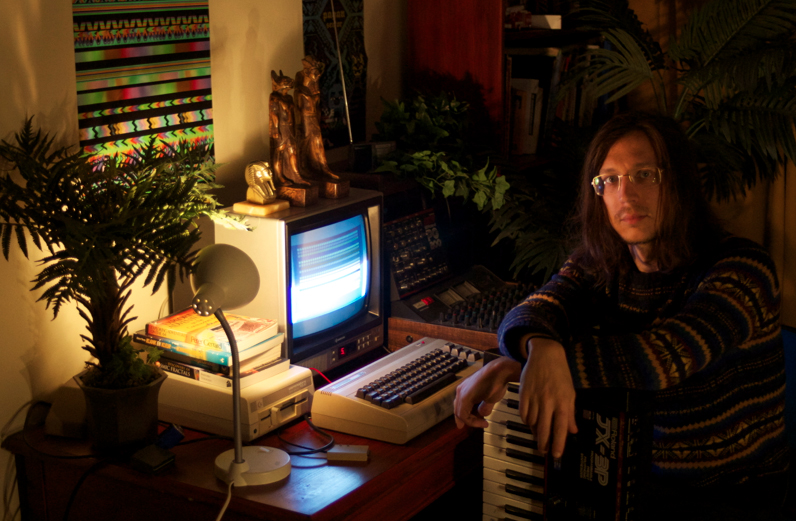 Antoin Lindsay and Aidan Hanratty look at the best tracks, mixes and releases of the week.
Gigs
Twitch Present Prosumer @ The Bunatee, Belfast
Saturday 27 August
Everyone's favourite Berliner-turned-Edinburgher lands in Belfast to bring his unique and eclectic selections to kick off the Bank Holiday. He's already played at Twitch this year with Head High and he obviously made enough of an impact to be invited back so soon. This time he's on his own though, and you'd be mad to miss it. AL
Pyg presents Legowelt at Pygmalion
Saturday 27 August
Dutch techno maestro Legowelt is always busy, with releases under any of his manifold aliases dropping every other week. He's in Dublin to play Pyg for DiVision, and he's bringing his live set, which should be wild. WILD I say.
Honey Soundsystem @ Boombox, Belfast
Sunday 28 August
San Francisco's finest proponents of the party are making their Belfast debut on Bank Holiday Sunday. Having made their name as one of the best gay nights on the planet, Honey Soundsystem will be showcasing their supreme selections at Boombox and it's bound to be a cracker. AL
Beat BBQ Block Party with Blawan @ Aether & Echo, Belfast
Sunday 28 August
The master of the doof and a veritable Belfast favourite will be making his way to Aether & Echo during the long weekend. Blawan has been releasing some brilliant stuff lately and if you've managed to see him recently you'll know that he's very much on top of his game at the moment. AL
Tracks
Valentino Mora – Enlightenment (Pre-Forma) [IDO]
This is an unreleased track from Valentino Mora, fka French Fries, who's recently set up the new IDO (Intercontinental Dance Organization) label with Amila of Altered Soul Experiment. They shared this gem last week, a super-deep house cut that's heavy with the glistening sweat of a late-night dance. AH
Caskré – falterwo
Irish-based producer Caskré just recently came to my attention but her SoundCloud shows been active for at least a year. My bad. This is a heavy techno banger, to put it simply. A swampy, soupy track, it's a muffled ball of repetition, with strange melodies darting about like firecrackers. AH
thefriend – more more //////////////////////// ill be more diligent
The Friend describes their sound as "friendly detroit noise". This track is a shuffling slice of murky house, thick beats and detuned vocals making for a wonky good time.
Mixes
Dekmantel Selectors: Andrew Lyster
A really superb mix from meandyou co-founder Andrew Lyster. His mix for the Dekmantel Selectors podcast catalogues tracks that have a special connection to him. If you have any familiarity with Andrew's taste, you'll not be surprised it's full of deep, heady house and techno. Lovely. AL
Pearson Sound @ Rural Festival, Japan
I've seen Pearson Sound DJ a lot, and it's easy to take for granted just how brilliant he is. He's not really been one to post many of his mixes online lately so it's nice to have a recent recording of his surface. Here you'll catch Mr. Kennedy in full flow and remind yourself why he's still considered one of the finest in the business. AL
Yaroze Dream Suite – Yaroze Dream Mix [Local Action Records]
Yaroze Dream Suite is a collaboration between Mr Mitch, head of Gobstopper and part of the Boxed crew, and Local Action's Yamaneko. Each has a tendency towards the more wistful and melancholic end of instrumental grime, so this is a perfect pairing. Some DJs have been casually slipping YDS tracks into their sets and radio shows, but this is the first official airing of the duo's material. It flits between their own productions and music from the world that's inspired them, including 80s loops and tracks specifically ripped at 33 for this mix. So much to unpack and enjoy. AH
Guest Mix for Gateway To Zen / Radar Radio 23rd Aug 2016 / All Tracks W&P by Duckett
In the past year alone Duckett has impressed with his twin releases for UMHS, as well as his Balsamic State EP for Greta Cottage Workshop, an appearance on the latest Freerotation release and a sublime hour-long selection of his own tracks for Hessle Audio's Rinse show. He's done another such mix for Gateway to Zen on Radar Radio, and it's just as floral, inventive and eye-opening as his other work. Squelchy drums and his stellar modular synth work make bouncy tracks for the dance and sorrowful sojourns into lost reminiscence. AH