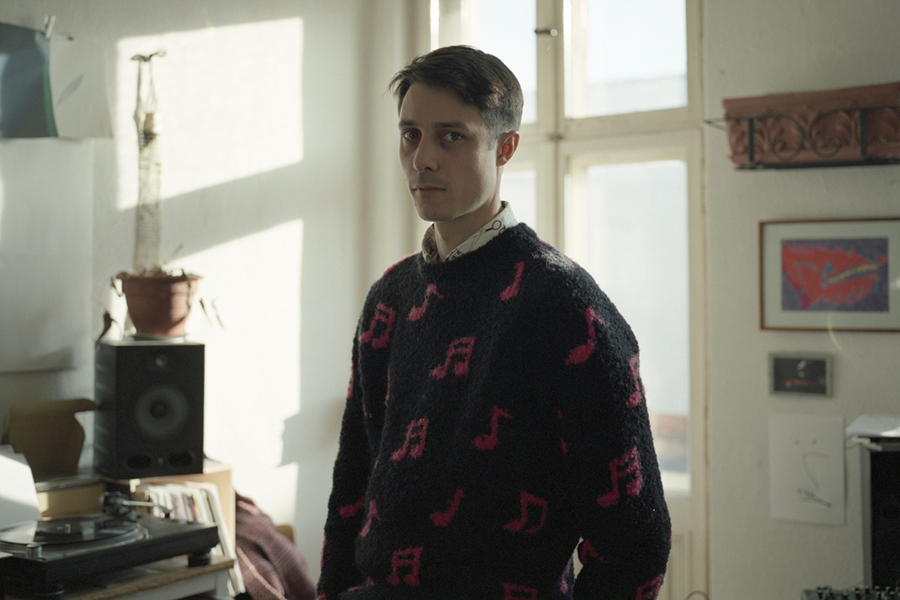 A solo effort, Aidan Hanratty brings you the best gigs, tracks, mixes and releases of the week
Gigs
Out to Lunch August Weekender, Yamamori Tengu, Dublin
Saturday 13, Sunday 14 August
It's all about Out To Lunch this weekend. In what's probably the best lineup Dublin's ever seen, we've got stellar international names like Ben UFO, Laurel Halo, Lena Willikens (who we've interviewed here), and Call Super (above), Irish upstarts like Lumigraph, Melly and Sage and the novel curiosity that is snooker legend-turned-electronica fan Steve Davis. I'm bubbling with excitement about it. There's so much to say. See you there?
Sense with Glenn Astro & Max Graef at Button Factory, Dublin
Saturday 13 August
If you're not out to lunch, two rising stars of UK house Glenn Astro & Max Graef are in the Button Factory on Saturday. Theirs is a blend of soulful vibes, irreverent samples and straight-up fun. No-nonsense stuff, just straight to the dance.
Tw!tch | PALMS TRAX [Dekmantel] & Twitch DJs, at Mandela Hall, Belfast
Saturday 13 August
RNW favourite and all-round lovely bloke Palms Trax is in Belfast this weekend. If you've not seen him play before, expect flutey house music and plenty of bangers.
Tracks
Ambivalent – Whyou (Michael Mayer Remix) [Kompakt]
Kevin McHugh has been rolling out some heady techno as LA-4A of late, but he's gone for a different approach with his latest release as Ambivalent. Part of Kompakt's Speicher series, it's on a bright yet mournful house tip, the repeated "why you" of you title going straight for the gut. Michael Mayer gives it a jagged touch, gated synths and rattling beats bolstering this one for harder floors.
Bruce Trail – Bridgework [Magicwire]
The latest release on Lone's Magicwire release comes from Bruce Trail. There seems to be a mythology here, with the Bruce Trail being a hiking trail in Canada – the artist's press shot is simply a dog in the woods. No matter. This is a bouncy, joyous cut, warm synths and flutes and defiant vocal samples – "I'm doing my own thing" – coming up against a perfectly offbeat insertion of Nas's 'NY State of Mind'. Gracefully thundering, this one is one to play over and over.
E-Saggila – Sum Of Impressions [Opal Tapes]
On a darker and murkier tip, this is vicious acid techno from another talented Canadian producer. E-Saggila is a Toronto artist who's already released on Aught Void and Summer Isle (I think she's involved with that label) and this is her first release on Opal Tapes. It's dark and grinding, the 'underneath' to Bruce Trail's bright frivolity.
Mixes/releases
Local Action Records – Stranger Things Special on Radar Radio
Speaking of the underneath… If you've watched Stranger Things, you'll have noticed the excellent theme tune and score, all spoopy 80s vibes. Inspired by this, Local Action boss Tom Lea tapped up his wide network of producer friends, who provided new and exclusive for this two-hour show on Radar Radio. It's a guarantee that you will not have heard a lot of this stuff elsewhere, and may not ever again. If you listen to one Stranger Things-inspired mix, make sure it's this one.
Red Axes – Bubble Cat [Endless Flight]
I first came across Red Axes with their mind-bending Pil Sagol last year, a lilting, careening slab of weirdness that still gives me shivers. 'Bubble Cat' starts off relatively straightforward, then all of a sudden there's one particular flourish that I was convinced was a Whatsapp notification. The looping bass line and fluttering percussion are just the right counterpoint to the xylophonic theme, hypnotic in the best way. 'Ha Jaka' is a bit deeper, with wah-wah synths and buzzes that feel like a parody of EBM.
Kiss Me Again Mix #1 — Father Of Two
My fellow RNW man Antoin has set up a night in Manchester. It's called Kiss Me Again, and it's an LGBT+ dance party at Soup Kitchen, Manchester. They've got a mix from Cleveland's Father of Two, who's part of the In Training collective, and it's a joy. Billed as queerbient, it's a wonderful trek through party music new and old – there's this one particular transition from Beatrice Dillon's 'Halfway' into Schatrax's 'Restless Nights' that's one of the best I've heard in some time. The whole thing is fantastic. Get to know.
Cloudface / Powder — Dogen-zaka MIX / 88QQ99II11 (Sneak Peek Versions) [wichelroede]
Dutch crew Wichelroede put out their first tape early in the year, a split mix from Beatrice Dillon and Ben UFO (those two again), and after putting one from LNS and Jayda G on sale, they quickly announced another. Coming from Cloudface (yet another Canadian) and Powder (who was profiled in RA this week), it's their first "100% original material" release, and it's a doozy. Fitting into a similar vein to Bruce Trail above, it's woozy, sumptuous and groovy. Can't wait to cop.