Live Reviews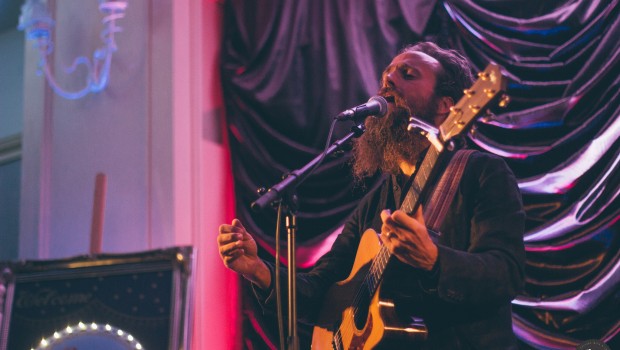 Published on August 31st, 2016 | by Jonny Currie
0
Sam Beam & Jesca Hoop w/ Erika Wennerstrom @ Marine Court Hotel, Bangor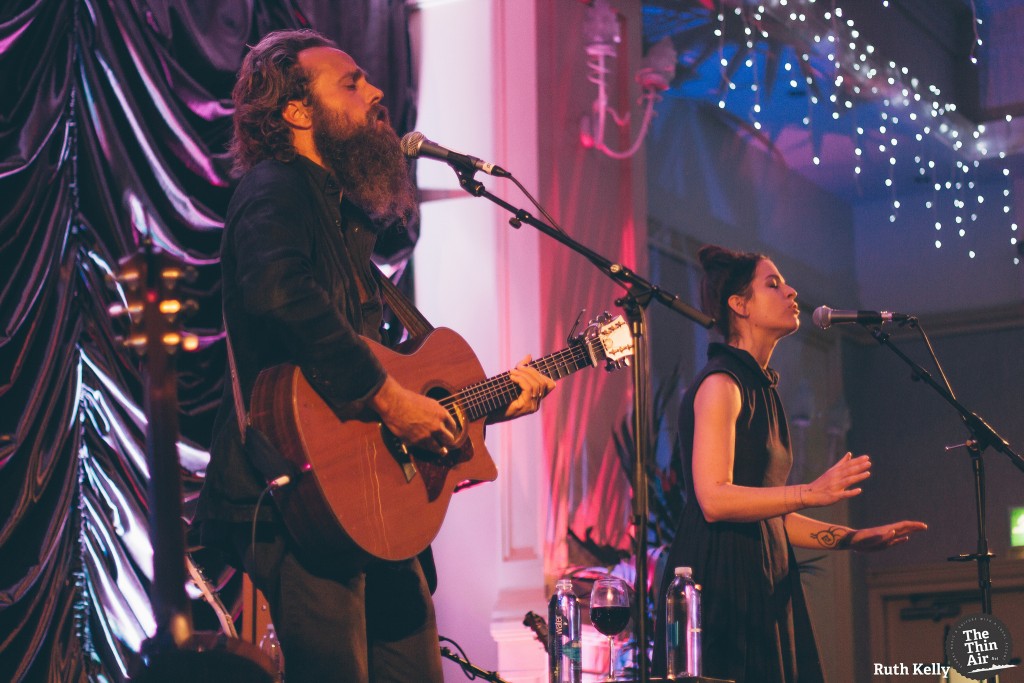 Erika Wennerstrom breaks down in tears several songs into her support slot. Open House Festival Director Kieran Gilmore proclaims that "Bangor is the new Cathedral Quarter." Jesca Hoop suggests that she and Sam Beam could be married by the end of the evening.
Some context: on hiatus from fronting garage-rockers Heartless Bastards, Wennerstrom (below) is road-testing some emotionally direct solo material in Bangor tonight and it shows in her early nervous delivery. This is an intense and at times uncomfortable opening set, but she makes it through thanks to a hugely supportive audience.
This is the Open House Festival's fourth year in Bangor, and the organisers are keen to emphasise that regeneration is central to the vision behind the festival's successful relocation to the North Down coast. Bangor is a curious place: riven with inequality, faded grandeur, and unearned privilege. It's easy see why this Festival's ever eclectic line-up feels at home in the midst of such contradictions.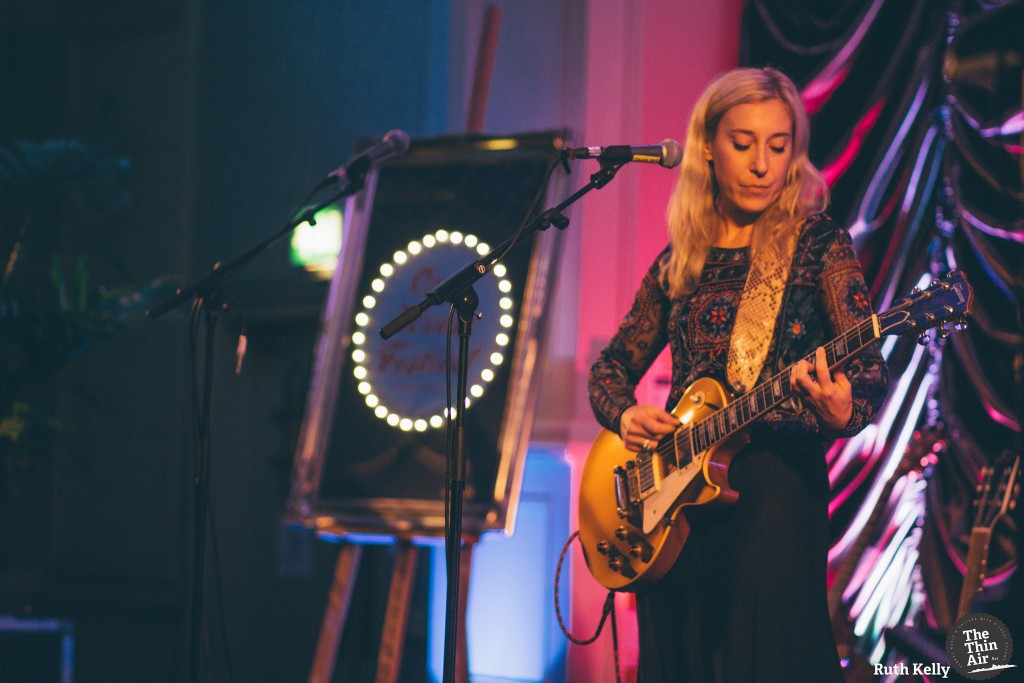 The Marine Court Hotel is a venue where many of tonight's audience may have previously enjoyed a carvery or endured a wedding reception. The stage is beautifully decorated but the wider room still screams "private function." This is referenced early on in Beam and Hoop's easy-going onstage exchanges between songs. Theirs is a curious energy. Sam Beam's demeanour is a more garrulous Rust Cohle after a few Red Stripes. Jesca Hoop is quick-witted and self-deprecating but physically steps in and out of each song with flawless intensity. Beam's down-home front porch meets Hoop's experimental arts space and the results in a live setting are spellbinding.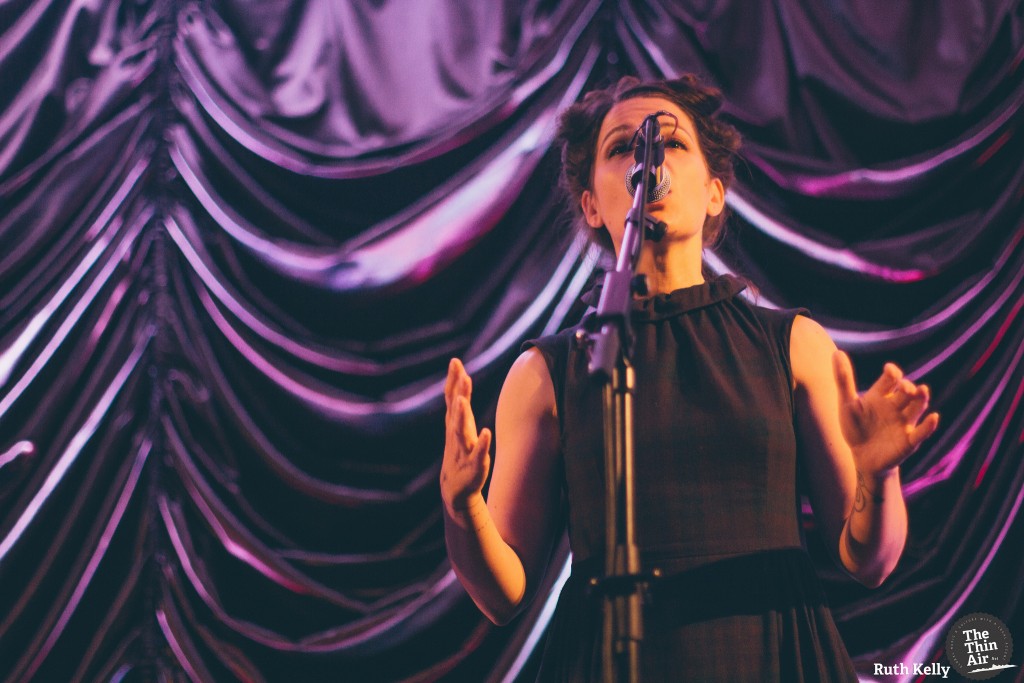 The duo are touring in support of their collaborative record Love Letter for Fire – released earlier this year, and selections from that album make up the bulk of the set. Fans of Iron and Wine's sparse early albums will be heartened by how these songs are delivered in the same stripped-down manner of These Endless Numbered Days and The Creek Drank the Cradle. But these songs are no retread. Hoop's input broadens Beam's lyrical palette into a more conversational style of songwriting. On songs like 'Midas Tongue' and "Know The Wild That Wants You"  the duo's close harmonies and Beam's four-string percussive guitar deliver more natural groove than Iron and Wine's most recent full-band albums strived for.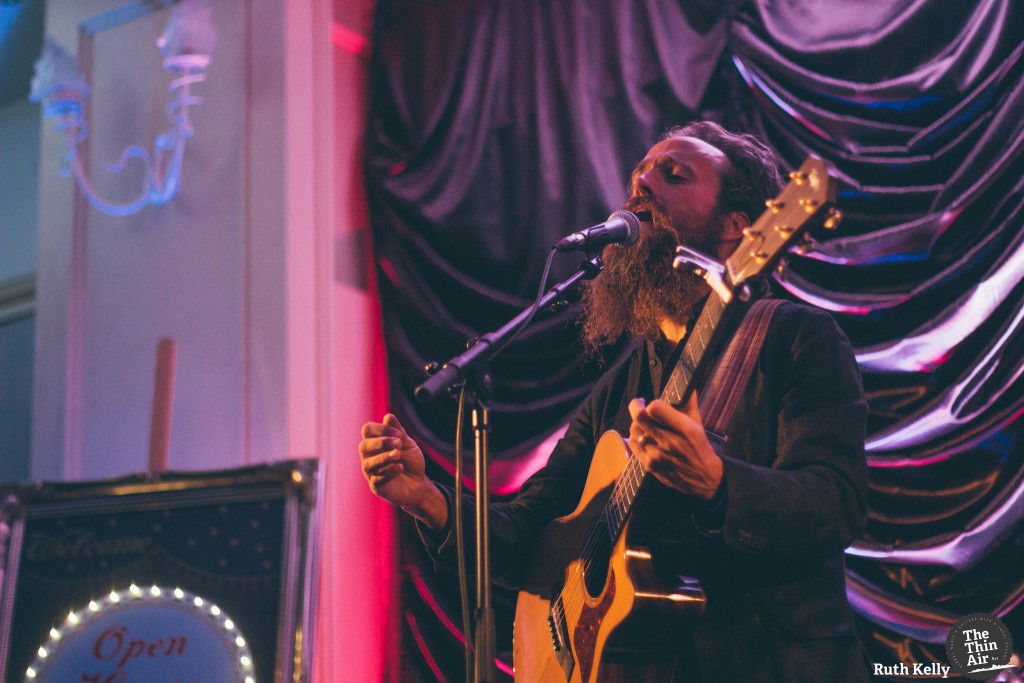 A minor-key reworking of the Dolly Parton standard 'Islands in the Stream' almost collapses under the weight of its own intricacy but is no less entrancing. The decision to select songs from each other's back catalogues could have backfired but this results in some unexpected pleasures such as 'Belated Promise Ring' from Iron and Wine's rarities album Around The Well. Jesca Hoop's close harmony locks the song's charming, lolloping melody into an earworm you could listen to for the rest of the evening and not feel hard done by. Hoop's ethereal 'City Bird' is equally anchored by Sam Beam's lamenting tenor.
Another cover – 'Love is a Stranger' by the Eurythmics – closes the set on a dark, conflicted note, ruminating on the nature of love. Like the venue and like this musical duo, it shouldn't work but somehow it does. On this evidence, maybe Bangor could be the new Cathedral Quarter. Jonny Currie
Photos by Ruth Kelly