Articles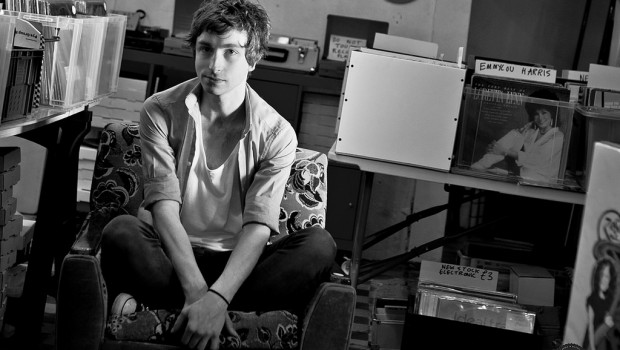 Published on August 14th, 2016 | by Brian Coney
0
The First Time: Stevie Martin (Rainy Boy Sleep)
As anyone who has ever had the pleasure of chatting with him – no matter how briefly – will know, Stevie Martin AKA Rainy Boy Sleep was a truly endearing and incredibly humble individual. For a musician so respected – for an artist with a head always bustling full of ideas – Stevie never neglected that wry smile and extraordinarily sound demeanour that he effortlessly carried around the country and beyond, guitar case & towering dreams in tow.
Late last night word started to circulate around Stendhal Festival of Art in Limavady that, having been reported missing for three weeks just a few days ago, Stevie's body had been found. Immediately: that feeling in the stomach; a sucker-punch that can't ever be prepared for. Exactly twelve months ago, Rainy Boy Sleep had just finished delivering a particularly memorable set at the Air Stage at the very same festival, a young hero in a neck of the woods where love and respect for his craft – and most importantly, he as a person – was rife.
The spectre of deep worry that hangs over that very particular kind of wait – that knowledge that someone probably isn't coming back in the form they left – can very rarely be fully rationalised in thought or done justice with words. And yet the sense of closure that is surely offering his family some slight sliver of respite is something small that can be taken from what is, as just one long scroll through my Facebook timeline more than attests to, resounding confirmation that Stevie Martin was a very rare breed indeed. While "tragedy" is a word the weight of which is all too often lessened by clumsy appropriation, Stevie's passing – and the reality of the fact that it was through the result of suicide – is most definitely that. With fans, fellow musicians, collaborators, friends and acquaintances from every corner trying to fathom the news, it's no overstatement to say Irish music has been shook to its very core. The collective heartache is seriously tangible. This wound will take some while to heal.
When we launched our physical magazine back in October of 2014, Stevie Martin was the first featured artist in our regular 'The First Time' feature, a piece in which Belfast-based photographer Joe Laverty handpicks some of our very brightest musical talents with the aim to find out their music-making, music-listening and music-loving firsts. When I received copy from Joe one September afternoon, I instantly knew the feature was going to hold up over time. Stevie's self-deprecating wit, taste and delivery was a joy to behold, every coy phrase and droll admission an uncanny, carbon copy for the Stevie of the Real World – a great guy, a dude with taste, a musician whose motivation and talents fused to create some real magic when he was around. Ahead of a much bigger tribute to the musician in the coming while, we thought we'd post the full, unedited version of the aforementioned piece in tribute. Here: there's nothing wrong with Spice Girls, Stevie! Photos by Joe Laverty.
First album you bought?
Mechanical Animals by Marilyn Manson. That album changed my life. God knows what I was listening to before that. Spice Girls probably.
First single you bought?
'Right Here, Right Now' by Fatboy Slim. Back when Woolworths was still alive.
First live concert/gig?
Amazingly, Chili Peppers at Slane. Foos, QOTSA and PJ Harvey were on the bill too. Not too shabby!
First album you properly loved?
The Animal Years by Josh Ritter or Final Straw. I can't decide which. They were both my moving-away-from-home albums so they're together as one in my memory. Josh was the soundtrack of mucking about in halls, then Snow Patrol has this sense of awakening that still gives me shivers just thinking about it.
First artist/band to change your music-listening/making life?
Glen Hansard. After seeing him play live, I knew that music was the only thing that I wanted to do. His show is so dynamic and his between-song banter is just as good as the music!
First local band you got really into?
I saw Panama Kings play in The Cellar Bar once and they absolutely knocked me out! I don't think I've been to a local gig as exciting as that since.
First festival experience?
Oxegen. Oh dear. The toilets were horrific! And we were late getting there so we had no choice but to camp about 10ft away from them. I got sunstroke too. But it was so worth it! Saw Bloc Party, Snoop Dogg and Audioslave to name a few. But once Green Day went onstage, the rest of them might as well have gone home. One of the best shows I've ever seen.
First favourite film soundtrack?
The Matrix Soundtrack. That was another life-changer. RATM, Rammstein, Deftones, it was bloody awesome!
First band t-shirt/jumper?
A Korn "Issues" hoodie. I got beat up on the street for wearing that. Maybe I deserved it.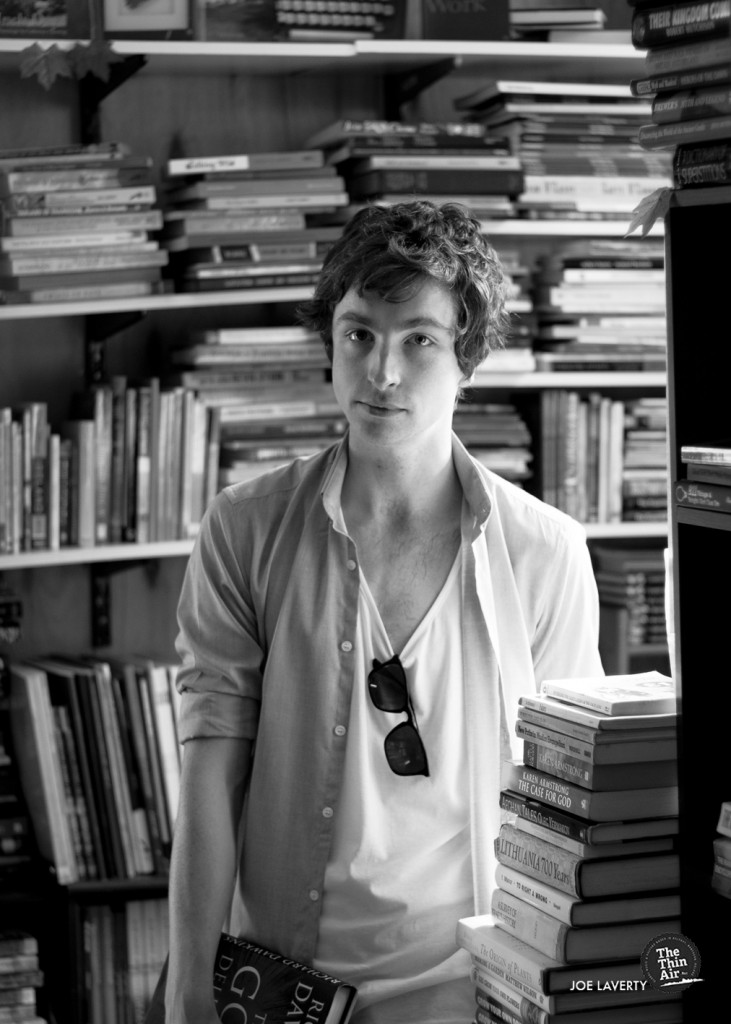 First song to make you cry?
'Fake Plastic Trees' I'd say. I had a really shite day at school.
First time you knew you wanted to make music?
I knew from an early age that I wanted to play music. It wasn't until doing a residential music course with Foy Vance and Brian Houston as the mentors that I knew I wanted to make music. I owe a lot to those guys.
First instrument you learnt to play?
Bass. I wasn't really into the technique thing though, so I got on to an acoustic guitar pretty soon after that. Three single notes on 'Teenage Kicks' wasn't enough for me. I needed to make a bigger noise.
First riff/song/piece you leant from start to finish?
The first song I could play was 'Complicated' by Avril Lavigne. I didn't have a choice because it was group guitar lessons so I just got on with it.
First original song you wrote?
It was called 'Never Think Again'. It was far too personal and when we had to play it live I wanted the ground to open up and swallow me. It taught me to be a little less heart-on-sleeve and a wee bit more ambiguous.
First gig or performance of your own?
The first proper RBS gig was playing support to Nick Lowe in The Buxton Opera House. I hadn't a clue who Nick Lowe was when I heard I got the gig. Boy, did I get my eyes opened!
First music magazine you ever bought?
Rock Sound or Metal Hammer. I was an angry kid.
First musical hero/idol you ever met?
Cyndi Lauper. I was supporting her on tour. I hadn't seen her at all until the final night at the Hammersmith Apollo when she came up and asked me to sing Time After Time with her that night. I was a mess. But I think she knew the craic. It went down a treat in the end-up.