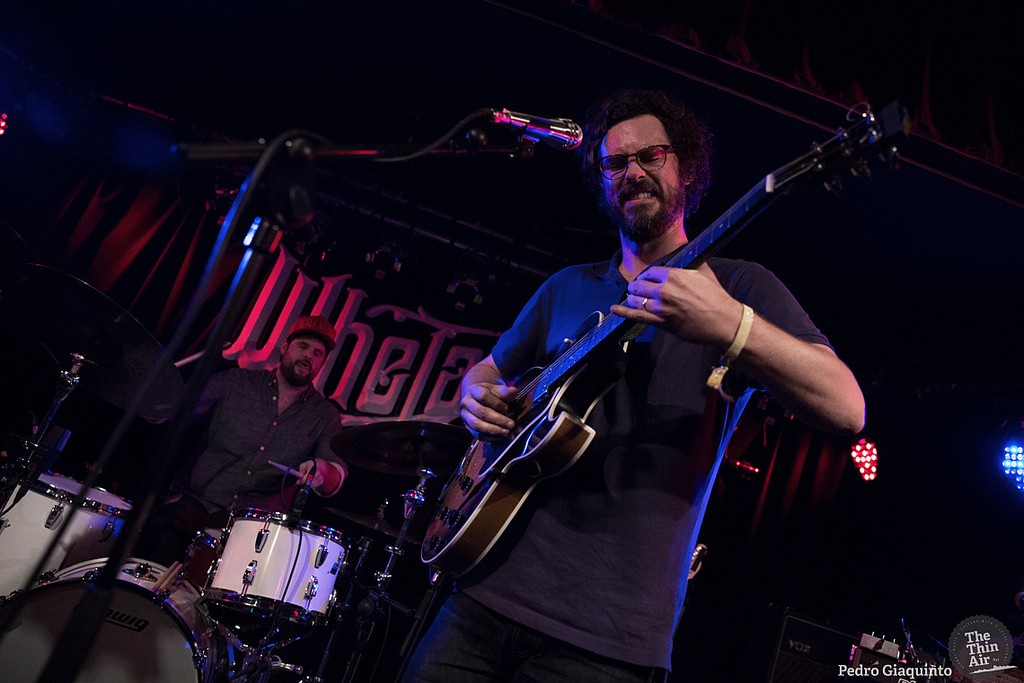 It's no surprise that the main band room is beginning to feel rather like a sauna with every passing minute, due to the constant flow of punters that pass through this infamous venue's doors. Following the release of their latest full length album Stiff, White Denim are returning to the capital, albeit for only the third time, to a near packed out and rather excitable bunch. There is a clear presence of heightened anticipation for the headliners amongst the audience, which has led to a majority of the floor space already taken up by the time support act Wyvern Lingo take to the stage.
The Bray natives have garnered a lot of positive feedback in recent years, and on tonight's evidence it's not hard to see why. The trio of Saoirse Duane (guitar/vocals), Karen Cowley (synths/keys/vocals, below) and Caoimhe Barry (drums/vocals) have a rather seamless ability to write songs that incorporate their love of pop, r'n'b, funk and rock, while at the same time also managing to effortlessly harmonise with one another at the drop of a hat. Incorporating electric guitar and a full drum kit these days, as opposed to the acoustic guitar and cajon from earlier in their career, the trio produce a much fuller and funkier sound these days, especially during new track 'Starting Fires' and the haunting 'Beast at the Door'. The crowd are clearly enjoying what they are witnessing, and following a rendition of Alt-J's 'Left Hand Free' they finish up their seven song set with the soul sounding 'Letter to Willow' and the rockier 'Subside'.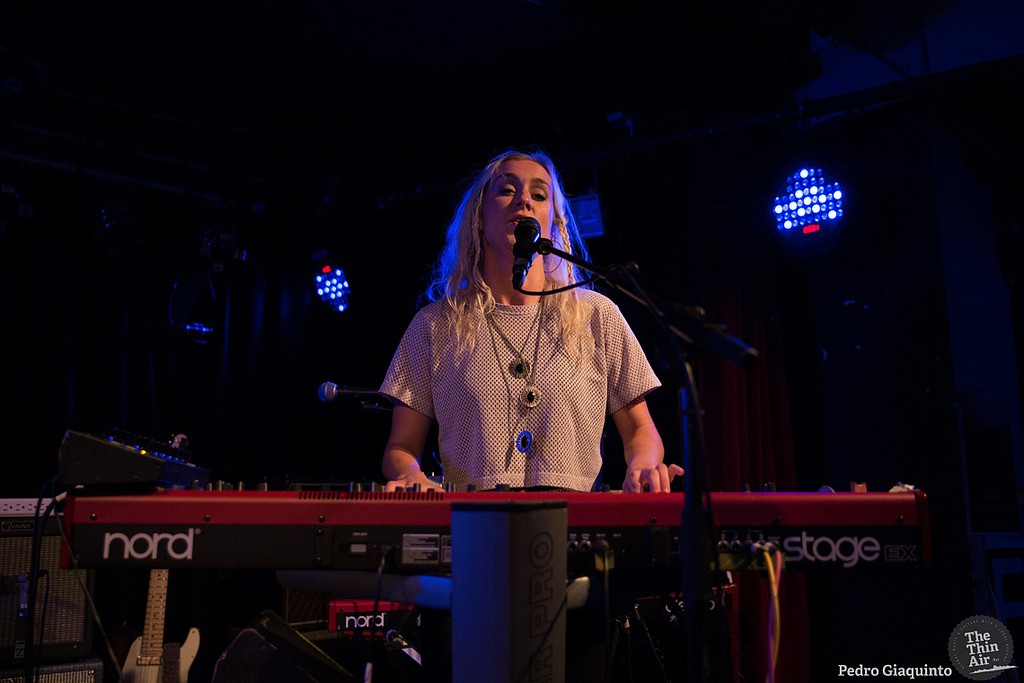 Meandering casually onstage, White Denim don't waste anytime getting stuck into their performance and blast into 'Real Deal Momma', a track with a honky-tonk flavour that highlights the group's musicianship abilities from the off. Original members James Petralli (guitar/vocals) and Steve Terebecki (bass) are accompanied by Jordan Richardson (drums) and Michael St Clair (synths/trumpet), neither of whom appear on Stiff, but highlight throughout tonight's set that they are more than able to slot into place.
There is a clear Allman Brothers and Muscle Shoals vibe during 'Ha Ha Ha Ha (Yeah)', a track that ups the ante in the groove and funk stakes as the rhythm section of tighten their grip on proceedings early on. White Denim are a band that ooze looseness during their performance, as is evident when instrumental jams appear during most tracks, yet Petralli and co still manage to rein it back in each and every time.
The Beatles-sounding 'There's a Brain In My Head' is incredibly catchy, although there are issues with Petralli's vocal mix, as it is lost behind the barrage of noise he and his bandmates continually produce.  The buzz saw riffs of 'Had 2 Know (Personal)' is a further example of the band's swamp rock stylings, yet the foursome themselves seem a little reserved. After a brief hello from Petralli, he then spends a few moments trying to locate the only other pair of jeans he brought on tour, which are eventually found in a darkened corner.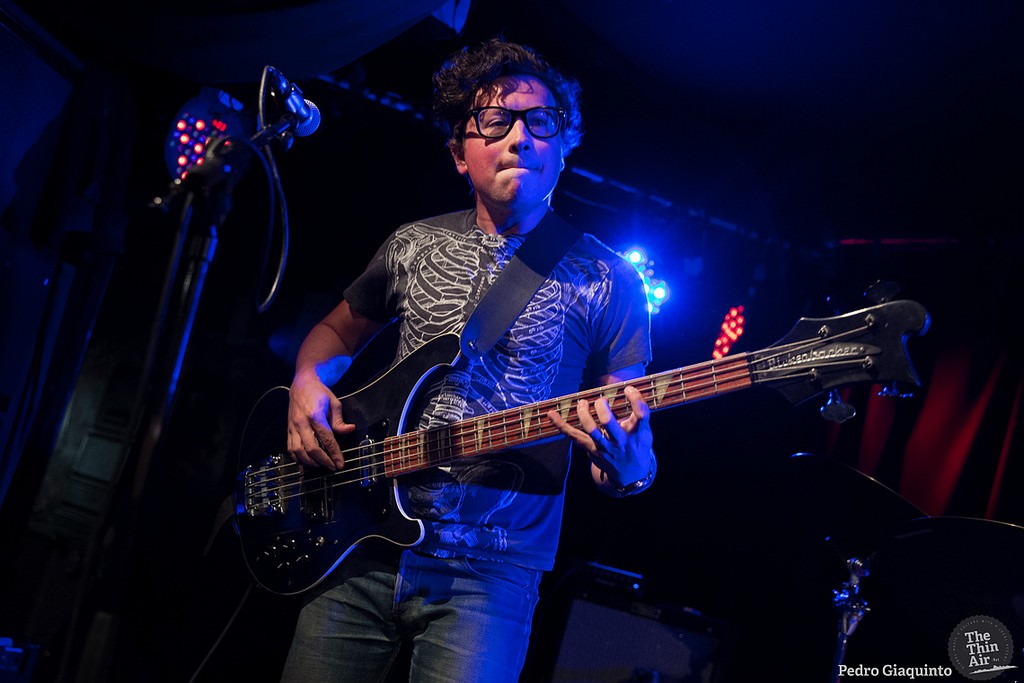 The Al Green-esque 'Take It Easy (Ever After Lasting Love)' brings things down to a calm and collected level, although that sense of tranquillity is blown out of the water during the garage rock punching 'I Start to Run' from Fits.
The band really cut loose during Workout Holiday's 'I Can Tell', which ends in a cacophonous wall of noise and is a definite highlight, with the space like 'Limited by Stature' and the Thin Lizzy indebted 'Mirrored in Reverse', also right up there. They return to the stage for 'Pretty Green' from 2013's Corsicana Lemonade and leave once again, noticeably drenching in sweat, rather triumphantly. Conor Callanan
Photos by Pedro Giaquinto