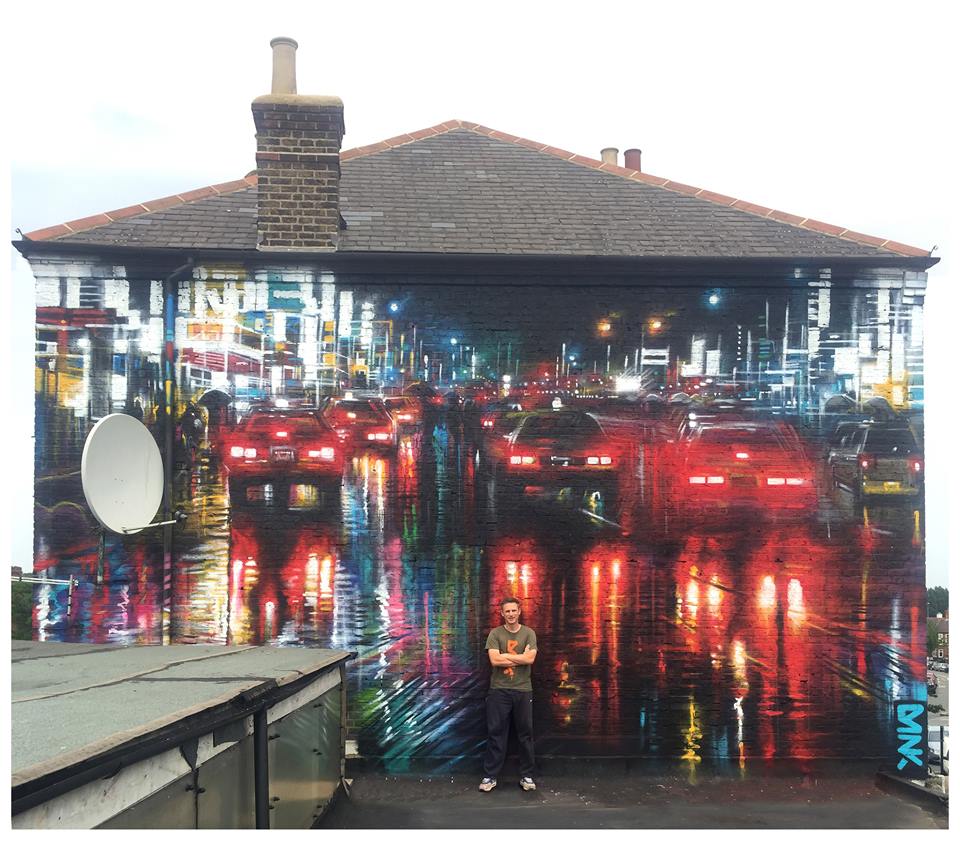 Just one of many artists coming together for Becks' Hit The North as part of this year's Culture Night Belfast today, Dan Kitchener AKA DANK is an English Street artist, illustrator, painter, animator and art director who lives by the mantra "create something new, no matter what, everyday". We talk to him about the process, perception and politics of street art.
You're set for Hit The North on Friday. Have you created art in Northern Ireland before? What can we expect from your participation?
I am very excited to be coming to Ireland for the first time! It's somewhere I keep meaning to travel to but always seem to get sidetracked. You can expect something large, something neon-filled and vibrant, and most probably rain inspired.
HTN features many different artists How important do you think it is for street artists to meet, network and work alongside each other in this way?
Of course it's a great thing to speak to other like minded artists. So often I work in my studio in isolation only venturing into the world to paint on the streets, so it's a great way to discuss the highs and lows of street art and art in general.
To what extent do you feel street art is a living canvas?
It's very much an ever changing, evolving canvas, which keeps street art alive, current and vibrant.
Street art is often painted over or covered up by councils, which can cause quite a bit of uproar. Do you feel people should accept this as a condition of the medium and try to work alongside artists of this ilk?
It's part of the nature of street art. The way it's regenerated and then recreated with new work keeps the streets so fresh and alive. If it was all permanent murals the streets would soon become stagnant and predictable. It's a fine balance between having some permanent murals, some semi-permanent and then some spots that change regularly. There's a place for all these types of walls.
In what ways do you think a compromise can be made in major cities to accommodate both street artists and councils?
I think councils need to just look further afield at the picture global picture and see how murals can literally regenerate deprived areas and breath new energy and life into communities. This is clearly demonstrated all over the world and the UK.
Tell us about your latest project or commission.
I have several large canvas commission a currently in my studio. Also have several large murals in the pipeline for NYC, TOKYO and eastern Europe.
Finally, what plans do you have for the rest of 2016?
Paint, draw, paint, draw and run a few more marathons!
dankitchener.bigcartel.com/