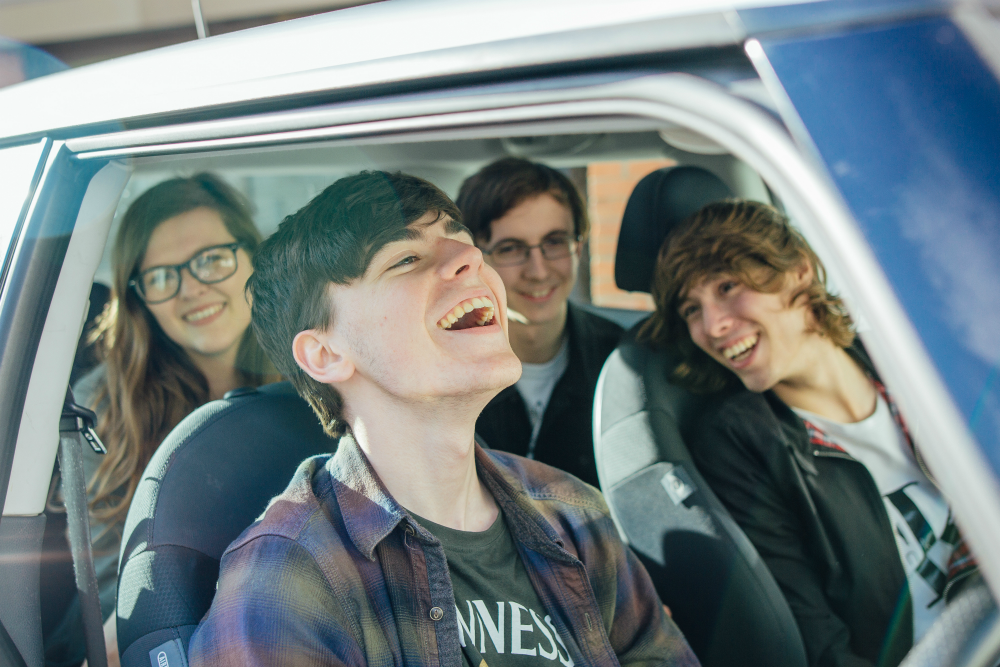 As the seasons inevitably turn and summer ambles into autumn, sometimes you need music to augment the mood and bridge that interim between the party and the comedown; the wind-down from long evenings boozing by the canal and the sinking realisation that it all has to finish up sometime. That seems as good a time as any to welcome a brand new friend into your life – four of them, more accurately – playing a blend of sad and raucous, joyous and melancholic songs about love and other less important things.
Initially Taylor Johnson's solo endeavour, the addition of his sister Lauren on synth and the rhythm section of Darren Hill and Fionn Crossan expanded Brand New Friend to a more fuzzed-out, beefed-up entity than that fledgling acoustic project. Earlier demos seem to point to a musical mind touched by Jeff Mangum, recorded in ad hoc fashion in bedrooms and a handful of other DIY locations befitting a young band that has creativity to burn through.
Their debut EP, American Wives, retains the lo-fi charm of those earlier recordings, even if the means of production signalled a move from sleeping quarters to studio. The siblings often double up on vocal duties, a twofold layer to deliver the wry sentiment of the EP's title track, "I don't see us getting better/But I don't see us getting much worse." The energy is encapsulated in a bristling 'I Love You, Goodbye' – a band chomping at the bit to get to where they're going. Justin McDaid
Photo by Ruth Kelly

Brand New Friend play our next, free Tuesday Throwdown at Belfast's Lavery's on September 13. Go here more info.