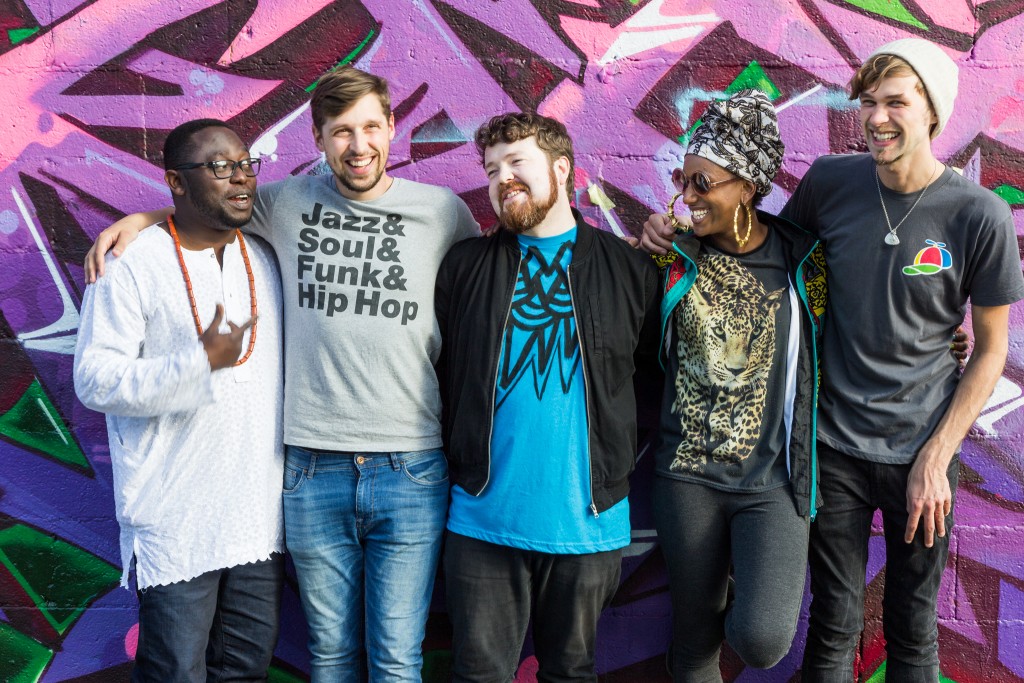 Hipdrop Records is a new Dublin label championing the often overlooked but always exciting sounds of Ireland's funk, afrobeat and world music artists. With an obscenely talented opening camp of musicians and years hustling in event organisation we talked to co-founder Keith Fennell about changing the record, fun and family.
Words by Eoghain Meakin. Photos by Lucy Foster.

So what is Hipdrop records? How did it come about?
Hipdrop Records is an independent label for Funk, Soul and World music setup by me and my long term business realist, Dan Whelan. The ethos of the label is in the name really which comes from a song by New Orleans Funk band The Explosions called "Hip Drop", music to make you dance. It came about originally as a night we used to organize under the name the "Hipdrop Collective" the idea being to have a group of artists all interested in similar music working together. That same spirit is there under the label – just with a more focused vision and end result.
What's it like moving from event organizer to label? What kind of challenges are you facing?
In some ways it's a little less stressful because we don't have the pressure of putting on large scale events anymore. Instead we are putting our efforts into sustaining a lasting legacy for our artists and for us as a label. I think event promoters are a different breed and we are definitely more comfortable being a label and working with musicians – as we are both musicians ourselves.  We also felt there wasn't really anyone doing what we are doing now in Dublin. We still run a regular night in The Bernard Shaw once a month with DJs and small stripped back sets from Hipdrop artists.
The main challenge for us is funding but there are always ways to do these things on a shoe string and make it work. Our artists are really passionate about what they do so that makes it easy to work with them.  Big things can happen on smaller budgets as everyone is so excited to work together.
In a world where artists often just represent themselves what does a modern, artist-centred label like Hipdrop do?
For us it's first and foremost a community that helps each other out. All the artists on Hipdrop are like family. They play in each other's bands, they collaborate with each other. When a new artist joins, the idea is that they will eventually do the same. Of course we don't push this, but it usually happens organically.
There is a vast resource within the label that each artist contributes to and collectively that amounts to something really special and unique. Each of our artists take influence from all over the world, and this is an important staple of what we do. We want to promote a global international sound inclusive of all and with no borders. Music isn't about competition – it's about collaboration and helping each other. It's not always about making it in the "industry" it's about having fun. If you aren't having fun you might as well give up. Fame shouldn't be the goal you're striving for, making music that makes you happy should be your goal and if you become popular as a result of that, well and good.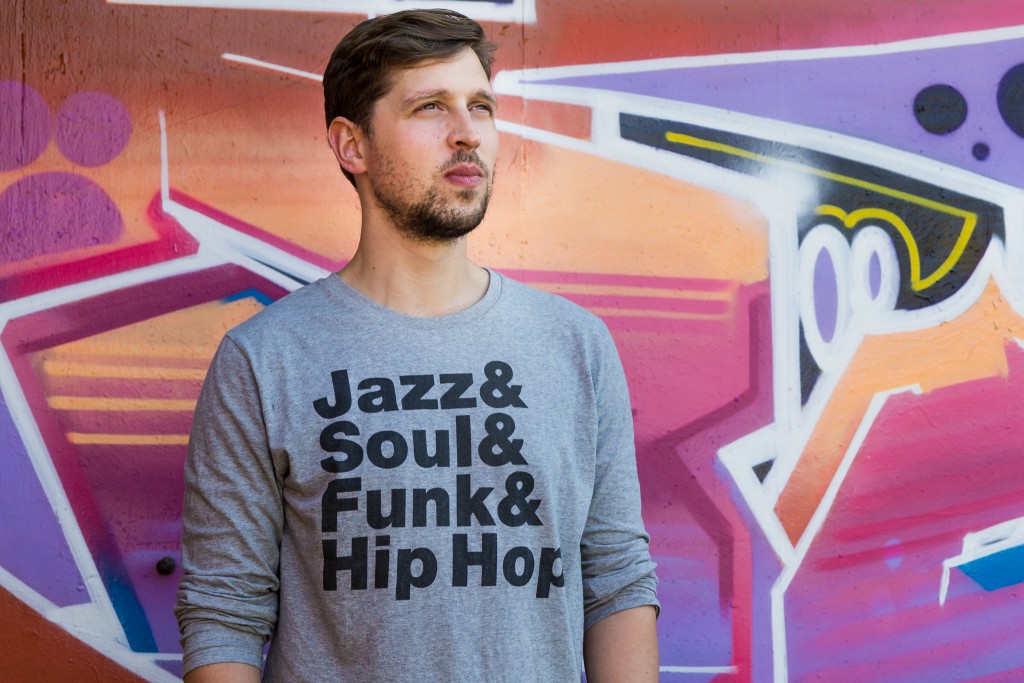 Danny G & the Major 7ths
You're highlighting a previously underrepresented niche in the Irish music scene, was that part of the inspiration to start this up?
Yes definitely. Myself and Dan have played in mainly funk and soul bands for years and that's always been our jumping off point for the music we want to make. It's the antithesis of what Irish music is known for worldwide and yet as a country we have produced some amazingly funky soulful artists over the years from Van Morrison to Republic of Loose. It's always been there, just not at the forefront of what we are known for. Hopefully we are seeing a shift in that now with the amazing resurgence of funk, soul and world music. We can see this through the work of promoters like Bodytonic, Choice Cuts and the Improvised Music Company bringing fantastic artists from all over the world here and giving Irish artists the chance to play with them.
How did you choose the acts in your stable? What would you be on the lookout for in the future?

Our first act Danny G & the Major 7ths was one I had worked with for years and the logical choice for our first outing as a label. He made an amazing album with some fantastic musicians. It garnered really good reviews abroad in The States and in continental Europe. Zaska had recorded two EP's which blended elements of funk, jazz and soul music to create a really unique sound. I had met Max years ago and had been following him ever since so he was the next obvious artist to work with. I had seen Feather play support to Hiatus Kaiyote in 2015 and when we met by chance at Life Festival that year we discussed her coming on board. The music and energy was exactly what we wanted to put out. Yankari were the final addition, amazing players playing traditional afrobeat music that's impossible not to dance to, what was not to like? And that's the lot!
At the moment we don't want to bite off more than we can chew but eventually we will add more to the roster. Mainly what we look for is an incredible live music experience which also translates to a record, with enthusiastic musicians who are driven.
How healthy do you view the Irish music scene right now as an industry and a creative pool?
I think on the surface it can seem a little stale. The same old singer-song writers wheeling out the same songs we've heard a thousand times before. However if you look a little harder you can see the gems. I think the industry here is a little lost but the real talent and excitement has always been when you dig a little deeper in Ireland. We have had a steady influx of different cultures melding together here over the last 10 to 15 years and that's finally starting to show. Yankari are a perfect example of this with their afrobeat style and Feather also, combining elements of West African music into their sound. It's an exciting time for music in Ireland.
Going forward what does Hipdrop want to achieve? What's the mission statement?
It's pretty simple: we want to put records out there that will stand the test of time, that DJs will want to play in the places we like to frequent and in 20 years time if someone finds one of our records in the €1 section in the record shop then that would be the best of all! We want to push our artists to the wider global community and at the same time we want to make this music accessible to the home crowd as well. To show what the future of Irish soul, funk and world music looks like.