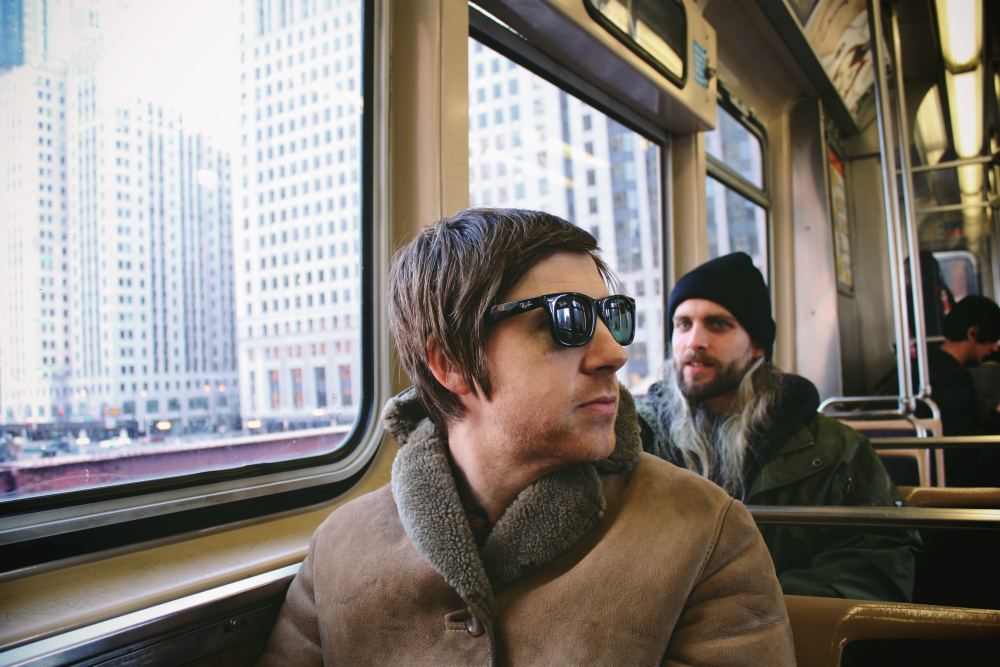 Having released Southlands last year to critical acclaim, Malojian's subsequent announcement that they'd be jetting off to Chicago to record the follow-up, This Is Nowhere, with the illustrious Steve Albini was just cause for much excitement within the NI music community. Now, on the cusp of its release, we pinned down Stevie Scullion – Malojian's driving force – to get the scoop on recording with Albini, the writing of the new album, and more.
Words by Aaron Drain. Photos by Colm Laverty
Catch Malojian at the following Irish shows over the next three months.
October 7: The Fat Gherkin (Solo w/ John O'Connor), Moira
October 8: No Alibis Bookstore (Solo w/ John O'Connor), Belfast
October 9: Saint's (Solo w/ John O'Connor), Saintfield
October 12: Black Box (Solo 'In The Round' Show), Belfast
October 15:Set Theatre, Kilkenny
October 19: The Black Box, Belfast
October 28: Imagine Festival, Waterford
November 5: The MAC, Belfast
November 26: Whelan's Dublin
November 27: De Barra's (Solo w/ John O'Connor), Clonakilty
December 10: Leap Castle (Solo w/ John O'Connor), Roscrea
The name and artwork for the new album seem a bit… dark? Are you exploring darker themes with This Is Nowhere?
The title came from one of the songs 'This Is Nowhere (Aren't You Lonely)'. I went between two or three names for a while before I settled on this one. The artwork came about from an in-store gig we played in Rollercoaster Records in Kilkenny. They had a class, framed illustration of Neil Young and I asked Willie and Dave (Rollercoasterheads) about it. They showed me another one of Tom Waits and told me the artist is a guy called Conor Langton. He's from Kilkenny too. I contacted Conor and he was up for doing something for the cover. He's class!
There are some dark themes I suppose but no more than usual. Once you put three-part harmonies on it, you can sing the darkest stuff and it'll sound like sunshine.
How did the whole going to Chicago to record with Steve Albini happen? Was it always an aspiration?  
Ever since I got into music I've always wanted to make at least one album in America. You read books, see pictures/footage of your favourite bands in class studios and it makes you want to do it too. I had a list of three or four "producers" who I thought would be cool to work with. Albini and Electrical Audio were top of the list and they were the only ones I contacted as they came straight back and said yes. They're great for independent artists as they have a "daily rate" which isn't as mental as you'd think.
I was lucky enough to get support from the Arts Council of Northern Ireland. When I did the sums it worked out that we could afford four days in the studio with Albini. He's famous for working fast but even he was freaking out when we started charting out the songs.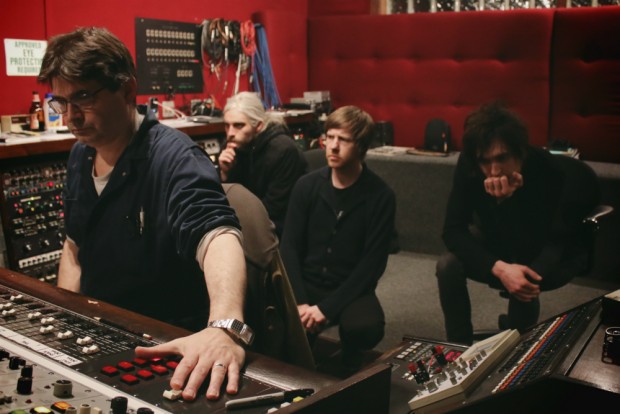 Was he vocal about trying to shape what you were playing? Or was it more of a "yeah just do that but louder" kind of affair?
He doesn't get involved in arrangements and is even reluctant to offer an opinion sometimes, which takes a while to get used to as most studios you go into will have  someone trying to put their stamp on things. That's why he refers to himself as an engineer rather than a producer. He was more interested in the sound so he would record us playing our instruments, let us hear it back and then, once everyone was happy, we'd go for a take. I don't think anyone was ever not happy!
Did you find that you all had to make adjustments going in to the studio? Even in terms of time/space/equipment?
We definitely had to prepare differently this time. We usually just dive in and see what happens but that's easy when you have time to go back and redo stuff etc. This time we did a lot of pre-production, recording good demos so that we could work out the arrangements etc.
We recorded and mixed the whole thing in four days, straight to 16-track tape, so we had to be on the ball with our performances and the arrangements had to be minimal. Even in the studio we were stripping the arrangements back further. Albini freaked out a bit on the first day when he saw what we were planning for each track.


When did you set out to write for This Is Nowhere? It hasn't exactly been ages since Southlands.
We had already started making another album at Mikey's place (Millbank Studios), where we recorded Southlands. Then because of the Arts Council grant, we put it on hold. Those songs are still there so we'll hopefully have another record ready soon enough.
We had the option of taking the songs we'd been working on and re-doing them with Albini but when we talked about it, we're happy with how those are sounding so decided to go for a new batch. That meant I had to come up with a lot of new stuff quickly, which I really enjoyed as it focused my mind.
How will This Is Nowhere sound? What kind of toys were you guys playing with?
I think the main thing about how it sounds is that there is a lot of space and rawness on it. A lot of people, when they hear Albini's name, think it's going to be really heavy and dirty but there are some of the most stripped back stuff I've ever done on there. Though I also got to use Albini's Harmonic Percolator on a couple of tracks. Pure dort!
Is there anything you'd go back and do differently in the making of the record, or are you confident and satisfied with how it has turned out?
I think if I was able to do it again I would try to raise more cash and get us a few more days in the studio. It's probably a once-in-a-lifetime opportunity and it was all over too quickly.