Features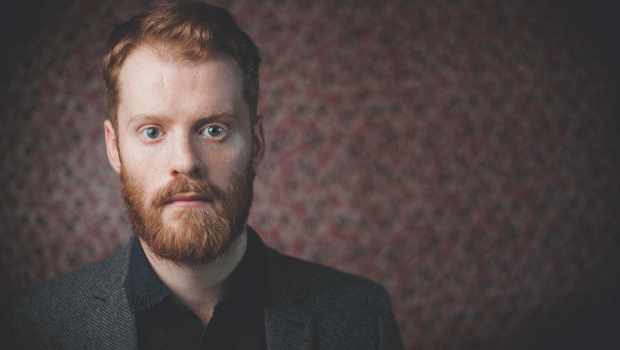 Published on October 3rd, 2016 | by Caolan Coleman
0
"I hate to stay still and pat myself on the back": An Interview With Ciaran Lavery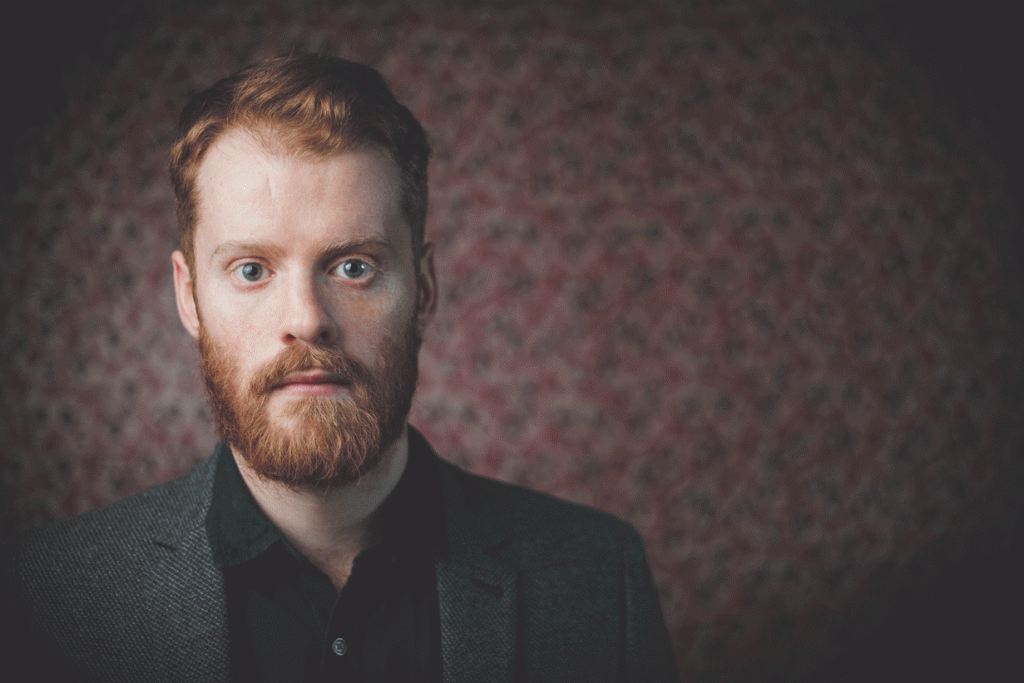 Having spent the last few years steadily carving out his standing as one of the country's most-loved and increasingly established solo artists, Aghagallon singer-songwriter Ciaran Lavery commands sensitivity and candour like very few songsmiths, Irish or otherwise.
Despite confirming his arrival with his sublime debut album Not Nearly Dark and Kosher EP in 2013 and 2014 respectively, it was Sea Legs, his collaborative mini-album with Derry producer Ryan Vail, that positively underscored Lavery's knack and versatility as artist that has often said he has zero desire to be solely filed under "acoustic guitar-wielding singer-songwriter".
But it's Lavery's second full-length album and strongest musical statement to date, Let Bad In, that distils his essence as an artist best. Boldly blending the likes of Americana and hip-hop influences via his soulful, unmistakably gravel-toned vocals, the album confines within its ten tracks more incisive truths and genre-warping musicianship than most singer-songwriters muster across several releases.
Ahead of a new tour taking him across the country and across Europe, Caolan Coleman talks to Lavery about home, the open road, progression, labels, acclaim and collaboration.
Ciaran Lavery's Prince of Norway tour starts this Wednesday, October 5, calling at Dublin, Dundalk, Cork, Kilkenny, Galway, Portstewart, Donegal and Ballymena before heading off to mainland UK, Holland and Germany. All dates and tickets can be found here.
Hi Ciaran. The last time I saw you was in St. George's Church in May, just as you were releasing your second album, Let Bad In. How have you found the reaction to the album in the past few months? Have you been surprised at all?
I'm always surprised by the reaction to my music and I've been lucky enough that so far people seem to be into it; it's more than I could ever ask for to be honest. It's hard to gauge when a record is being made or the period before it comes out how it's going to go down, there's almost a sense of helplessness about that process of releasing it to the wild but as I say I couldn't be happier. Still, lots of work to do from here; I hate to stay still and pat myself on the back.
That gig was part of the Cathedral Quarter Arts Festival, for which you've become something of a poster boy for in the past few years, rubbing shoulders with the very best of international talent. When you're playing around the world, do you feel like you're helping to represent the Northern Irish music scene as a whole?
I haven't really considered it to be honest, I just like to keep my head down and do the right shows. Sean Kelly and the CQAF team have been a lovely support so I'm grateful.

The eclecticism of the record struck me, and I saw Sea Legs, your 2015 mini-album with Ryan Vail, as definite influence on this. How different was it working with an electronic artist, and how much do you think the experience has shaped your song writing going forward?
I think the collaboration with Ryan was more of an eye opener sonically, rather than from a songwriting perspective. It was interesting to hear things finally come together and do as well as it did. Working with someone from a different background is massively beneficial because they hear things differently and I guess we managed to marry our sounds together well.
Do you see that project as a one off, or do you see yourself doing further collaborative albums in future?
You know I'm not really sure. The chance to put Sea Legs together just happened around the right time so in terms of further collaboration, I doubt I would rush into anything unless all the stars aligned and it felt like the right time. Never say never.
It's bold moves like Sea Legs that win you a lot of praise for not falling into folk singer clichés. Do you make a conscious decision to avoid doing what's expected of you, or is it a more natural progression of you as an artist?
I'm aware of the expectations to a certain extent and I think I've always been keen to stray as best I can from being pigeonholed, though admittedly it's difficult in music. People need genres to define music and I get that, it's more the fear of being put in a pre-determined box that can be difficult to stomach. There are those few artists who either remain outside of the realms of being labelled like Tom Waits, Nick Cave, Beck and that's something to admire, but if I stand there live with an acoustic guitar and vocal I can't be too upset if I'm called a singer-songwriter – it's at the core of everything.

'Folk-singer' itself can be a contentious issue: Elliott Smith hated the label, and there's still a tendency to brand all acoustic singer-songwriters as folk artists. Is it a tradition you see yourself as part of, either in Ireland or compared to the American greats (Woody Guthrie, Dylan etc)?
If I'm ever considered among the artists named above (Elliott Smith, Woody Guthrie, Bob Dylan) I know I'm in good company, that's the main thing for me personally.
You still live in Aghagallon in County Armagh, and your continued fascination with your rural surroundings lend your songs a unique voice. Conversely, as your music becomes more and more successful, and your audience becomes more international and you're further away from home for longer, does performing these songs become more and more difficult? Have you ever had to drop a song from your setlist for being too specific to home or too personal?
If anything the songs take on another form over time, depending on how they've been received by people and the older I get. Experiences in my own life have can sometimes make me feel differently about the songs I've written in the past for sure, but that's natural, just like any memory that can be at times dear to your bones or just the same miles away from where you are. Some songs get left behind but for me it's more a decision of where I am in that current musical position and how it sits along with new material that comes along. You know how live sets are, you want them to ebb and flow and keep people on their toes, so this is where songs get sacrificed at times. It's possible for me to come back to songs and re-establish a love for them, sometimes a different kind of love than before
As a bit of a home bird, is there any one thing you miss the most about Northern Ireland, and would love to take on tour with you?
There are so many things from home I would love to take with me. Think of a greedy child with a million toys in his arms & they're spilling over; that would be me if I had the choice.
And finally, one thing about home you definitely don't miss?
The builders out the back of my house.