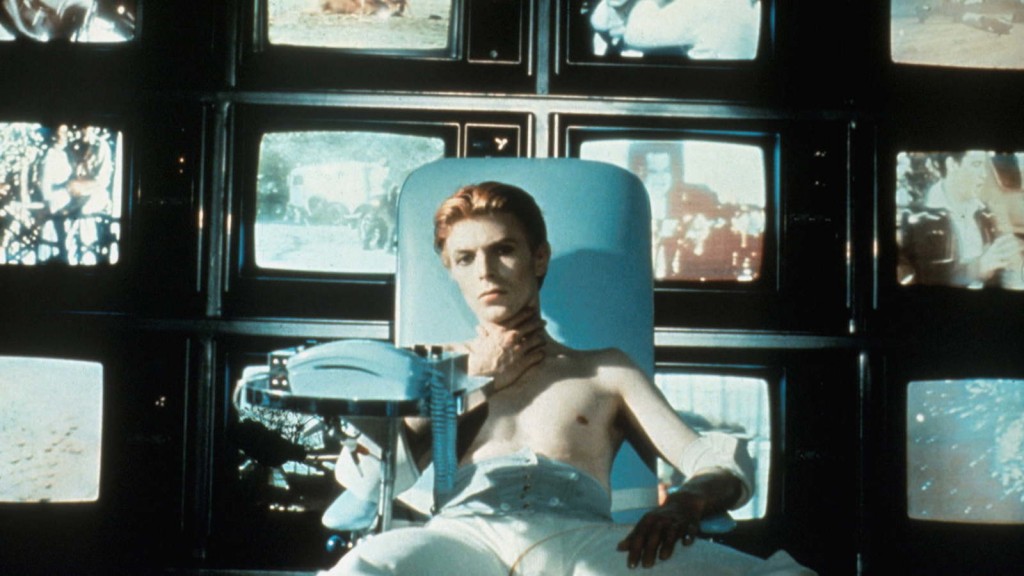 This is the year when we lost one of the true greats, a man who defined the term enigma, tore up the manual of rock music when it was barely written and who continues to inspire freaks, free-spirits and anyone who hasn't felt the need to fit in beyond his death. From the start of his career through to the remarkable epitaph that is Black Star, the man born David Jones has left behind a massive hole in the hearts and minds of music fans everywhere.
Dr. Eve Watson is one such fan. Studying in the States saw her discover a love of both psychoanalysis and film studies. After gaining her clinical qualification she began to practice in Dublin, while lecturing at university level. When she's not doing either of those things, she's editing Lacunae, International Journal of Freudian and Lacanian Psychoanalysis and, for good measure, has co-curated the Irish Festival of Psychoanalysis and Film from 2009-2016. This October, she'll be providing insight into one of Bowie's most distinctive works, the 1976 feature film The Man Who Fell to Earth at Belfast's Strand Cinema, in association with the Northern Ireland Institute of Human Relations.
Bowie's death, earlier this year, inspired her to look back at her teenage interest in Bowie with a professional eye. Words by Shane Horan.
Why were so many were moved by his death? What did he mean to people, what did his work actually do and can we assess it psychoanalytically?
I think we can. Bowie got in our faces and challenged staid conservatism, normativity, middle-classism, sexual mores and even rationalism. Many of his song lyrics are the outcome of cut-ups and are barely coherent. So what is about him that intrigues us? I think it's what he tells us about life on planet Earth and it is very clever to use the trope of the alien to do that. Do we care if Black Star is the ultimate publicity stunt or epitaph? I can't say I do. It's probably both and he's left us with even more of his work.
Yes, that problematic back catalogue. With his multiple personae and extensive discography it must be nearly impossible to pin down the 'real' David Bowie, if, indeed there is such a thing? 
My approach is to take a single piece of work, in this case the film portraying Bowie as an alien who arrives on Earth with a mission – The Man Who Fell to Earth – and use that to work through a number of key ideas the film raises. Bowie is superb in the film. One thing that interests me is the theme of starman/alien that seems to accompany him from the very beginning of his career to the very end. He stared back at us and gives us a picture of ourselves and our culture that is compelling, uncomfortable and provocative. If we are prepared to accept that challenge and gaze inward, much can be discerned. Ultimately, Bowie shows us that there is an aspect of ourselves that is forever "alien," that so much of life's order and organisation tries to cover over…
It's interesting that Eve has chosen one of Bowie's forays into cinema for her analysis. He was no stranger to screen, memorably portraying everyone from Jarleth the Goblin King in Labyrinth through to the damaged Major Strafer in Merry Christmas, Mr. Lawrence. And who could forget his bravura performance as himself in the otherwise patchy Zoolander? But it's The Man Who Fell to Earth that sticks with her. 
It is so perfect as to be breath-taking. There are so many themes and ideas this film raises. I'm surprised more isn't made of it. Bowie is The Man Who Fell to Earth, Bowie is us, Bowie is our culture staring back at us, Bowie is Other, Bowie is impossible, Bowie is transcendent.
The Northern Ireland Institute of Human Relations will be presenting a one-off screening of The Man Who Fell to Earth at 11 am on Saturday 29th of October in the Strand Arts Centre, Holywood Road. The show and analysis is open to the public – tickets can be purchased from the Stand, online at strandartscentre.com or by phone on 02890655830, priced £12/£8 concession.