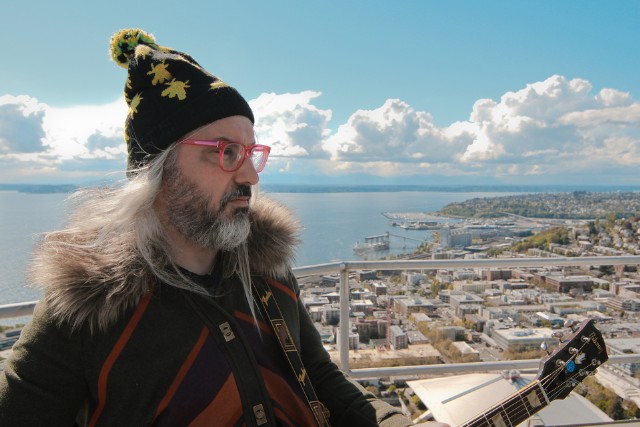 You know, we got thinking: three years in, it's really about time that we started herding up our very favourite tracks – Irish and international – and putting them in one place, each and every week. That very obvious thought developed into a very simple plan (ten or so positively must-hear tracks every Thursday) and here we are. This is it. You are here. Dig below.
Enemies – 'itsallwaves'
RIP Enemies. Don't miss their farewell show at Vicar Street in December.
J Mascis – 'Waltz 2' (Elliott Smith cover)
It probably shouldn't work but it does. Go here, man.
Crystal Fairy – 'Drugs On The Bus'
Melvins + At The Drive-In/The Mars Volta + Le Butcherettes = Crystal Fairy. Amazing.
New Pope – 'The Claddagh'
As premiered on TTA, Galway's David Boland AKA New Pope returns with a gem.
Hazel English – 'Control'
A slick alt-pop masterstoke from the Australia-born, Oakland-based singer-songwriter.
Solange – Cranes in the Sky
Look far and wide, you simply won't hear a better single this week.
Beach – 'Ono Noh;
Another TTA premiere, the wonderfully ruminating 'Ono Noh' by Dublin's Beach.
Solar Bears – Across Yesteryear
All but breaking our hearts, Rian Trench and John Kowalski also called it a day this week. But what a way to bow out.
Forth Wanderers – 'Know Better'
A serious earwormer from the New Jersey slacker rock group.
Thee Oh Sees – The Poem
Probably the best band at their most perfectly restrained.
Pale Rivers – August 6th
As premiered by TTA, a stellar first single from Cork five-piece Pale Rivers.