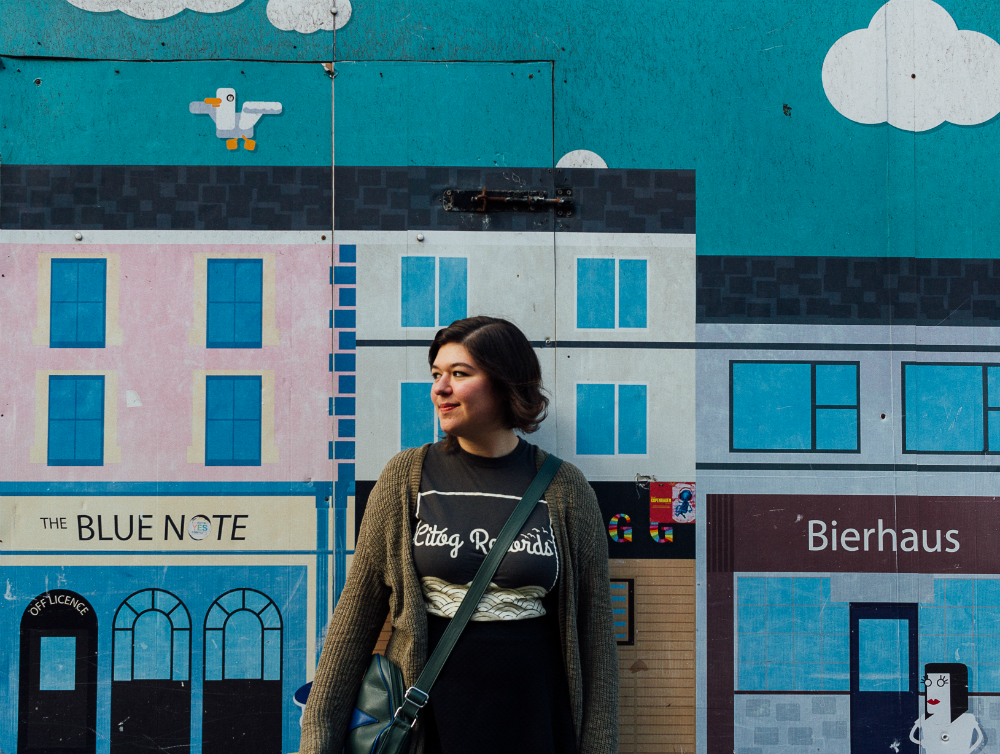 Whim AKA Sarah Di Muzio was born and raised in San Francisco but moved to Portland "in favour of rain and indie Pacific Northwest music".
A visit to Ireland in April 2015 saw her fall in love with Galway, probably for the same reasons, and she has lived here ever since. At only twenty years old she possesses an ability to craft clever indie-folk-pop tunes, the kind that wouldn't seem out of place in that particularly American brand of quirky hipster rom-com. In fact, her second EP, The Funeral Guest – released in 2015 – was soundtrack to a movie of the same name.
Her debut release as Whim, the Small Infinity EP, was released in 2014 and recorded when Sarah was just seventeen (there are rumours of a full length album recorded at only fifteen but she refuses to be drawn on this). For a young songwriter to have such a sense of self, composition and trajectory is a rare thing. Whim combines these with emotional depth and charming, unaffected vocals. Expect big things.
Whim's debut album, 400 Days, will be out "soon-ish". David Boland
Photos by Ciaran O Maolain