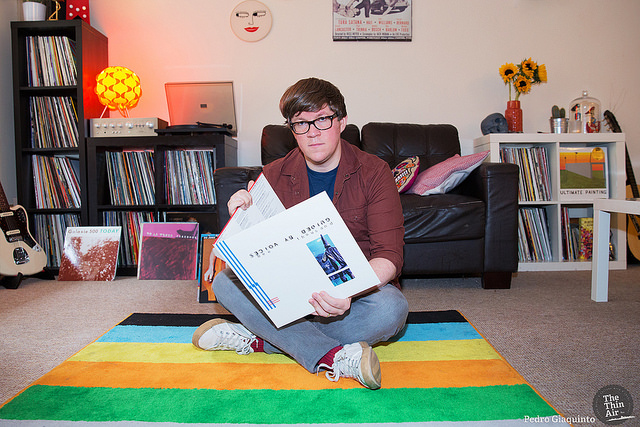 In the latest installment of Track Record, Ruairi Paxton from Dublin noise-pop band Galants lets us into his homestead to have a flick through some of his all-time favourite records, including Guided By Voices, Thee Oh Sees and Galaxie 500. Photos by Pedro Giaquinto.
Guided By Voices – Bee Thousand
There was a phase between 2006 – 2008 when I was obsessed with this band. There is a documentary called Watch Me Jump Start about GBV. I must have watched it 100 times. I just love this early 90's lo-fi period. I eventually gave the DVD to a friend Patrick as he was just as obsessed with them as I was. I think I need to watch it again soon. My Favourite GBV song is on this album, 'I Am a Scientist'.
Ride – Nowhere
I got into this album in my late teens. Carnival of Light, their third album, had already been released. I was repeating my leaving cert and one of my mates had a CD copy of it. I must have swapped him about 15 various CDs and singles for it. I had to have it. Back then the album was out of print and all I had was a taped version of it which was in bits. I still remember the rush of excitement when I stuck it on first. Every song is so good. I still daydream sometimes about the recording process of this album. I love the sound of everything on it. Over the years I have bought lots of copies of the album on all formats. This is the 25th anniversary re-issue version.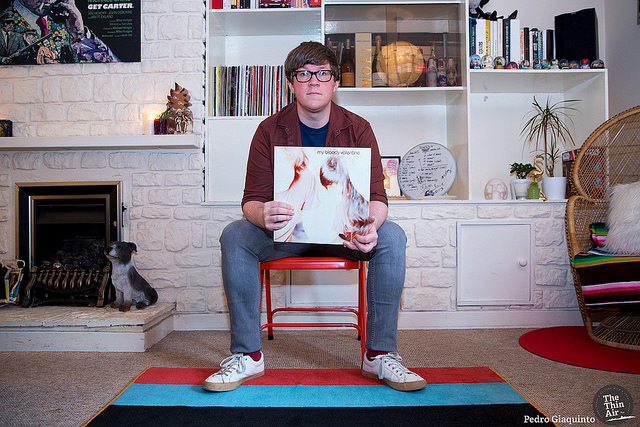 My Bloody Valentine – Isn't Anything
I hated this album when I first heard it years ago. But I quickly grew to become fanatical about it. How the album sounded was like nothing I had heard before. This in years to come will probably be referred to as their Rubber Soul as it came before Loveless. '(When You Wake) You're Still In a Dream' and 'Sueisfine' are my two favourite tracks. I got to see them a few times since they have reformed. I was lucky enough to see them in the Roundhouse in London in 2008. I think it was the first or second night. I just happened to be in London at the time playing a gig and somehow managed to bag tickets.
Gene Clark – No Other
I love this album start to finish. There is not a bad track on it. The production is ace and Gene's voice is on top form. My current favourite track on the album is 'Strength of Stings'. Either that or 'Some Misunderstanding'. Recently there was an indie super group made up of guys from Beach house, Fleet Foxes, The Walkmen and Grizzly Bear that toured the album in full under the name No Other Band. I would have loved to have seen them.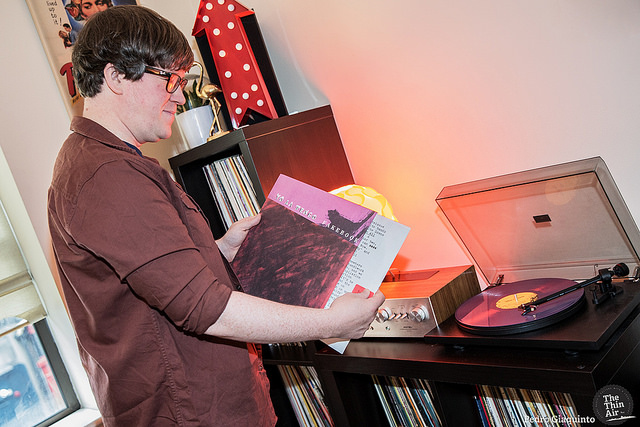 Yo La Tengo – Fakebook
The first Yo La Tengo album I got into was I Can Hear The Heart Beating As One in 1997. That is a great album. So when I was looking for something else by them I just picked up the next available album in Tower Records, which was Fakebook. I got into so many other bands through this album. Their cover of 'You Tore Me Down' by The Flamin Groovies and 'Speeding Motorcycle' by Daniel Johnston are all time favourites. They released Stuff Like That There recently and it was a follow up to this album. They played The National Concert Hall last October. The set was made up of tracks from the latest album and Fakebook. The NCH was the perfect setting for this gig!
Galaxie 500 – Today
This is their first album and is my favourite. I remember years ago watching either 120 Minutes or Alternative Nation and there was an old live performance of the band on it. I thought to myself, "These guys were ace!" Around the same time a bo set was released on Ryko discs which contained everything that they released. Their version of 'Don't Let Your Youth Go To Waste' by Jonathan Richman turns what is essentially a poem into a pulsating epic rocker. It is also amazing. This album also contains my favourite Galaxie 500 song which is 'Tugboat'. I have read that it's about Sterling Morrison from the Velvet Underground. "I just want to be your tugboat captain." Who doesn't want to be a tugboat captain? A few years back Dean Wareham played the Workman's Club and did a set of Galaxie 500 tunes. He was also signing copies of his book which I got signed twice. The world needs Galaxie 500 to reform!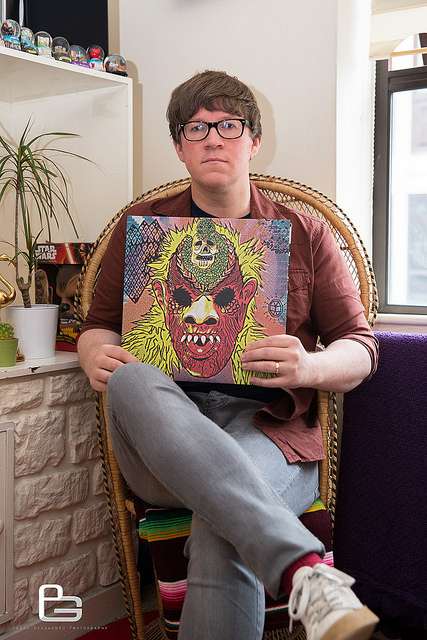 Thee Oh Sees – The Master's Bedroom Is Worth Spending A Night In
This album is my favourite album by Thee Oh Sees. My old band The Things were asked to support back in 2008 in Whelan's in the upstairs venue, I had never heard of them. They had just released this album and at the time we had put out a 7″ single. I got talking to John Dwyer the lead singer and gave him a copy of our 7″ single and thought nothing of it. About 30 minutes later as we were going on stage to do our set he came running up to me with a copy of this album. It's a belter of an album. 'Block of Ice' is killer! Their set that night was mind-blowing. There was next to nobody at the gig and the band decided to set their gear up and play in the middle of the venue disregarding the PA system. I've been an obsessive fan ever since.
Nic Jones – Penguin Eggs
I got into this album a couple of years ago through my brother Daniel. We were in Singapore playing at their SXSW equivalent. We had just played our gig and were chilling out in our hotel room, with the time difference it was about 6am, and he stuck on 'The Humpback Whale' song. I was blown away immediately by it. I loved the sound of it and the guitar playing style is unreal. It's one of those albums you always see in Mojo magazine that you keep meaning to check out. When I was back home a couple of months later I came across a copy of it in Freebird Records. My wife Jess absolutely hates it and goes mad every time I stick it on. She will kill me for saying that.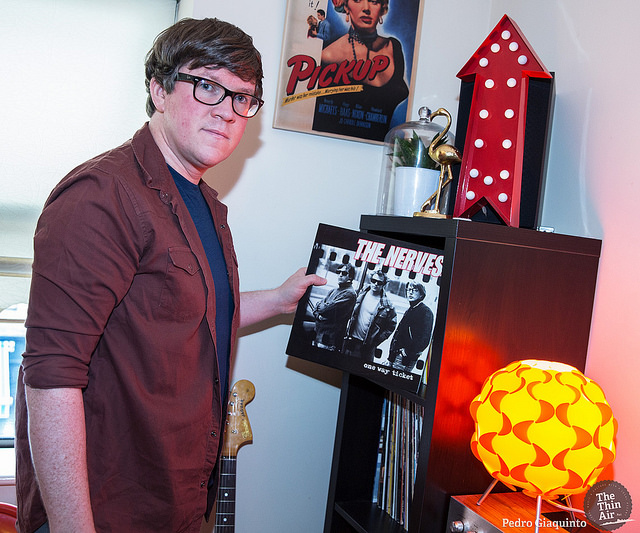 The Nerves – One Way Ticket
I love The Nerves! This compilation is made up of their only EP along with a few demos and a great live set. Every song they ever wrote was a stone cold classic! The band was made up of three amazing songwriters :Jack Lee, Peter Case and Paul Collins. They all went on to form great individual bands. This is power pop at its best. Paul Collins played in Dublin last year and I got to see him play twice. Both times were great. He signed a copy of the first Paul Collins Beat record for me which is a prized possession.
Jay Reatard – Blood Visions
I got this album in Road Records pretty soon after it was released. Every song is like a winged horse kick to the face! He wrote, recorded and mixed the album himself. The sound is so big. Also the cover is pretty crazy. This is an artist who has just gone solo and puts that on the front of his debut solo album. What's not to love about it? You could guarantee that this album would be blasting in my house or most of my mates houses at the time it was released. When I was in The Things we approached him to mix our album, we had a few back and forward e-mails and he agreed. This was about a year or two before he signed to Matador Records. We sent him on all the files but it didn't work out, a shame as he was such a great producer and could knock out a serious tune. In the end, we got to support him in Whelan's just before he died. The recent documentary Better than Something is essential viewing. It's hard to believe that he is dead 6 years.