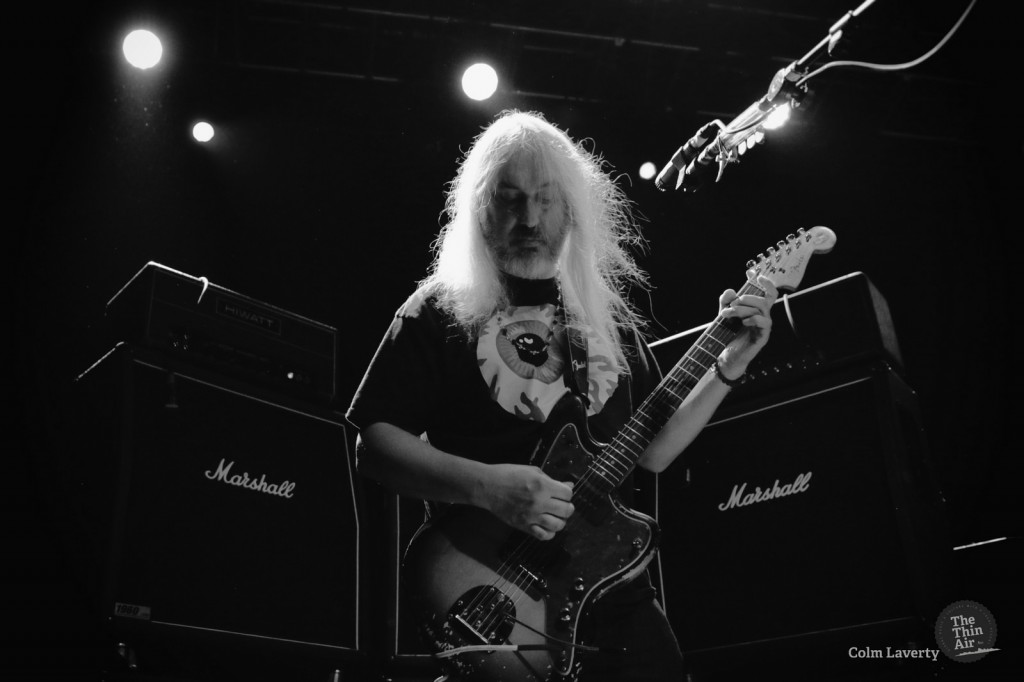 Not least since their much-heralded 2005 reunion, Dinosaur Jr shows have always been something of a foregone conclusion in that the following facts will almost always hold sway throughout: it will be "should-really-have-brought-earplugs" loud; the band probably won't verbally interact with each other and – perhaps most assured of all – those who kneel at the altar of J Mascis will spend the entire mass show gawking at the frontman, agog, often open-mouthed and expectant of the next face-melting solo. Having had its doors darkened by many a revered figure this year, Dublin's Vicar Street is no exception to that trifecta tonight.
With Mascis' iconic fortification of Marshall stacks emanating pure rock glory pre-show, it also comes as little surprise to discover that the majority of fans crammed stage-right are a cross-armed assembly, all but Zen-like in quiet anticipation of the coming of Mascis. Bearing in mind both the setting and recent worldly events, it's impossible not to think of Sonic Youth's generation-defining 'Teen Age Riot', a song reportedly written about a fantasy world where J Mascis is president ("With Marshall stacks, to just give us a clue…" indeed).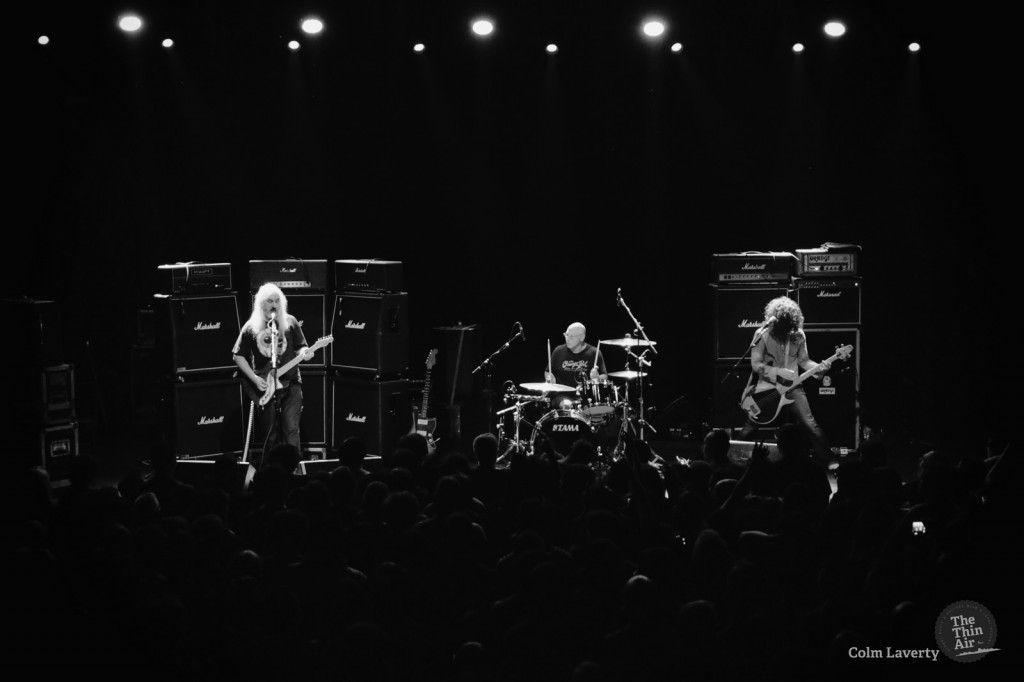 Sure enough, Dinosaur Jr. boundlessly wail and then some tonight, effortlessly re-affirming, once again, their standing as one of the few truly important bands whose second chapter reads just as well as their first. Kicking off on the restrained yet perfectly judged 'Bulbs of Passion' from their 1985 debut album Dinosaur, we're quickly careened into one of the band's all-time great cuts, 'The Lung' from You're Living All Over Me. As with the quintessential 'Freak Scene', 'Little Fury Things' and 'The Wagon' – featuring a sitar and second drummer, no less – it sounds utterly timeless; each break and burst of noise, every effects-laden passage and starry-eyed chorus faithfully rendered with pure, tympanic membrane-altering indie rock majesty untarnished by time. That said, any real hope of clearly discerning anything aside from Mascis' guitar playing whilst situated anywhere in the proximity of the aforementioned Marshall stacks are wisely abandoned by many early on.
Whilst several cuts from the band's new album Give A Glimpse of What Yer Not are very well-received early on – especially from some of the younger heads in attendance – it's perhaps post-Barlow, pre-comeback tracks 'Feel The Pain', 'Start Choppin' and 'Out There' that garner the strongest reception tonight. Indeed, with bassist Barlow very much going for it on these tracks, as with the 14 others that get an emphatic airing tonight, it finally feels as if Dinosaur Jr. have put the ghost of their fractious mid-Nineties days well and truly to rest. They may not suddenly revel in on-stage camaraderie but that's entirely besides the point (which is, lest we forget: frisson-inducing riffs and triumphant, heavy jangle sonic genius).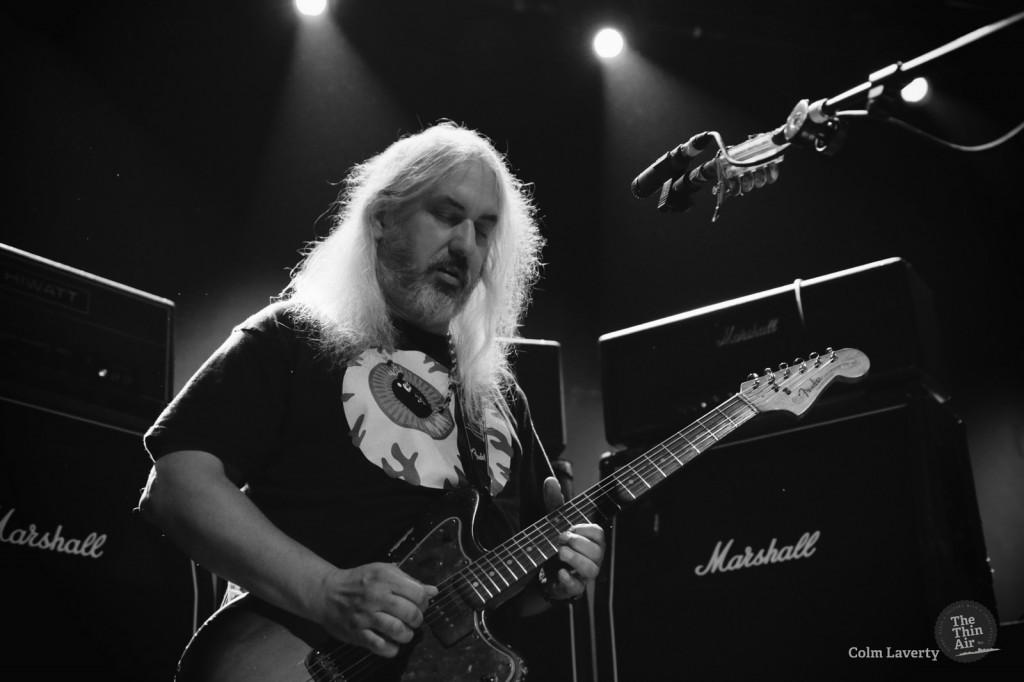 Bowing out in a cloud of haze via 'Tarpit' (an outright highlight tonight) and the aforesaid 'Out There', tonight's Vicar Street – despite confining an overwhelming yet entirely expected disparity in volume levels between Mascis, Murph and Barlow – is treated to a masterclass by bona fide legends who have truly moved with the times like few others of their stature and influence. Whilst the flame of many of their original, fellow pioneering peers fizzled out many eons ago, Dinosaur Jr. continue to blaze forth with faithful yet forward-moving gusto and momentum. 'Teen Age Riot' had the right idea, man. Mascis 2020. Brian Coney
Photos by Colm Laverty