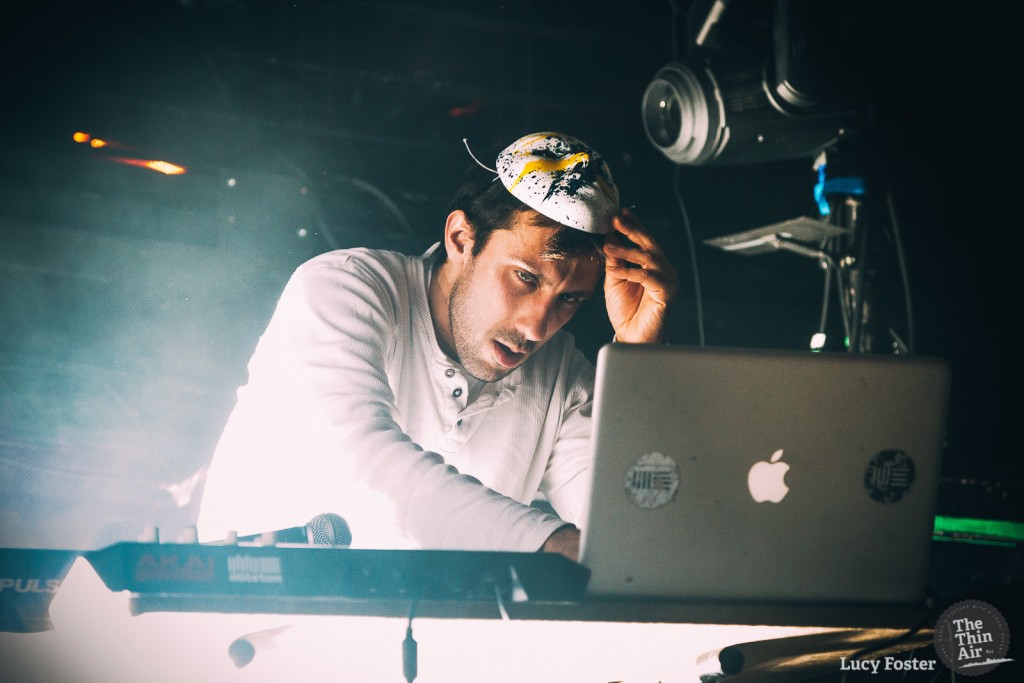 The underappreciation of musicians and bands is a hot topic at the moment. The fact that creative output is criminally undervalued isn't news but it seems that, here in Dublin at least, we've reached a moment. The fact that bands are openly citing financial and commercial difficulties as a reason for stop doing what they love should be a harrowing distant possibility rather than the hard truth that it is. Yet, as a fan, as a gig goer it's often hard to keep in focus just how thankless the "job" can be. Just look at Zaska's well deserved successful fund it campaign this week; confirming that people do care and that they'll shed the sheckles to show it. One success does, of course, not make up for all the miserly failures that have dumped solid, hardworking bands to the scrap heap but there is a community; active, energetic and supportive as long as you can rally them.
Case in point is the intelligent and irreverent Meltybrains? whose art-house aesthetic, blistering live shows and symphonic musicianship have gained them a cult following and an open-mouthed respect from musicians and critics alike. The group have been paying their dues since their formation in 2012 but tonight in The Academy is their show, a blow-out at least in part celebrating the release of their new EP Kiss Yourself.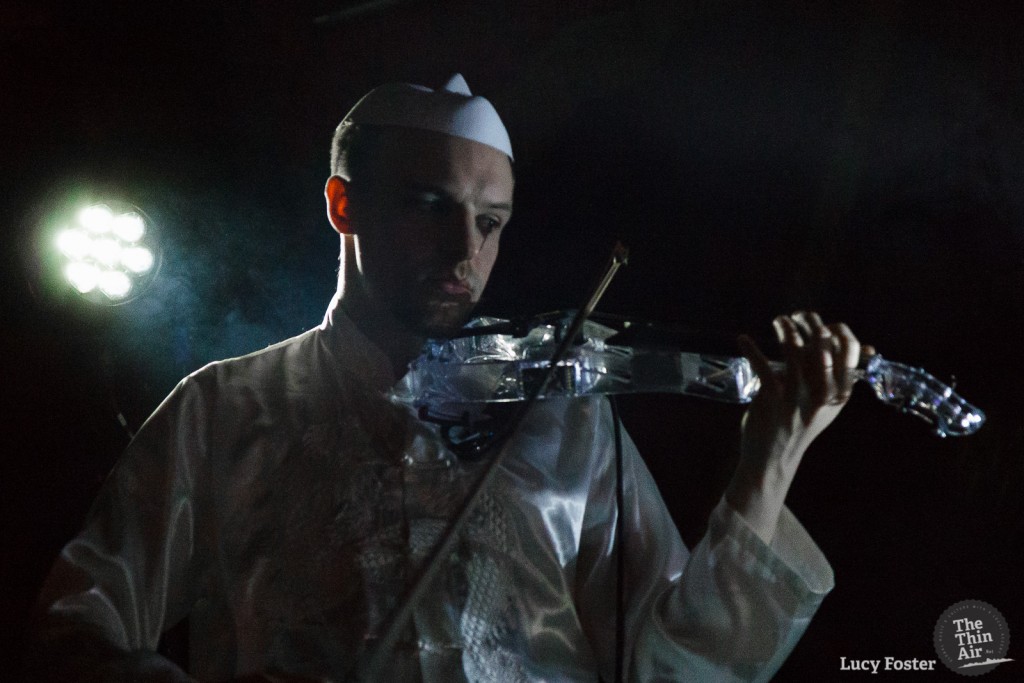 The great thing about a Meltybrains? show is you know there's not going to be any half measures, and tonight is no different. The group open with a wall of sound, perfectly pitched, that's reminiscent of Godspeed You Black Emperor but processed through a dream from the next century. Occasionally there's a feeling of missed bigness on the EP, something elusive, but any fears that this may have followed the band on to the stage are immediately dismissed as they surge and soar through their own brand of electronic experimentation. Tunes like 'Unwarranted laugh' bolt of the stage and into the open arms of the audience. It's abstract, it's pretentious, it's moving and it's epic. Like really epic.
By the time the group get into the singles like 'Step' they've got the room under complete control. But even then there's no preciousness, no pedantic merit to each individual track. A big, big version of 'Know My Name' is delivered with a raw ferocity and cavalier attitude that highlights just how tight the group are. Even when they're letting loose they're still in control.
So really it's hard to imagine how it could get any better. Yet somehow it does. Out of nowhere the group slip into something that feels a little more like a groove than their usual rolling waves of sound and, just like that, out come GodKnows and Murli from Rusangano Family as white and hot as the sun. Prior to tonight it wouldn't have been impossible to imagine a collaboration like this but it always would have been hard for an organic human mind to imagine it sounding quite this good.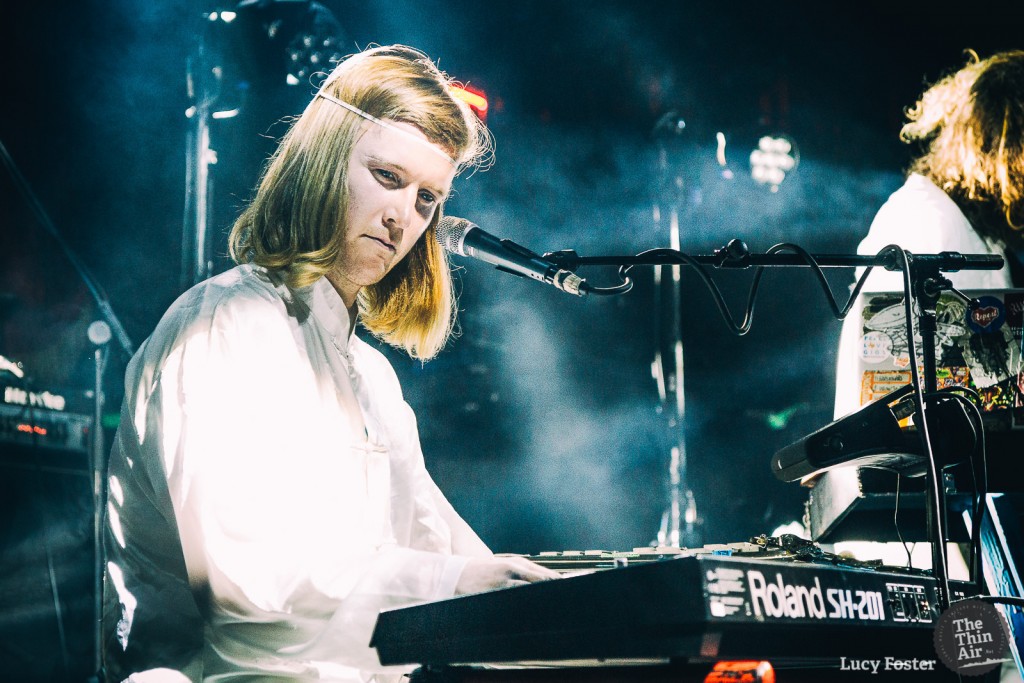 It happens again as the lads muck their way through an elongated version of their anthem 'The Vine'. By the end of the show the members of Meltybrains? are literally climbing up into the rafters. There's a conga line snaking through the entire downstairs and there's at least one authentic squeal, the likes usually reserved for Japanese fan girls.
This show, in conjunction with the EP may be a sign that the group are getting serious without entirely taking themselves seriously. Can you think of a better attitude to have in these dark and uncertain times, musically or otherwise? Eoghain Meakin
Photos by Lucy Foster