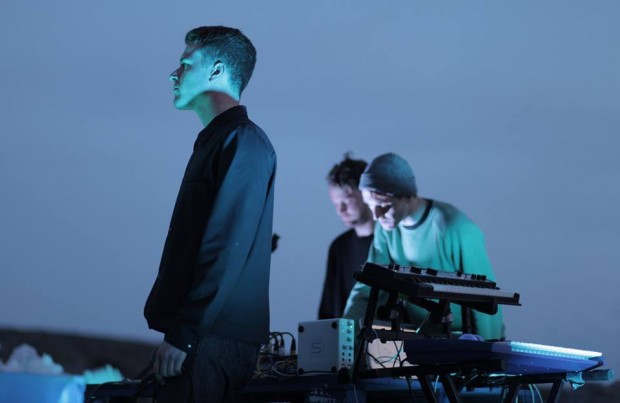 One of our all-time favourite Irish acts, Dublin electronic-garage group White Collar Boy have emerged from hibernation with a new, four-track EP, Priory Hall, which is set for release via This Greedy Pig on Friday. So we thought: what better time to pry into Mark Cummins from the duo's current favourite tracks? Featuring the likes of Denis Sultra, Stimming, Neil Flynn and more, delve into that and stream a preview of Priory Hall.
Priory Hall is launched at Dublin's Wah Wah Club on Friday, December 2.
Denis Sultra – It's Only Real
https://www.youtube.com/watch?v=
Tim Sweeney finished off a recent Beats in Space show with this and I've had it on repeat ever since. Released on Glasgow's Numbers label last year, it's not hard to imagine Sub Club absolutely hopping to it.
Stimming – Alpe Lusia (Robag's Bodelshwing Sovar NB)
It was really nice working with Dave DK on our latest release and he pointed us in the direction of some really nice music. The whole Stimming album released earlier this year is well worth checking out but this remix by Robag Wruhme is a real peach.
Neil Flynn – J.E.N. (ft Katie Kim)
Having met Neil many years ago in Berlin, we know exactly how long he has been working on his last two releases and it's so good to see that patience and dedication pay off. There's a real flow to this track, gently intensified by Katie Kim's dynamic vocal.
Recondite – Placid
Saw this track and album get some flak recently for being 'boring' which I was surprised by. It's certainly quite raw and stripped back but I feel that keeps the focus on the bones of the track which have been expertly chosen. Everything sounds so rich and warm.
Pedram – Ernstige
Stumbled upon this track via the Soundcloud radio app while hanging out some washing at the weekend. Shades of James Holden, I'm really digging it.
Black Marble – Frisk
I've been looking forward to this release since 2012's A Different Arrangement,, and when I heard it was being released on Ghostly I knew it wouldn't disappoint. The kind of music I set out to make but invariably get distracted by some machine or other. So wonderfully understated.
Cleaners from Venus – Only a Shadow
I have a very odd relationship with Kevin Brannigan and Eddie Kenrick of The Number Ones. We all live quite close to each other, but only ever hang out at the odd Bohs match where we get Dalymount Drunk. Even when we run into each other at Tesco it gets a bit weird, I was so spooked last time that I ended up leaving with €3.99 box of granola. However, we keep a regular sidebar chat that's a top spot to pick up new wave music. This is one such track.