Photographer Ruth Kelly shoots and discusses new music, time management and sonic progression with Belfast indie folk singer-songwriter Callum Cairns AKA Little Rivers
Hi Callum. First off, what inspired you to start writing music?
I suppose I started wanting to write music when my dad brought Damien Rice's first album 'O  home. For some reason, I don't remember listening to a lot of music growing up, so I'm pretty bad at my parents' era of artists, but I'd never heard anything like that album and it fascinated me. Particularly because it started off my fondness for poetry.
Do you have different people that have inspired you for each of your EPs?
Maybe. I'm never really sure of any exact influence because I like to listen to such a variety of music. At first, when I started writing as Little Rivers, I had this love of Bon Iver that me feel like he was the pinnacle of song-writing achievement. I used to idolise artists a lot like that. Those first two EPs were a very similar bunch of influences because of that way of thinking; Bon Iver, The Antlers, Ben Howard, Daughter, Keaton Henson etc. Now I tend to still get obsessed with specific artists I come across, but also find and love ideas/instruments/textures across loads of genres of music. It feels like a more mature way to be inspired. The new EP is far more varied in where it has learnt from because of that, with a lot more electronic leanings throughout it.
What is your new EP Weights about as a whole?
The EP was started over two years ago and stems from when I met my now other half. It illustrates the range of emotion that a new relationship brings, both in its ecstasy and its tenderness, and let me lay out a lot of worries I had in terms of developing trust and coming to terms with issues of my own.
Do you have a favourite lyric from your new EP?
Not really. It's difficult to pick apart the lyrics after finishing each song because they feel like one complete lyric rather than fragments put together. If I had to pick one, I'd settle for a line from the chorus of 'Here // Now', because of both it's content and rhythmically how it sits in the song;
"You said you'd never brush my words aside, and you said yourself you love me."


What is the title track about?
To be honest, I'd love no-one to know what any of the songs meant – it's far more powerful when someone takes their own meaning from it and connects with that. 'Weights' is quite a broad song, though. It's about learning to trust someone, knowing that it'll take a very long time, but that you're willing to put the effort in.
Do you have any main musical influences? Who are they and how/why have they influenced you?
Absolutely, there have been a lot over the last while but I'll try and pick the most significant. At the surface, artists like Julianna Barwick challenged how I thought about where a vocalist fits into a piece of music, and extending that to others like Braids, James Blake, Hundred Waters, and Sohn was the first time I really allowed myself to think about using electronic sounds. I had wanted to for a while but never felt that sound would be accepted for some reason, so hearing music in that way helped me understand what it was exactly I was trying to achieve. Equally I started to listen to a lot of producers from a range of more electronic genres, from more downtempo and relaxed music like Bonobo, Shigeto, William Arcane, Gold Panda, and Koreless, to some neoclassical gems from the Erased Tapes roster like Ólafur Arnalds and Douglas Dare, and even to the broad bass and grime culture. In particular bass and grime showed me a whole realm of music that could be encapsulating outside of using ambience, both because of the tenacity with which they're performed and the skill with which different sounds are blended together. All of these genres have challenged my use of dynamics in music, and shown me the impact a wall of sound can have in stirring emotion.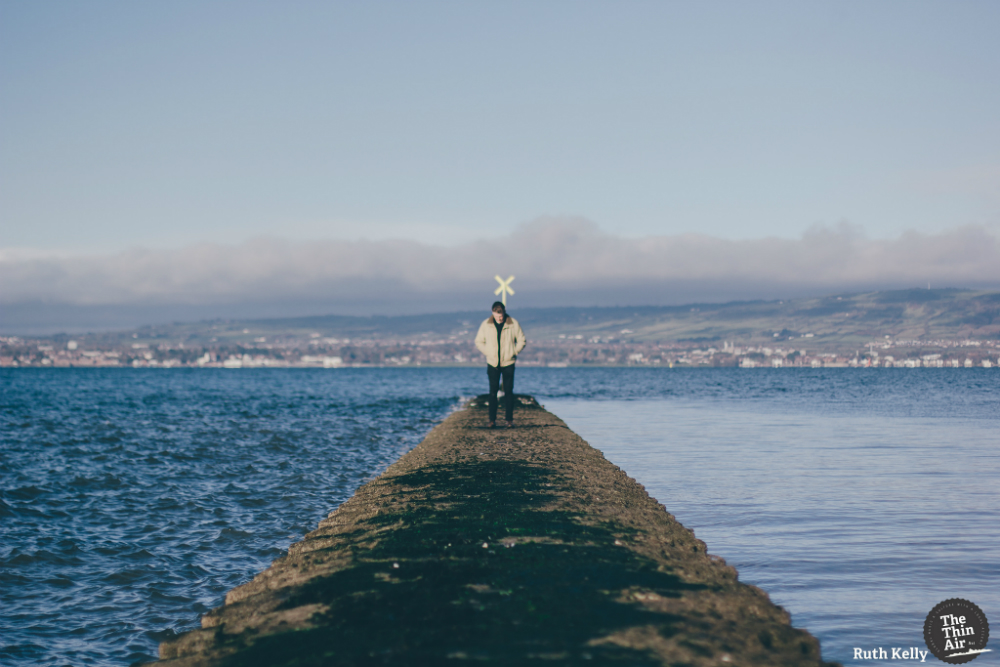 Do you think your music style has developed since your last EP?
Yeah, the style has changed for sure, but I don't think it's something completely removed either. It still has elements of that folky writing style, and the falsetto I've always felt most comfortable singing with, but where it differs is in its lack of restraint dynamically. I've never really written a 'big' chorus or bridge before, but it felt really natural to let the songs burst out of their seams sometimes, in line with how the emotions that were behind them felt. Instrumentally too these songs definitely use a lot more obvious synth sounds than before, and the vocal harmonies are going in more of a choral direction at times.
The lyrics to 'Growing Pains' are really interesting. When did you write it and what is it about?
I wrote it after a lot of beers one afternoon, and it was just using a MicroKorg and a loop pedal. It felt really natural, and some of the best songs are like that – they just come together in your head as your train of thought progresses. Lyrically it's about overcoming anxiety and wanting to run away when it's at its peak.
You have just released two music videos one for 'Growing pains' and another for 'Weights'. Why did you choose those two songs out of the whole EP to have music videos for?
To be honest, at a simple level, 'Weights' and 'Growing Pains' both felt like the songs that people were most likely to connect with lyrically. They also provide a good contrast to each other in terms of both sound and tempo, so that allowed us to create two really different pieces of work. Shouts to Penny In The Arrow here for all they've done – I could never have dreamed of having such beautiful videos for both singles, and they are a couple of dreamboats to work with. Definitely worth a watch for anyone who hasn't seen them.
Weights has been out for a few weeks now, what has the feedback been like so far?
The feedback has been lovely actually, though I've not found the time to push the EP as much as I'd have liked. In a modern world where music is everywhere and emerging constantly, it can sometimes make you question why you deserve to be heard above the rest. But people have been fantastic about it, and I've never been so overwhelmed at the power of social media for showing that. Particularly to the videos actually, it's been cool to watch how people react to seeing a song rather than just hearing it, as such.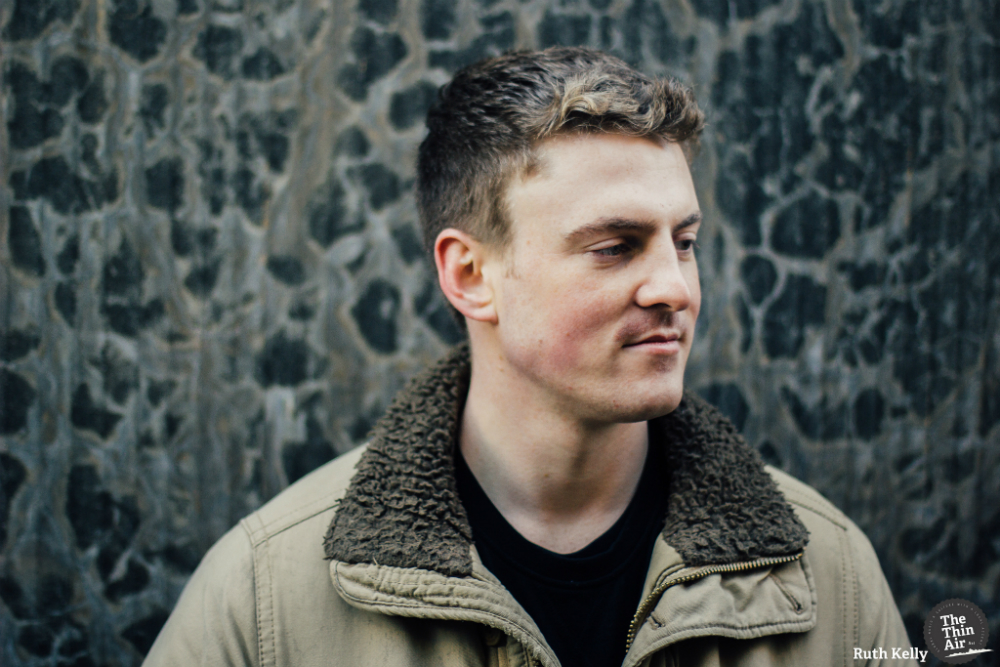 Do you find enough time during the day to work on your music as well as working elsewhere? What is a normal 24 hour day for you?
I definitely struggle with this. At the moment I do bar work full time as well as writing/releasing music, so my life can be a bit hectic. Often I'll not see anyone for fairly substantial periods of time because when I'm not working my head gets so full of ideas, plans, dreams etc. it can feel like I need to sit and try and make sense of it all. Equally a lot of the time that means I get a bit overwhelmed and end up doing nothing, which is never useful. A normal 24 hour day doesn't really exist at the moment because of shift work, but usually half the day is work, half the day is either listening to new music (something I'm trying to get back into again) or planning what I'm doing next musically, whether that's forming the next release or what still needs to happen in terms of promo for the current release. If I can work in some recording I will, but living with two big dogs that bark at anything that moves can ruin a lot of the takes!
You also recently set up your own recording label, ¥ume Recordings. What inspired you to do that? And what are your expectations for that?
The inspiration behind setting up the label was a mix of reasons, but mainly it was a response to two things. Firstly, it was a way of exhibiting some control over all aspects of my music should anything happen in future. I really hate the thought of anyone ever impacting on how I write or release music, so this was a way of reminding myself that I retain creative control. The second, and perhaps more important, reason is the struggle I have had internally since the release of my last EP with my love of genres I sometimes feel I shouldn't publicly like. By that I mean, for example, that the programmed percussion on a lot of my new tunes has been picked up from places like Grime – not exactly the most similar genre to my own. So that doesn't immediately make sense to those listening to the EP why I would like that style, and I want to use the label as a hub of creativity in its own right to showcase a diverse mix of music accessibly via monthly playlists. I've heard and loved so much music in the last 5 years, most of which I never thought I would be listening to now, and I would love the label to showcase my taste beyond what my music ever could.
Are you working on any new material at the moment or are you still letting the great reception from your new EP sink in?
For sure – I'm planning another release in January/February time that's already taking shape now. But I'm not putting too much pressure on it; I'd much rather it came together whenever its absolutely ready instead of feeling obliged to put something out. Saying that, I'm already excited to fire it out into the world and to take another step forward creatively.
What can we expect from your new material, will it be similar to your most recent released tracks or can we expect something different?
That's hard to say actually, as it's not quite finished yet. I always want to do something I've not done before, so the new music may use even less acoustic instruments than the recent tracks. But the sentiment will be the same, and the writing style will still be there, so hopefully everyone will see it as a development rather than something totally removed from the direction I've been taking. Maybe if this EP was never released it would seem a little more shocking. I hope it is different, but I hope also that people still hear it and connect with it.
Stream/buy download Weights via Bandcamp below