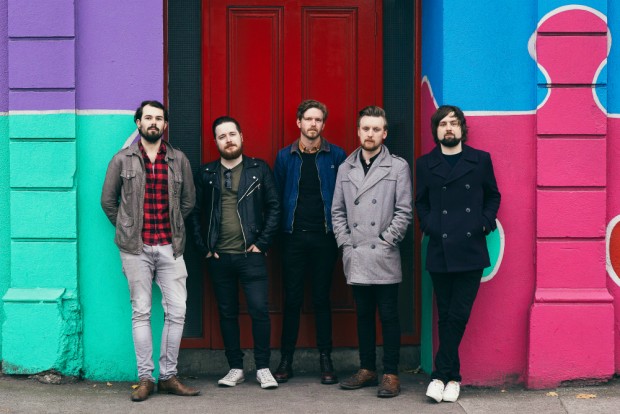 Cork's Pale Rivers burst into life at the start of October with the track 'August 6th'.  As far as debuts go, this came with an immediate energy and purpose, straight away showcasing the band as a future force to be reckoned with. Built on big synths and rousing guitars it boldly leans toward a sound suited for a larger stage, the ambition oozing from every note.
Eoin Hally's vocals begin with a feeling of reservation but it's not long before they become an uninhibited, visceral plea of sorts. The raw, honest lyricism allows the track to avoid the possible pitfalls that can come with the anthemic territory it treads. On the contrary, its candid structure and deliberate vivacity really turn it into a debut to be admired, reminiscent of early releases from Editors or even The Frames in parts.
The track, along with a number of upcoming singles, was produced by Gavin Glass and mixed by Kieran Lynch whose previous work with the likes of U2, Elvis Costello and R.E.M. probably lends to its encompassing textures. The track is accompanied by a dazzlingly colourful and intensely flashing video directed by none other than Feel Good Lost's Brendan Canty, complimenting its ardour perfectly.
Following a string of successful shows such as this year's Hard Working Class Heroes and more recently in support of equally precocious and energised London outfit Pumarosa in Whelan's on Halloween night, the group seem set for an exciting 2017 if the momentum continues. If the forthcoming releases are as promising as their debut then there should be no fear of that. Eoin Murray