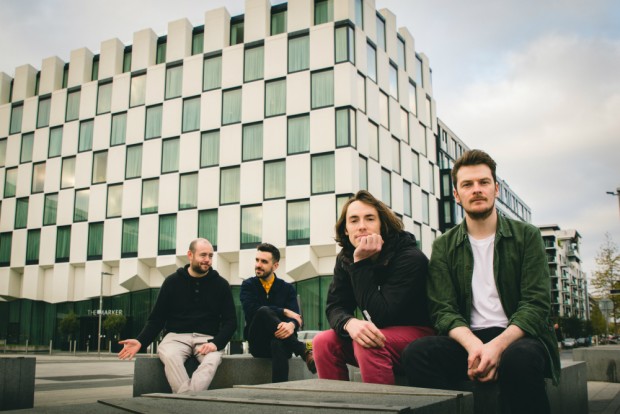 Wicklow four-piece Enemies hit the ground running with their full-length debut We've Been Talking back in 2010, eschewing the hyperactivity or aggression of many of their Richter Collective labelmates to focus primarily on melody. After a follow up – 2013's Embark, Embrace – and a change of drummer, they return with long awaited, but sadly final, third album Valuables in December. Ahead of its release and a final show in Dublin's Vicar Street on Sunday (December 18), Cathal McBride speaks to guitarist Lewis Jackson.
Photos by Niall O'Kelly
Hi lewis. How difficult was the decision to end the band?
Before the decision to end the band, there was a lot of trying to save it. I think the months of pushing to make the band work were a lot harder than the decision to finish it. Enemies is such a huge part of all our lives that it will obviously be difficult to say goodbye to it, but it was either that or we sacrifice our friendship for another year or so of music.
How did the process of finishing the new album feel considering you had already made that decision?
There was roughly a four or five-week period where the band had broken up and the album was sitting on a computer in our studio, untouched. I remember Mark was a serious driving force in wanting to finish the album, but the rest of us had reservations, given that our relationship was in such a bad way. We eventually all agreed to go back into the studio.
That first day back immediately felt different. We could compromise so much more and not feel so attached to an idea, just because we had thought of it. We made better decisions, worked at a faster rate and didn't fight as much. A lot of our bad habits had dissipated. I'm not sure the album would have gotten finished if that energy wasn't in the room.
Is there any particular significance to the album's title, 'Valuables'?
When we started recording the album back in 2014, Valuables was the name of the Dropbox folder that we would save all the studio sessions in. It felt like an important title to us, not just because we had seen the name hundreds of times over the last two years, but because we thought the album might never get finished. In the last few weeks in the studio, that title started to mean more to us. Valuables is our bond, our friendship and our love for this band.
The tracks we've heard so far feature a more conventional use of vocals, compared to the mostly subtle vocal work on the last album. Having started out as an instrumental band, what prompted the introduction of vocals on the more recent work?

When we first started playing together, instrumental music was kind of like this uncharted territory. It was new and exciting and not many bands in Ireland were doing it. But as any band progresses through the years, we felt we were limited by the title 'Instrumental' and soon looked for new ways to make the music exciting.
With Valuables, we intended from the very beginning to create an album that wasn't comfortable or easy to make, that wasn't something we had made before and that wasn't solely instrumental. Mark spent a lot of time working with vocal processors to make different sounds, Eoin would then run those vocals through a kaoss-pad to build layers and textures.
Vocals were a perfect way for us to escape from what we were used to. We had worked with vocals in our music in the past but nothing quite as substantial as what is on Valuables. In the past we would add vocals as an afterthought to the music, where for this album they took on a far more prominent role. We wrote a lot of the music with the vocals in mind.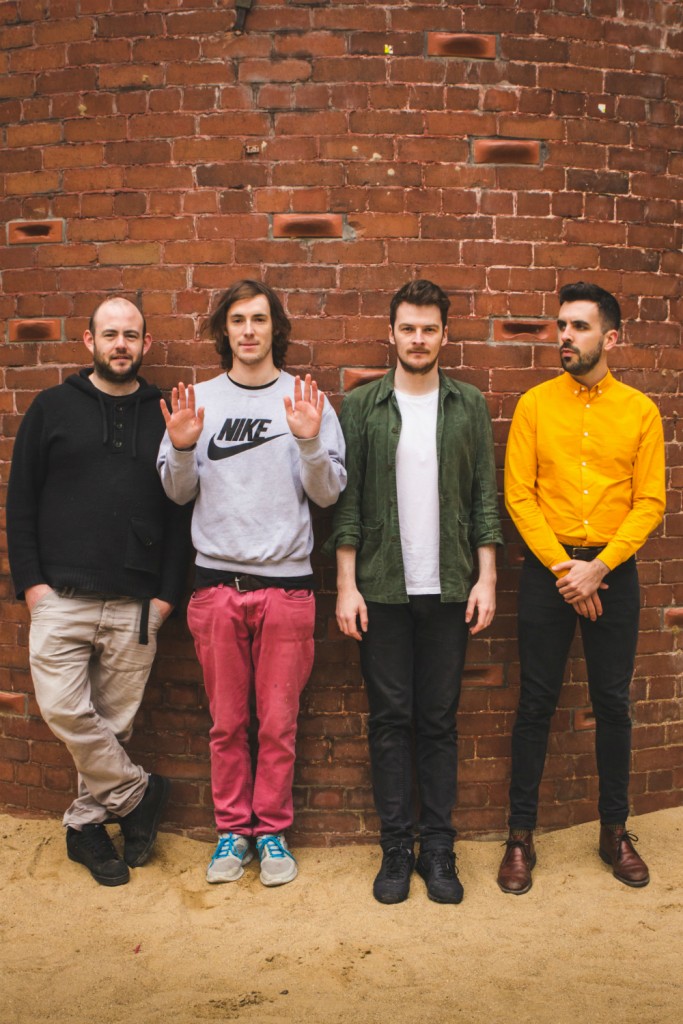 It seems like there's a wave of Irish bands breaking up recently, with Solar Bears and Fight Like Apes calling it a day as well as yourselves. Do you think there's any sort of connection?
I haven't gotten to speak to Maykay or Rian about their respective bands breaking up so I'm not sure if there is a connection. I do know both of those bands have been going for quite some time, and like us, it grows increasingly more difficult to keep your band alive the longer you are together.
Your final show in Vicar Street is also your biggest headline show to date. Any special plans to bow out?
Having our final show in a place like Vicar Street is a big deal to us. We owe it to ourselves and all the people who have been with us from the start to put on a real show. I can't give anything away but December 18th is going to be a special night.
What have been the highlights of your nine years as a band?
We have been very fortunate as a band so there are many highlights over the years. I think being able to create music for nearly a decade and share it with people all over the world is something special. We've toured the U.S, Asia and Europe, meeting so many amazing people along the way. It's not something every band is afforded and we are very grateful for it.
What's next? Have any of you got anything new lined up yet, or is it time to take a break first?
I think all four of us will continue to make music in different ways. Micheál has always been playing in Meltybrains?, along with many other bands. Eoin makes electronic music under the guise 'Mau' and we'll have to wait and see what comes out of both Mark and I.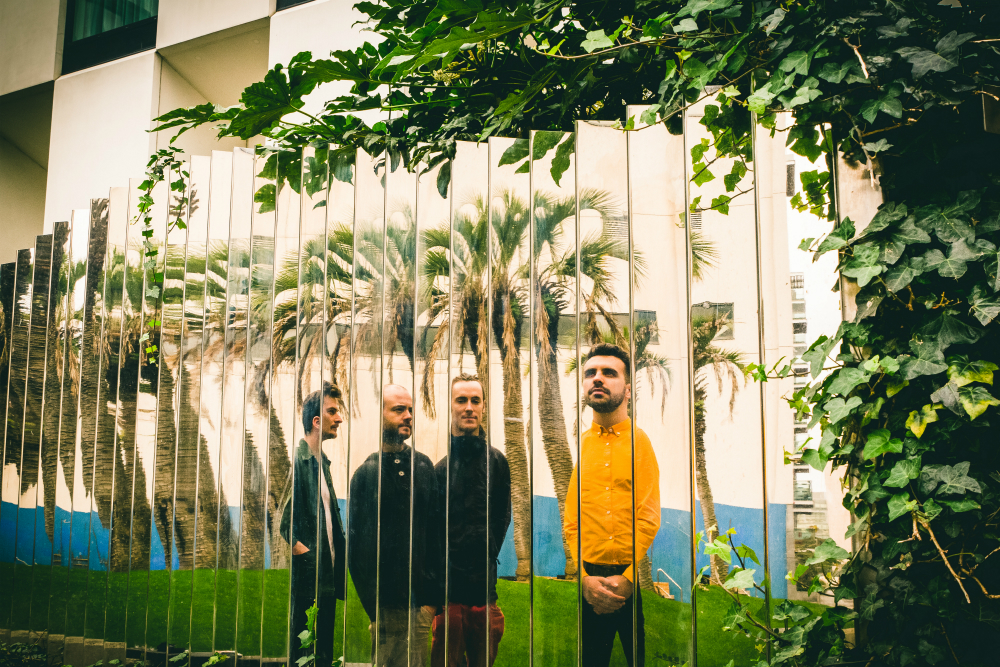 Go here for the Facebook event page for Enemies' final show at Vicar Street