Features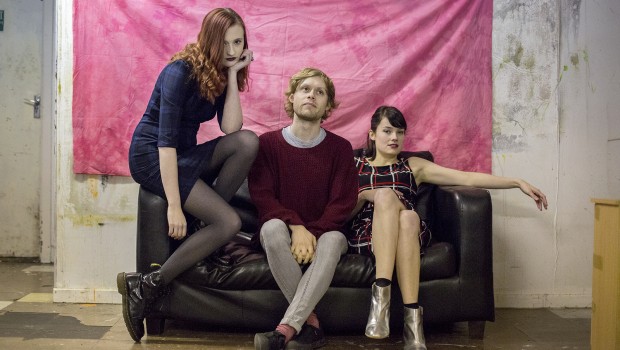 Published on January 26th, 2017 | by James Holohan
0
17 for '17: Alien She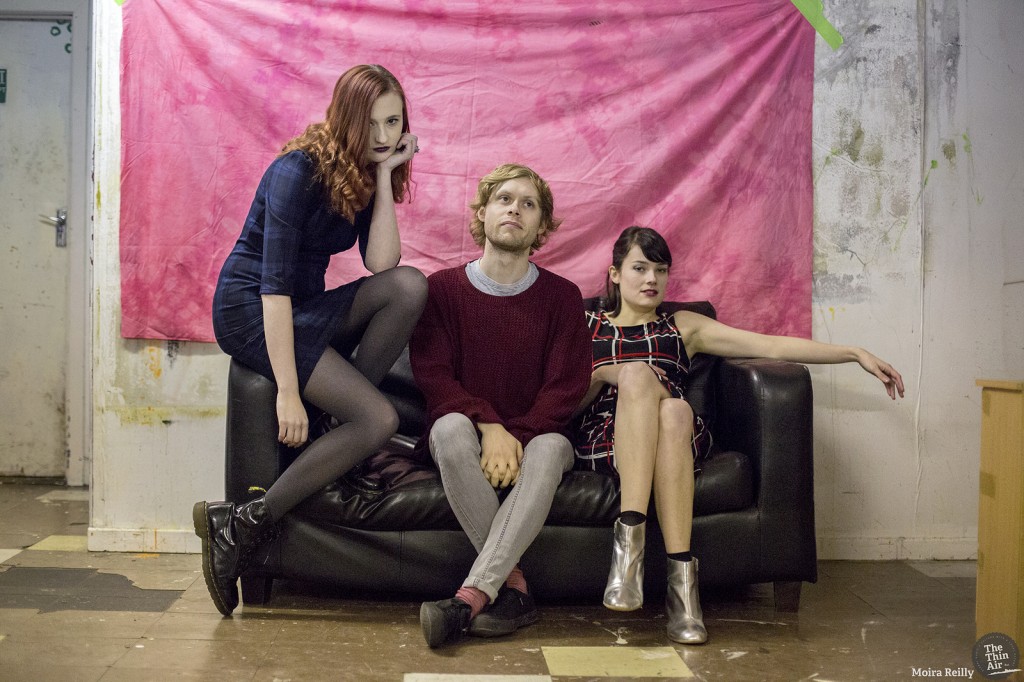 While 2016 has proved a political and problematic wreck in many regards, Dublin trio Alien She have made the most of it, using the ups and (mostly) downs of the past twelve months to fuel their experimental and progressive sound. While the group has been floating around the Dublin music scene for the last number of years, 2016 proved to be a particularly productive year. Besides their active gigging schedule, the latter half of last year brought the release of the track 'Cold Brain' from their debut album Feeler, soon to be released.
The group comprises of artists and activists Katie O'Neill on guitar and vocals, Aoife Mairéad Nic Dhonncha on bass and vocals and Darragh McCabe on drums. Founding members Katie and Aoife came together at a feminist meeting, and like true practitioners of punk, with the help of final addition Darragh, their political voice has deepened and developed since the band's formation. In global matters, the band has used their musical sway to protest against Trump's recent presidential election, while closer to home the group are active campaigners of the Right For Choice movement.
The band's sound is defined by their combined interest in punk, poetry and expressive music, and they describe how the inspiration for their songs comes from written prose and personal experience. The end result is a mixture of raw and relentless energy which manifests itself in a number of different manners; sometimes in the form of agitated punk, other times their sound is reminiscent of 80's shoegaze, but their constant progression and experimentation prevent the group from reproducing same-sounding tracks, keeping their sound fresh.
2017 proves to be a promising year for Alien She, and will hopefully bring about the release of the group's anticipated debut album. With their adventurous ability to alter and explore new sounds, the trio will be one to watch for the coming year. James Holohan
Photo by Moira Reilly
Alien She play Belfast's Voodoo on February 18 and Dublin's Mercantile on February 25