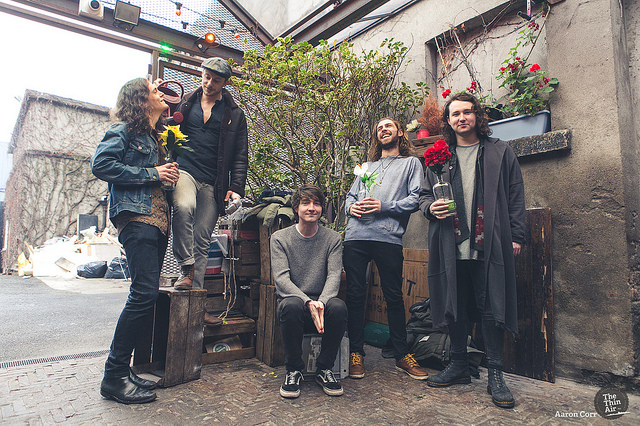 The spirit of psychedelia is alive and well and living in the heart of Dublin, or at least that is what Dublin based five-piece Beach would have you believe. The quintet has spent the last few years finely honing their brand of everything but the kitchen sink psych into a well-oiled machine.
Even a cursory glance at the band reveals a vast depth and scope at their very core. These are not minor or modest compositions. They're huge ambitious beasts meandering through an unpredictable, almost endless series of twists and turns. As you listen closely you can pick out these touches of magic that the five-piece have used to craft such excellent creations. There are hints of Pavement indie slack, metronomic krautrock rhythms and a hazy iridescence that make their songs feel like they belong to a truly epic stock; voyages into the Timothy Leary space.
While their output hasn't been prolific as of yet, it's definitely a case of quality over quantity. The group have already released a number of top tiers singles since 2014. These cuts have included the likes of 'Donuts', which blends Girl Band vocals with nightmarish Sonic Youth soundscapes, and 'Moon Smoke' which captures the spaciness of Spiritualized and weds it to an indie interpretation of Explosions In The Sky. If their latest, 'Ono Noh', is anything to go by Beach has a bright future ahead of them.
Their next single, 'Bram Toker', will be released in early 2017, much to the excitement of all of us here at The Thin Air. Will Murphy
Photo by Aaron Corr