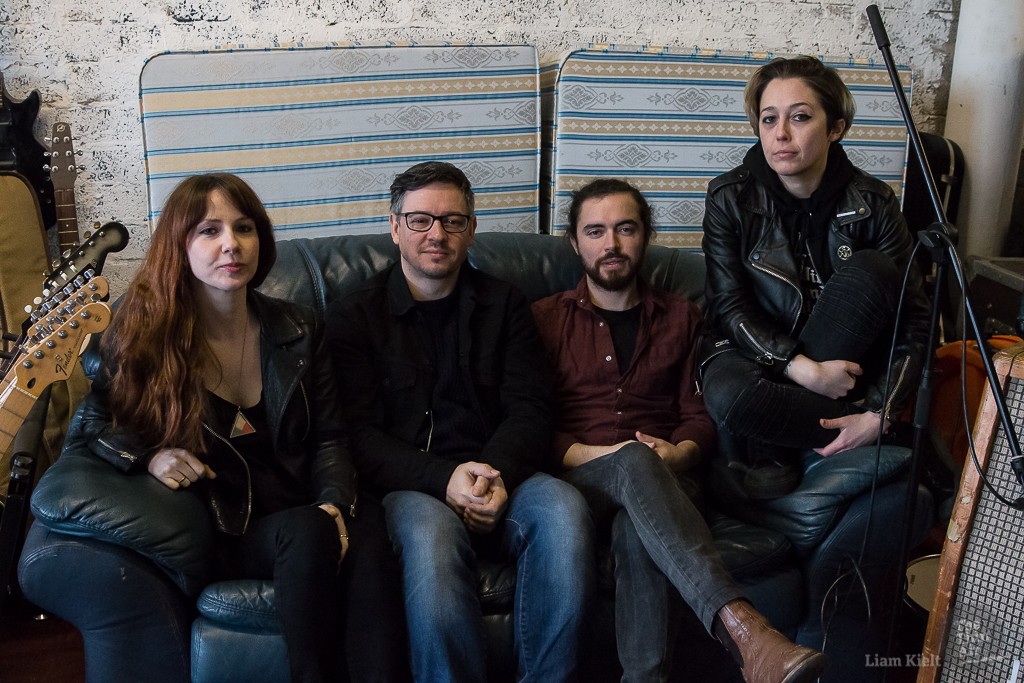 While new bands are The Thin Air's raison d'être, new bands full of familiar faces are always a particularly mouthwatering prospect. Featuring Cahir O'Doherty of Jetplane Landing/Fighting With Wire and Claire Miskimmin of Girls Names on guitar and bass respectively, along with Balkan Alien Sound's Conor McAuley on drums and vocalist Lyndsey McDougall, New Pagans are a veritable supergroup of Irish talent to rival Miskimmin's other side project, Cruising.
With one double A-side single to their name so far featuring the tracks 'I Could Die' and 'Lily Yeats', the latter is a paean to one of the oft-forgotten sisters of William Butler and Jack Butler Yeats, a talented embroiderer that worked with William Morris and founded Cuala Press alongside her sister Elizabeth, though both have been historically overshadowed by the men in their family. The track's lyrical subject alone marks them out as a band to take notice of, cut from similar cloth to the likes of September Girls, but the music itself is more than worthy as well.
O'Doherty moves away from his trademark post-hardcore riffing – most recently heard with Goons – towards a less polished, more rough-around-the-edges sound and production that lends the band a rawer edge closer to Fugazi and Sonic Youth – particularly on the squalling chorus of 'I Could Die', where McDougall's vocals also have a touch of Kim Gordon about them. Meanwhile, the pair's contrasting dual vocals in 'Lily Yeats' work to great effect, while Miskimmin's basslines are as solid as we've come to expect by now and McAuley's drums are equally hard hitting.
With further releases and a much anticipated live debut due in 2017, it's hard not to see New Pagans immediately taking Belfast and indeed the rest of the country by storm. Cathal McBride
Photo for The Thin Air by Liam Kielt