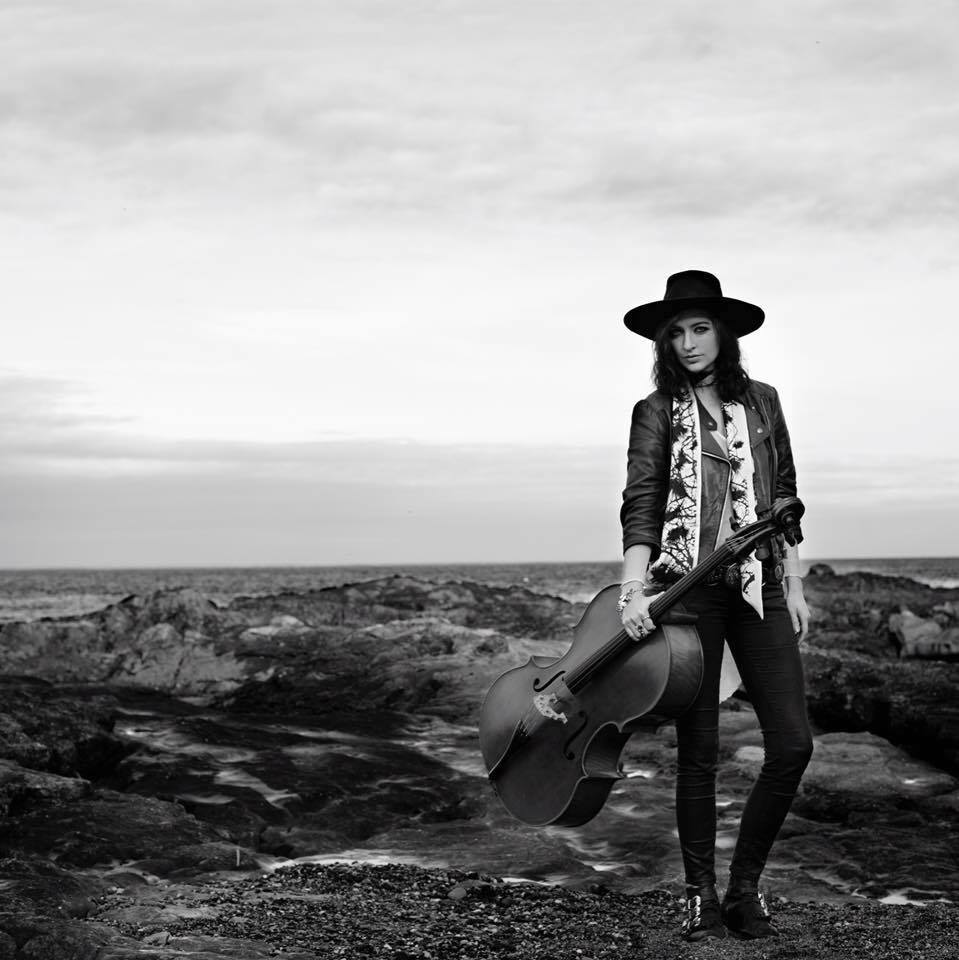 In the latest installment of Monday Mixtape, fast-rising, Belfast-based cellist and songwriter Alana Henderson selects some of her all-time favourite songs from the likes of Nick Drake, Crooked Still and Ani DiFranco.
Ane Brun – Big in Japan
I love her reworking of this 80s hit. Her voice is so pure, it gives me chills.
Nick Drake – Cello Song
Had me at 'cello', but there's more to it than just that. I don't think anyone can match Nick Drake for gorgeous melancholy. The intimacy of the lyrics in 'Cello Song' is what really floors me.
Arthur Russell – Wild Combination
Arthur Russell, better known in his lifetime as a disco producer and composer, was also an incredible cello-singer. Sadly the majority of his work wasn't released until after his death in 1992. 'Wild Combination' was recorded around 1973 and reworked dozens of times by him between then and his death. The track was restored and released in 2004 on Rough Trade and to me it still sounds new. Apparently he wrote it after taking a self-timed photograph of himself and his partner Tom Lee in their bedroom early one morning. When the beat kicks in at 0.30, pure joy.
Crooked Still – Come On In My Kitchen
Rushad Eggleston played cello with Crooked Still for many years and he really changed the game for me when I first heard them play live in Belfast as a teenager. He's still my cello hero to this day. Here's their deliciously bluegrassed-up version of Robert Johnson's 'Come On in My Kitchen'. At 1.25 listen out for that killer cello solo.
June Tabor – 'Waly Waly'
June Tabor in all her folky glory singing Child Ballad no. 204. No accompaniment needed, the drama in her voice is enough. I adore this.
Ani DiFranco – Untouchable Face
Ani Di Franco's lyrics are perfection. I love how she tells her songs as if she's just having a conversation. This one is essentially a bitter little examination of 'the one that got away' but with her delivery it's novel. Its also really hard to drop an 'f-bomb' in a song and not have it sound horribly contrived and uncool but Ani has the attitude and the chops to pull it off.
Anais Mitchell – Wedding Song
This is the intro track to Anais Mitchell's folk-opera Hadestown which features Justin Vernon and a host of other big names. It's a folk opera, based on the Greek Orpheus myth and set in a Depression-era-esque political dreamscape. This track is a nice gentle introduction to the concept, but it stands alone beautifully too. I recently had the pleasure of watching my brother, Jarlath Henderson, sing this song with Anais on their recent tour.
Esme Patterson -'What Do You Call a Woman?'
This is from Esme Patterson's Woman to Woman album, which is a collection of songs which tell 'her side of the story' for a bunch of famous songs. This one's a response to 'Billie Jean'. I liked this a lot before I knew anything about the 'concept album' it was attached to, and now I love it. Watch out for when she ditches her headphone mix too. Sassy!