News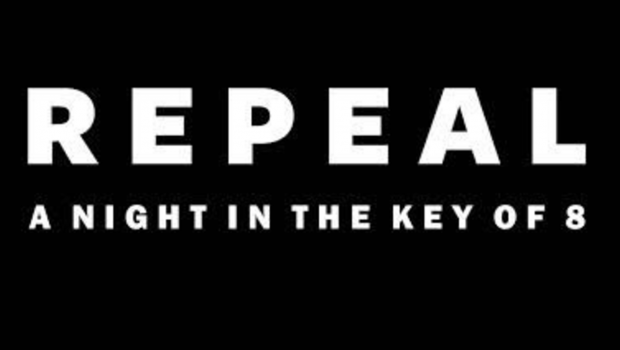 Published on January 19th, 2017 | by Brian Coney
0
Repeal: A Night In The Key of 8 Announced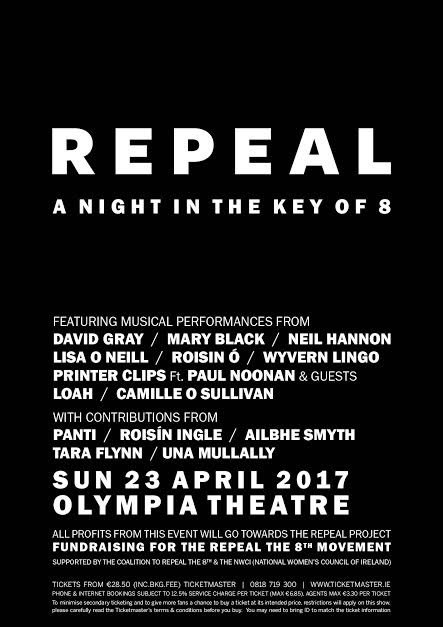 The sustained momentum and effort of the Repeal Project in Dublin and throughout the country over the last while has been nothing short of extraordinary. Founded by Anna Cosgrave, the campaign has sought to give a loud voice to a silenced issue, and has succeeded far and beyond anyone's expectations. But with the final, biggest still to be scaled, however, Repeal Project are hosting a massive fundraising show – A Night In The Key of 8 – at Dublin's Olympia Theatre on Sunday, April 23.
With contributions to come from Panti, Roisin Ingle, Ailbhe Smyth, Tara Flynn and Una Mullally, the bill for the night will feature David Gray, Mary Black, Neil Hannon, Lisa O'Neill, Roisin O, Wyvern Lingo, Printer Clips featuring Paul Noon and Guests, Loah and Camille O Sullivan. With all profits from the event going towards the project, tickets are 28.50 including booking fee. Downright unmissable and then some. Be there.
Go here to read Zara Hedderman's interview with Anna Cosgrave in the sixteenth issue of our physical magazine.