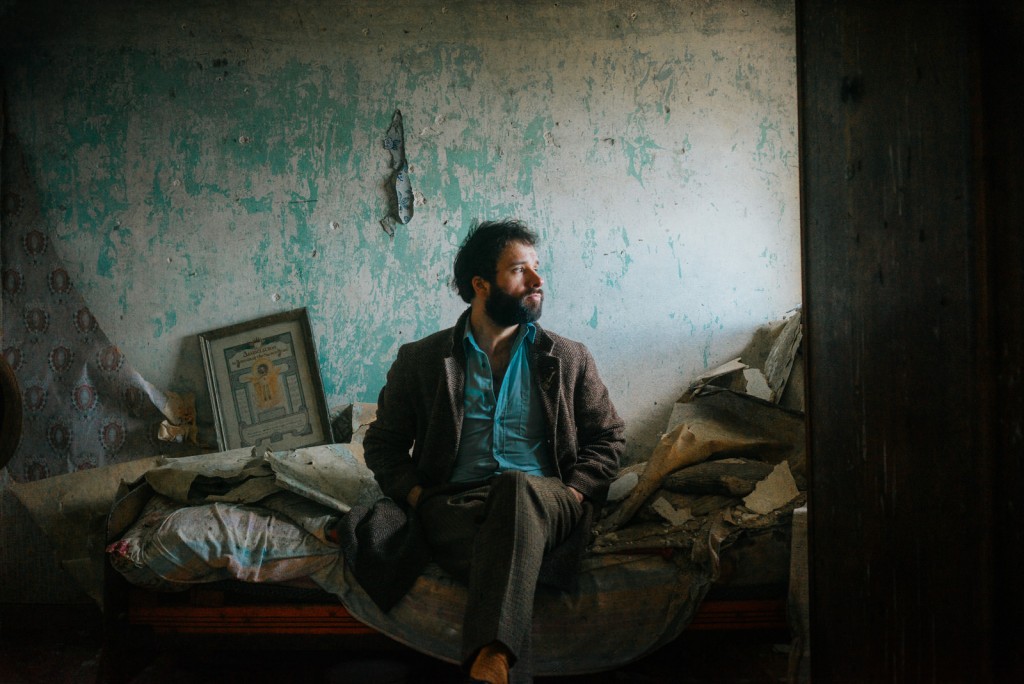 Four years ago Derry songsmith Chris McConaghy AKA Our Krypton Son released one of the all-time great Irish debut solo albums. A self-titled release, it traversed an extraordinary palette of heart-wrung balladry and fervent, at times quite remarkable pop majesty.
Today McConaghy returns with its highly-anticipated follow-up, Fleas & Diamonds. A wonderfully refined release – in both senses of the word – it betrays the hallmarks of an artist whose knack for weaving exquisite, emotionally potent songwriting with crushingly resonant lyrics is unparalleled on this island at present.
Conceived over two days, from a tent pitched in an abandoned building on his daughter's toy guitar in the harsh terrains of Ireland's Creeslough, there is a profoundly delicate yet vital threaded throughout each track here, from opener 'Winter Tauts Spring' to closing gem, McConaghy's re-imaging of Weezer classic 'Buddy Holly'. As a whole, this is a perfectly-formed, feature-length epitaph to loss, love and longing, sealed with a matchless sense of elegiac power. Essential listening.
Our Krypton Son launches Fleas & Diamonds at Derry's Nerve Centre tonight.
Buy the album via Smalltown America here. Have an exclusive first listen below.