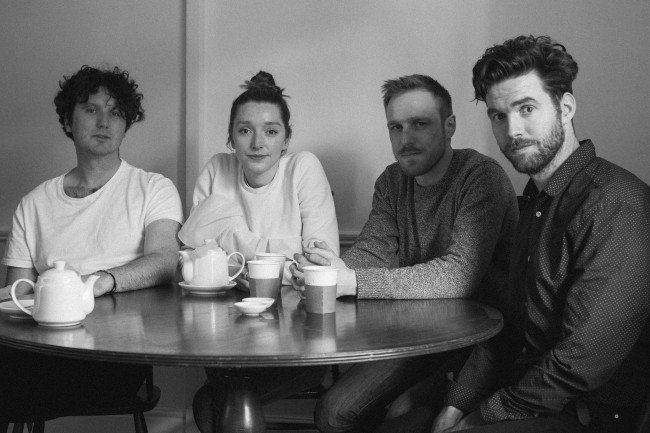 Dublin's Come On Live Long have announced the release of their long awaited second album In The Still. 
Having released their debut Everything Fall in 2013, the band took their time before returning for their sophomore effort. In that time we have heard teasers for the record without even realising, with 'For The Birds' and the breathtaking 'Trough' both set to appear on In The Still. Nonetheless, aside from playing scatters of gigs here and there, the past four years for Come On Live Long were spent largely on the periphery of the scene. Making a big impact whenever they did return however meant they were never far from our minds.
Now with the announcement of In The Still's release on May 19, Come On Live Long are embracing a period of rebirth and newfound vigour. Having written and recorded it over the course of the past two years, the album is expected to show the group expanding on their uncompromising style, melding atmospheric R&B with elements of post-rock and shoegaze, all carried by the striking vocal pairing of Louise Gaffney and Robert Ardiff.
Confronting themes of isolation juxtaposed with overwhelming togetherness, the band have described the album as "a lot more than just four years of hard graft. It is significant because it documents a time where we collectively learned how to accept life in all of its highs and lows, that when things become dormant there is always something waiting to happen, an imminent stir in the still, in whatever form that may be."
"We feel we have pressed a lot of ourselves into this one. Some of these songs coming straight from our most personal spaces, late at night, in our respective bedrooms, and some coming from energetic bursts of all day and all night writing sessions together. We know this one has taken its time but we have pored over every tiny facet of it to make sure it is exactly as we want you to hear it."
Have a look and listen to 'Sum of its Parts' below. A marvellous re-introduction to one of Ireland's most proficient and oft-unsung acts, this track will satisfy fans of artists from Bonobo to Beach House, from Mogwai to Feist and leagues more between. On this single Come on Live Long remind us of their perfectionism, of their capacity to control ethereal atmosphere and climactic dynamics to produce music that is endlessly engrossing. Get excited for this album.