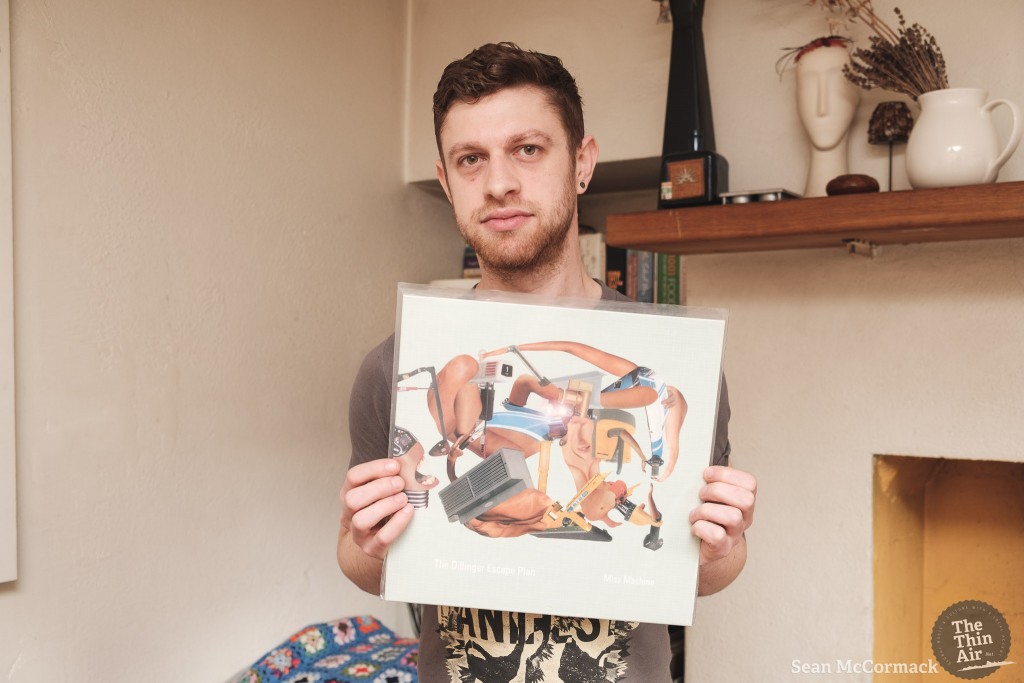 Josh Guyett of Galway metal/hardcore band Ilenkus and tireless promoters FEAST Presents reveals and waxes lyrical about some of his all-time favourite records, including Dillinger Escape Plan, Girl Band and giveamanakick.
Photos by Sean McCormack
Ilenkus play the following dates to mark the release of their new Hunger 7″.
April 7: The Poor Relation, Cork (w/ Bailer/Horse/Partholon/Destriers)
April 8: Roisin Dubh, Galway (w/ Rest/Destriers)
April 13: Live Video Recording, Dublin (limited spaces available)
April 14: Voodoo, Belfast (w/ Unyielding Love/Molarbear)
April 16: Dolans, Limerick (Siege Of Limerick)
Miss Machine – Dillinger Escape Plan
I first heard this record back in '05 and I literally couldn't make head nor tail of it at the time. It's so complex and dense. The musicality and songwriting is incredible and it eventually ended up becoming one of my all time favourite albums. I had first got into DEP's cover of Aphex Twin's 'Come To Daddy' and was intrigued to check out this album. The main difficulty I had with it at first were the harsh vocals, but after repeated listens and getting to know the lyrics, I was converted and I've never looked back.
De Bom Bom – Girl Band
My good friend and the bass player in Ilenkus, Robin, recommended Girl Band to me after he saw them touring their France '98 record. Next time they came to town I went to their show and was just blown away by their noise and energy. The commitment that their singer puts into his performances is admirable. I'm delighted to have seen them come on in the last few years and get the support and recognition they rightly deserve.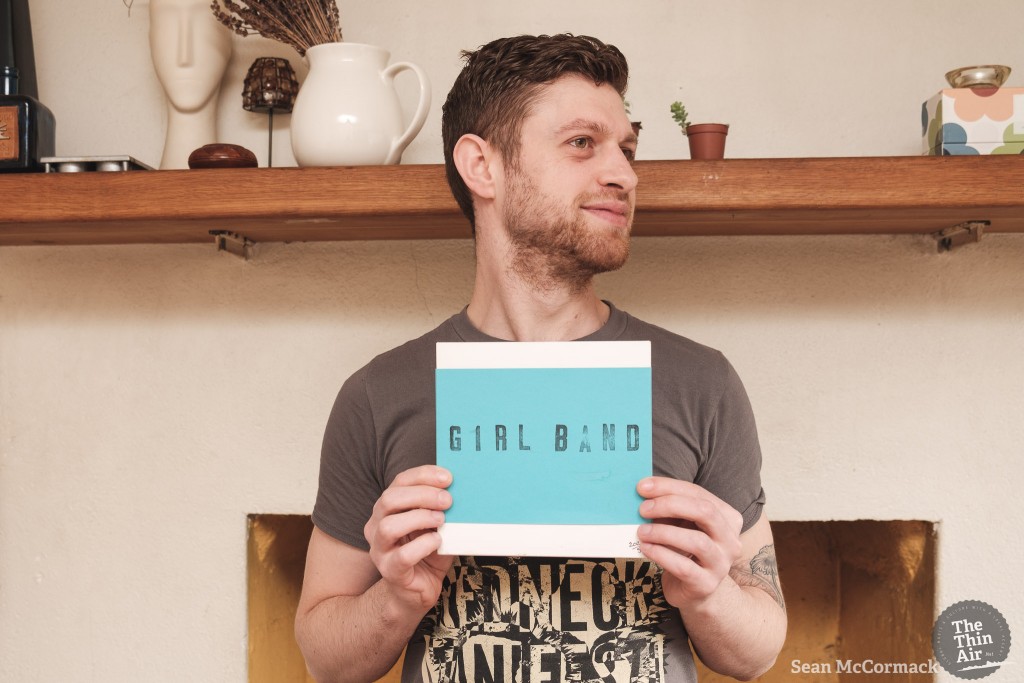 Commuters – Coilguns
I ran an Irish tour for these guys a few years ago, after Ilenkus had supported their previous band The Ocean a few years prior. Commuters is a fantastic blend of post-metal, mathcore and punk rock fury. AND the guys are the nicest blokes you'll ever meet, we had an absolute blast touring around the country with them. Keep an eye out for more from them in the next while.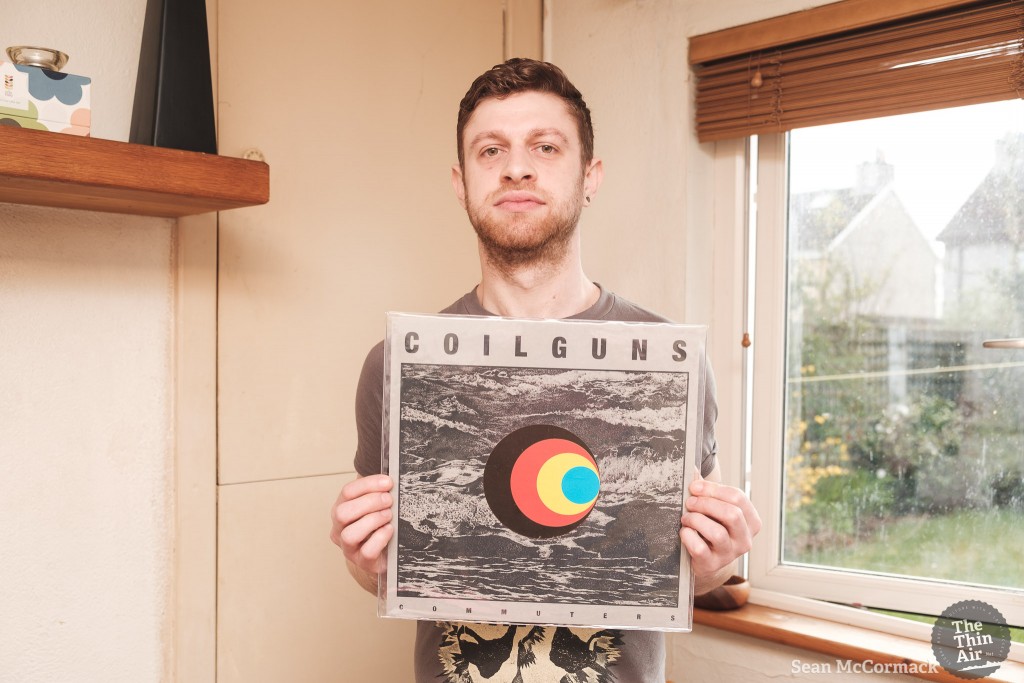 Somewhere Along The Highway – Cult Of Luna
Of all the Cult Of Luna albums, this is the one that always stands out to me. It was the first one I owned, after hearing a song on some magazine sampler CD. The record is exceptionally well paced and quite diverse, while maintaining a dark, post-metal edge throughout. Something that always strikes me about this band is how their sound seems to deliver an atmosphere that matches really well with the Scandinavian landscape.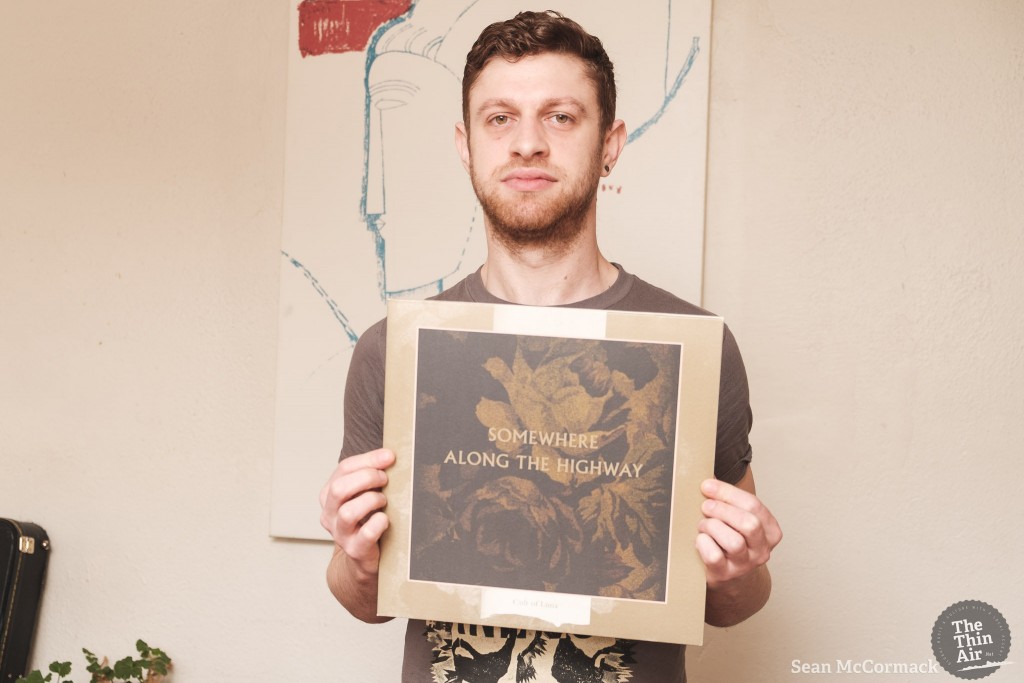 Rheia – Oathbreaker
After Eros|Anteros I was already sold on Oathbreaker big time, but they smashed it out the park with last year's Rheia. The combination of the first two songs '10:56′ and 'Second Son Of R' makes for one of the best songs in metal in recent times. The vocal performance at the end, always makes the hair stand up on the back of my neck. I had the pleasure of seeing them live a couple of months ago and they were impeccable. Restrained and beautiful, yet brutal and crushing in the next breath.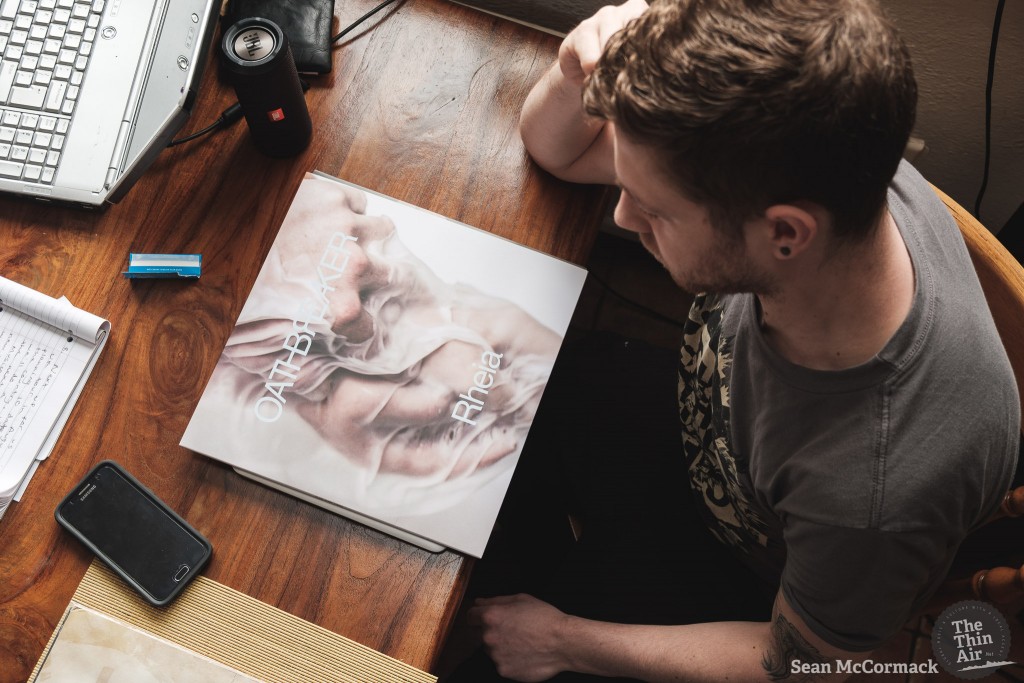 Jane Doe – Converge
I had to include Jane Doe on this list. It's just such an awesome piece of work. I actually came to it a bit late, but that didn't change how much of an impact it had on my musical taste over the years. The energy and vitriol on this record is palpable, it's a landmark release and for me really marks a point in time where my musical tastes evolved and expanded to appreciate harsher sounds.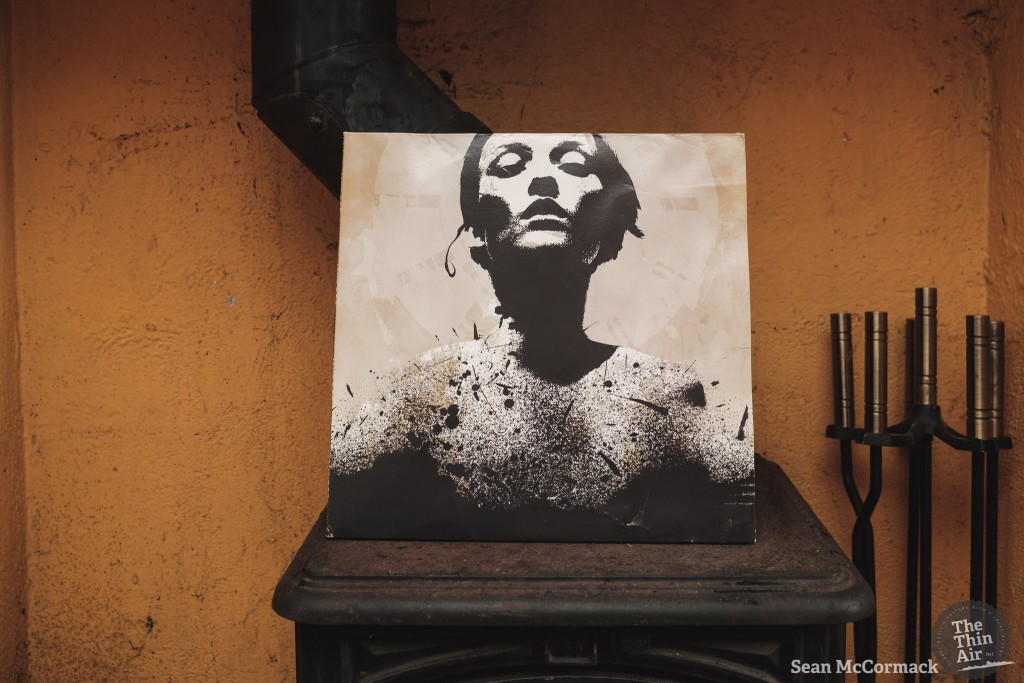 Ire Works – Dillinger Escape Plan
The second DEP album in my list, this record came directly after Miss Machine and probably didn't fulfill everyone's expectations. For me though it was the opposite, this was exactly what I wanted to hear from the band at that time. Mixing some of their heaviest work with ambient electronics and more melodic, emotive pieces, I think this was DEP at their peak for me. I also saw them tour this record and the Dublin show in '08 was one of the most intense and influential gigs I've ever attended.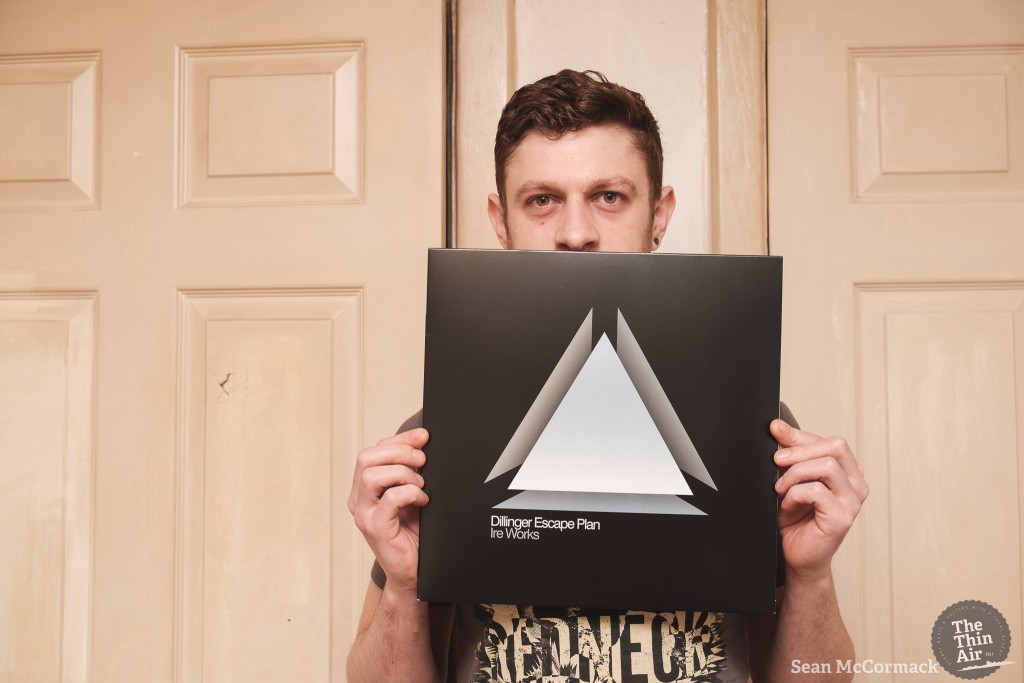 S/T – Daughters
I had zero knowledge of this band until after they had broken up (luckily they've recently reformed), but this album is fucking incredible. The unique guitar sound, frenetic drumming, grooving bass, droning/shouting vocals and huge production make this my most played record of the last three years. I can't emphasis enough how much I love this album. (Shoutout to Hell Songs too, cos that also kills) Do yourself a favour and go listen to this immediately. With any luck this bunch of lunatics will make it to Ireland in the next while…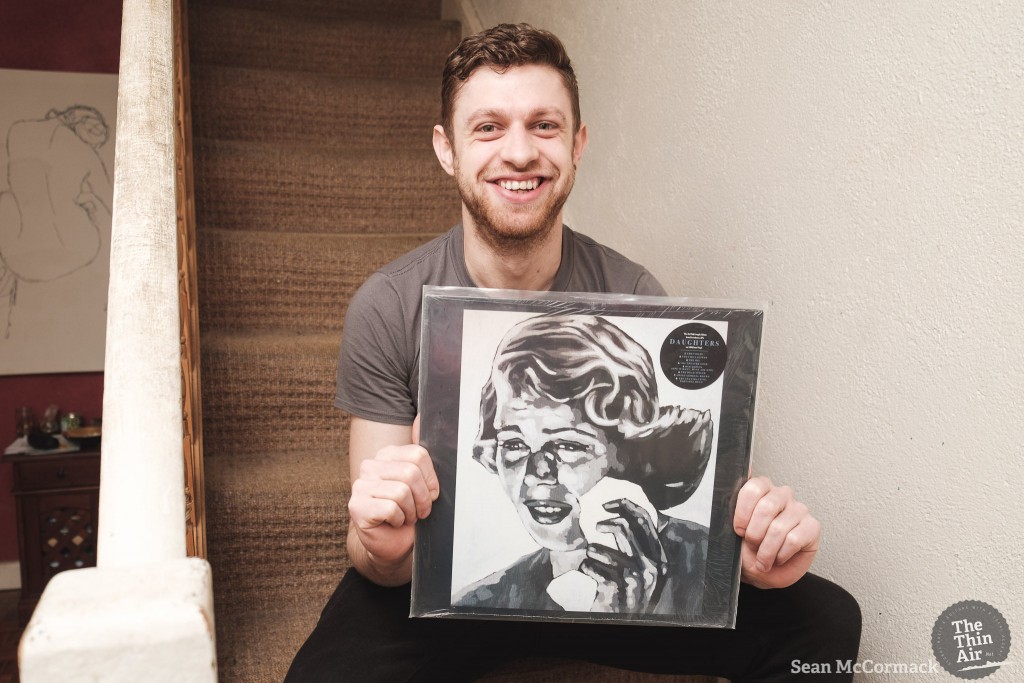 S/T – The Armed
It's remarkable to me that this record isn't more widely acclaimed. It's modern mathcore that rocks out hard and is performed with a swagger. There's so much groove going on here, as well as crazy timings, harsh noise and rakes of textures. It's off the hook. Reminds me a little of Ire Works era DEP, highly recommended for any fans of the rest of this list!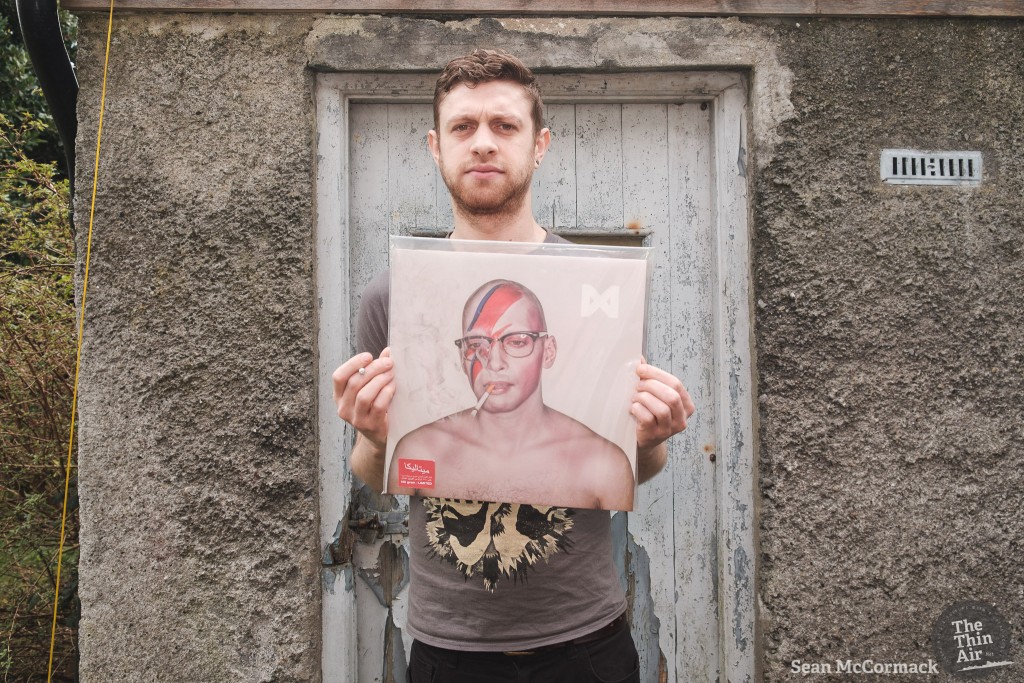 We Are The Way Forward – giveamanakick
My first job was working in an independent record store in Galway called Red Light Records and I had first seen GAMAK live a month or two before I started the job. They had blown me away. At 17 I didn't know there was music like this being made in Ireland, let alone in Limerick. So I was listening to it to death at the time and was absolutely delighted to find myself selling and promoting this record to people every day in my job. Out On A Limb Records really showed me what talent we had in this country and how valuable it was to support your local artists. And here I am, 12 years later, running a small record label and promotion company!