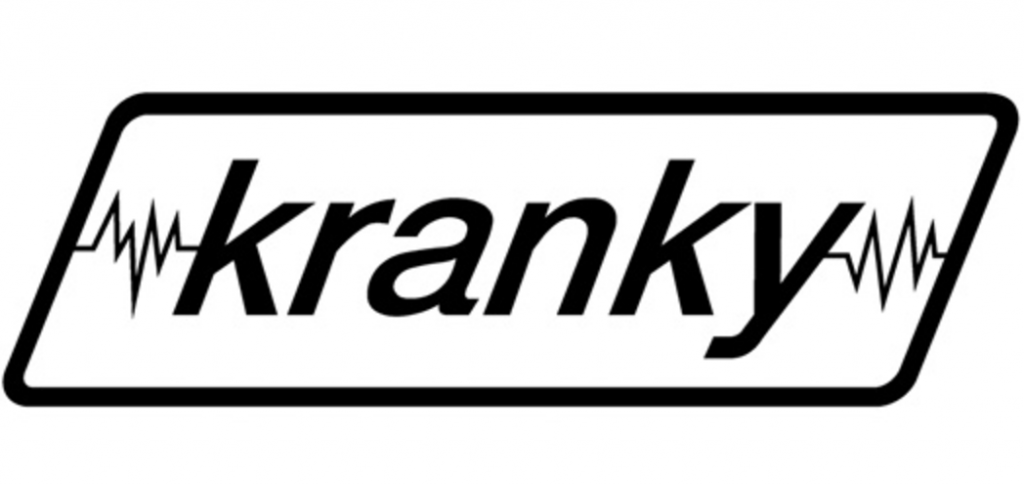 If you're aware of the existence of Kranky as a record label, then it's quite possible that your first introduction to the imprint was through Godspeed You! Black Emperor. The Canadian outfit's first two albums and 1999's Slow Riot For New Zero Kanada EP were pressed on CD and distributed by Kranky up until the release of 2002's 'Yanqui U.X.O.', while their LPs were handled by smaller Canadian label Constellation. This might be the extent of your knowledge of the label and while GY!BE are undoubtedly an incredible band, they only form part of the Kranky story, a tale that began in the early nineties and continues to the present day.
Kranky was founded in 1993 by label heads Joel Leoschke and Bruce Adams (who left the label in 2006). Both men had years of experience working in and around the music industry and at the time they were both working for the Chicago based distributor Cargo Music. They had been discussing setting up a label for some time and when a single by the relatively unknown band Labradford came to their attention they knew they wanted to release a record with this band. Kranky's debut release, catalogue no. Krank 001, was Labradford's Prazision album. It's a record that was to establish the Kranky template; long instrumental passages, swirling drones and hushed vocals slathered in reverb. It's an album that still holds up to this day and Labradford were to remain on the label until their hiatus in 2001, releasing five more full-length albums that refined their sound incrementally on each new release
If any group could be said to be standard bearers for the label in the late nineties and onwards, it would have to be Stars Of The Lid. A collaboration between Texan musicians Adam Wiltzie and Brian McBride, the group first release on the label was 1997's The Ballasted Orchestra, a double LP set of thick drones unspooling over eighty minutes of vinyl. The band would release four more albums on the label, most notably the 3xLP sets The Tired Sounds Of Stars Of The Lid from 2001 and 2007's And Their Refinement Of The Decline, two albums that set the standard for modern ambient music. Both men also released albums by multiple side projects on the label, the best known of which came from Wiltzie's band A Winged Victory For The Sullen. Wiltzie was also responsible for the sole album by The Dead Texan, who released their self-titled album in 2004, a piece of work that is definitely worth seeking out. McBride was less prolific in this time but I would highly recommend listening to his 2010 release The Effective Disconnect, a film soundtrack for the documentary The Vanishing of the Bees.
The artists signed by Kranky started to deviate from their early template by the late 2000's. Most notable of these deviations was Deerhunter, an indie rock band with Krautrock leanings from Atlanta, GA. The band sent the first half of what was to be their second album Cryptograms to Kranky in an attempt to get signed. Leoschke was unconvinced but when the band sent on the rest of the record he was won over. Kranky went on to release two EPs and the double album set Microcastle/Weird Era Cont. in 2008 before the band left for British label 4AD. Though their stay was brief the band's Kranky output still holds up as the most consistent run of their career. As an aside, Bradford Cox, Deerhunter's frontman, continued to release material on the label under the name Atlas Sound. 2009's Logos can be compared to any of his main band's releases in terms of quality.
If one artist was to sum up Kranky's contemporary output it is Grouper, Liz Harris' ambient folk project. Harris began by self-releasing material, putting out multiple albums independently before Kranky reissued 2011's AIA pairing, 'Dreams Loss' and Alien Observer. the latter of which ranks among her best. Her first album proper for the label was 2013's The Man Who Died In His Boat, which was swiftly followed by 2014's Ruins. Harris is preparing material for a new full-length release, one which will more than likely be issued by the label. She has also released a shoegaze/noise rock album on the label under the name Helen. 2015's The Original Faces is an album well worth checking out.
Kranky remains in rude health as a label to this day, with multiple artists active on the label. Steve Hauschildt has now released four albums of synth-driven kosmiche on the label, of which 2016's Strands is the most recent. Benoit Pioulard is another modern day staple of the label, having released six albums in his eleven years on Kranky. His 2016 release The Benoit Pioulard Listening Matter is well worth a listen. It would be remiss of me not to mention Loscil, the ambient project of Vancouver based musician Scott Morgan. Kranky have now released eight full-lengths by him, with 2006's Plume considered by many to be his best.
As with all label retrospectives it's impossible to cover every artist that the label has ever released and this occasion is no different. I've left out the likes of Tim Hecker, whose run of albums from 2006's Harmony In Ultraviolet to 2013's Virgins is possibly the most consistent in terms of quality from any artist who has ever been on Kranky. I've also left out label stalwarts Charalambides, who've released five albums of lo-fi psychedelia and drone since jumping over to Kranky from Slitbreeze, an equally well regarded cult record label, in 2002. What is for certain is that the Kranky name denotes a certain quality and that a listener approaching the label's lengthy catalogue at this point can pick from over two hundred titles and be assured that they'll be hearing something of genuine quality. Darren Keane
Stream Darren Keane's Kranky playlist via Spotify below