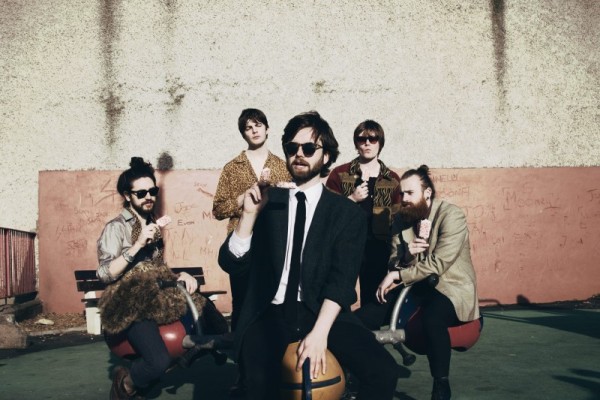 Dublin's Fontaines have shared their debut single 'Liberty Belle' with the world, set for release this Friday 26 May.
The track is as "Dublin" as it gets, with a snarky, heavily accented sensibility and a backdrop that will make fans of Is This It-era The Strokes very happy indeed. With equal measures of English 80s alt-rock lariness and post-punk playfulness, this is one of the most infectious Irish debuts we've heard this year, with a lo-fi nostalgic video to boot.
The group have a host of live experience under their belt already, having impressed crowds at last year's Hard Working Class Heroes and The Other Voices Trail as well as having supported the likes of The Lemon Twigs, Girl Band and Yak. 
On the B-Side of the 7″ is an equally boisterous, if more rock n' roll infused cut, 'Back To Russia'.
Fontaines will launch 'Liberty Belle' this Saturday 27 May at The Workman's Club, Dublin.
Tour Dates: 
Thur 25 May – Crane Lane Cork
Sat 27 May – Single Launch at The Workman's Club
Sat 27 May – Tower Records In-store- 2pm
Thu 1 June– The Roisin Dubh, Galway
Thu 15 June– Fierce Panda Club Fandango – The Finsbury, London N41BY