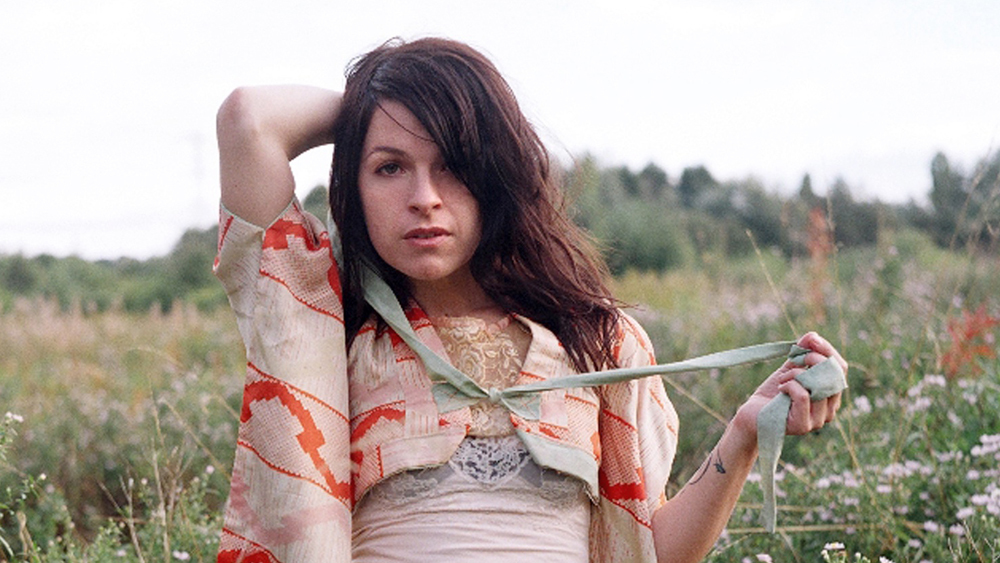 Ahead of her slot in Mitchelstown Cave as part of this year's Clonmel Junction Festival on Saturday, July 8, Californian singer-songwriter Jesca Hoop talks to Zara Hedderman about inspiration, collaboration and aesthetic as a form of fuel.
Go here for more info about the show
You're set to perform in a cave for your appearance at Clonmel Junction Festival. Will this be the most unusual stage surrounding that you will have performed in? Are you looking forward to perform in a cave?
Well, if this cave is as reverberant as others I have been in then yes, I am very much looking forward to it. It may prove to be the most unusual setting, we will have to wait and see.
For a brief period in your twenties, you called a woodland your home and subsequently became a certified wilderness survival guide. Do you feel that your connection to nature informs your music?
Certainly. There is no greater wealth of inspiration than found in the wild. I draw from it, I go into it to renew and I remain connected with always as I traverse man altered environs. Men say dog is man's best friend. I say trees are woman's best friend.


You have been living in Manchester for a number of years now, how do you feel that living in England instead of your native California has impacted upon your music? How influential is an artist's environment on their work?
I would imagine so, though I am sure that I can not distinguish just how it has affected me. After all, there are many factors that effect change in the creative process. With that said, I put big emphasis on environment as a place of nurturance and creative conductivity. Aesthetic is very important to me as a form of fuel.
Memories Are Now, your fourth solo album, was released earlier this year. It has been described as your most "complete and refined statement" and your "most endearing album", thus far. It has also garnered full marks from numerous publications. When your work gets such incredibly positive feedback are you even more motivated to continue to push yourself with the next catalog of songs or, do you feel an insurmountable level of pressure to match that standard?
Every time I start a song, I begin again. There is no pressure now that wasn't there before. The response to the work isn't necessarily a pure or accurate measure of the work. It is just a response and there are many factors that influence the response. It is essential at a certain point to shut out external voices and to pull severely into the task at hand. At the start, I must withhold any kind of judgement. For a spell, when the time is right I must be the only judge. At the blank page, I begin again, the humbling puzzle work, observing the doubts and putting those doubts to appropriate use, stepping through them with a deeper knowing that my process is reliable. If I stick at it, my efforts will carry me through to a song… resonant and ever closer to home.


You have collaborated with a plethora of incredible musicians throughout your career. How do you find the collaborative process in comparison to working exclusively on your own? Is there anyone that you would love to work with in the future?
Every collaboration has its strengths and the dynamic varies with each combination. I love sharing in the responsibility and the surprises that come when you let go of control. Control, however, is not always easy to release. I would be keen to create a choir with Agnes Obel, Warpaint, First Aid Kit, Sharon Van Etten and … wait for it… PJ Harvey…. why not.
Tom Waits acted as a mentor to you in the initial stages of your career. Would fostering a new act be something that you would like to do? If so, what guidance would you give them?
Remain always lovely and kind. Stick to a work ethic and a code of gratitude and kindness. Leave a happy trail as I'd say. Be a grafter and get smart. Do not waste time, money or man power. The days of the indulgent musician are over. There is no such thing as deserving and entitlements are a mean joke played on you. Let music as a service be your motivator and personal growth your point of comparison. Draw inspiration from others and be sure celebrate their successes.
Are you currently writing new songs or are you primarily focused on touring at the moment?
Yes, I am in a mix between writing and festivals… not an easy mix really but fun and writing definitely go hand in hand in my book. The trickiest bit is the recovery time required after festivals can eat into your writing time.
As someone with an in-depth knowledge of surviving the outdoors, have you any tips for festival goers this summer?
Drink water, avoid blisters by proper footwear and bring band aids incase form trumps functionality.