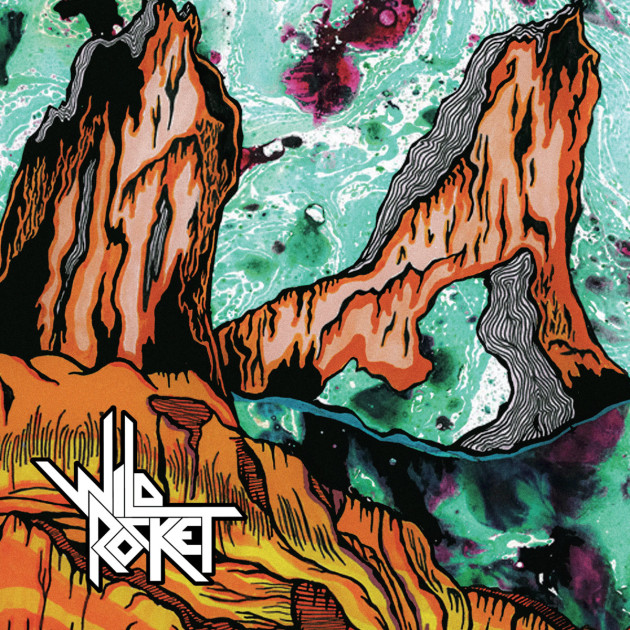 Following our stream of lead single 'The Future Echoes', we're delighted to exclusively premiere the fuzzed-out, low-end heft of Dublin quartet Wild Rocket's second LP, Dissociation Mechanics, released through the perennially reliable Irish independent Art for Blind on July 7.
Already respected for their distinctive amalgam of groove-strewn heavy psych, sludge and space rock after debut studio album Geomagnetic Hallucinations, they've seemingly a complete grasp of the art of kosmische repetition. Disassociation Mechanics is an even more fully-realised and beautifully produced iteration of the band's sound, with the album being recorded by Ireland's Deaf Brothers – also known for their work with No Spill Blood, Alarmist and Meltybrains?.
Unsurprisingly, given the monolithic sprawl of the album, it's led by frontman and bassist Moose, arguably Ireland's finest tonesmith, alongside guitarist, physicist & chemist Dr Niall O Claonadh, synth player & local punk legend Jon Kelly and Hands Up Who Wants to Die's Bres on drums.
Framed around the themes of deep sea & space, and the undulating cycles of depression and self-destruction of civilisations, it's suitably monolithic. Underpinned by the lack of faith in humanity to learn from mistakes and breaking these cycles, it instead opts for escaping to alternate dimensions instead of wasting time changing observed reality. Or, more bluntly, in the band's words: "it's all about getting through life with savage riffs".
Order Dissociation Mechanics via Bandcamp, and stream below:
Wild Rocket launch their new LP at Dublin's DBD Venue on July 14th, with support from Crowhammer and R.A.Z.O.R.