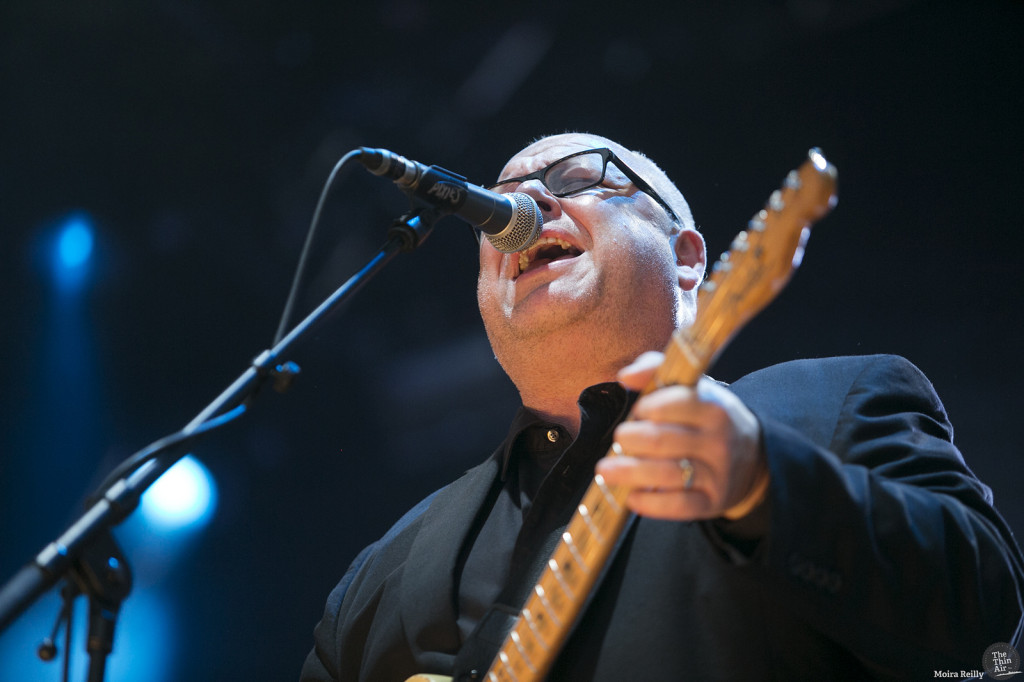 A Pixies gig always brings out a rather diverse range of fans be it those aging rockers, no doubt relishing in reliving their debauched college days, to those in their mid-thirties wearing reunion related Pixies shirts, and of course, the "kids" in their early twenties. And tonight is no different.
As the clouds gather overhead, it seems as though the light drizzle that has been teasing the crowd may well turn into a grumpier blast of hail, but for now it holds tight and come 8:45pm Pixies stroll on stage with Joey Santiago leading the way, followed swiftly by Black Francis, Paz Lenchantin and David Lovering.
As is the norm with a Pixies show there isn't a word murmured and they blast off their set with an extended instrumental introduction of 'Gouge Away' which sees the group seemingly taking time to take in not only their surroundings but also the beaming faces of those who are staring right back at them. As soon as Francis hits that initial growl from Doolittle's final track, it's clear that it has in no way diminished over the years and if anything it is getting more pronounced with age.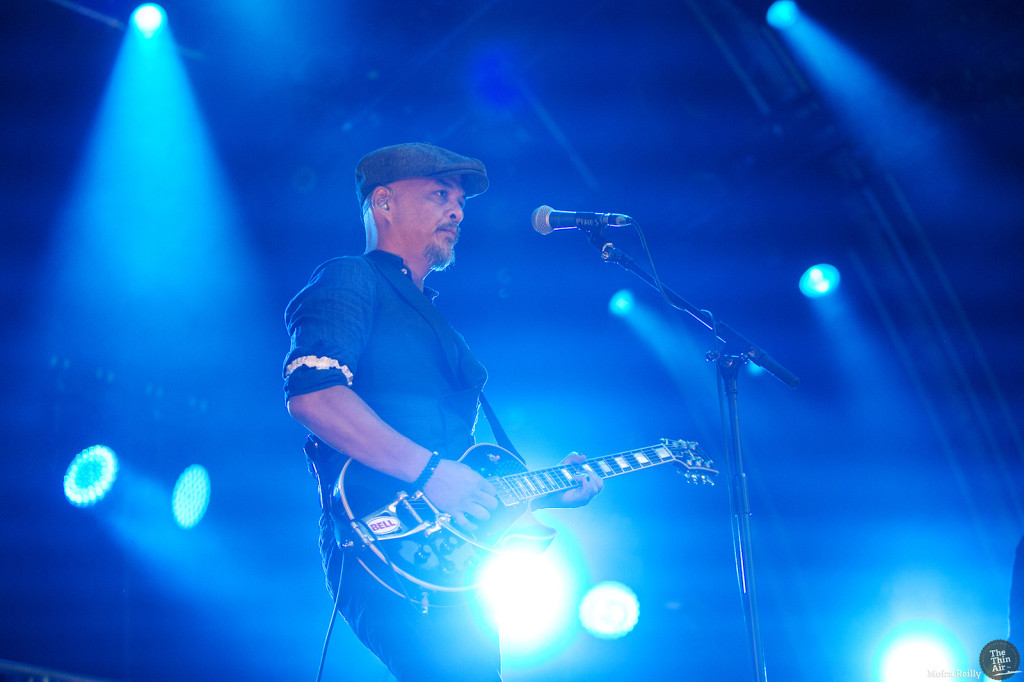 Within seconds the luscious opening bass lines of 'Debaser' ring out, something that catches quite a few punters out with it being dropped in so early on, and as before Francis' snarl comes to the fore, while following number 'Wave of Mutilation' sees the first mass sing-a-long of the evening.
Last year's Head Carrier sees The Buzzcocks-esque 'Talent' and the poppier 'Classic Masher' blend into what is an alarmingly strong opening segment, which includes 'Monkey Gone Heaven', 'U-Mass' and a raucous rendition of 'Tame'. There is a false sense of interaction for some as 'Hey' begins, while those in the frame of mind to mosh take advantage during the blisteringly punk speed of 'Broken Face', 'Isla De Encanta', 'Something Against You' and 'Planet of Sound'.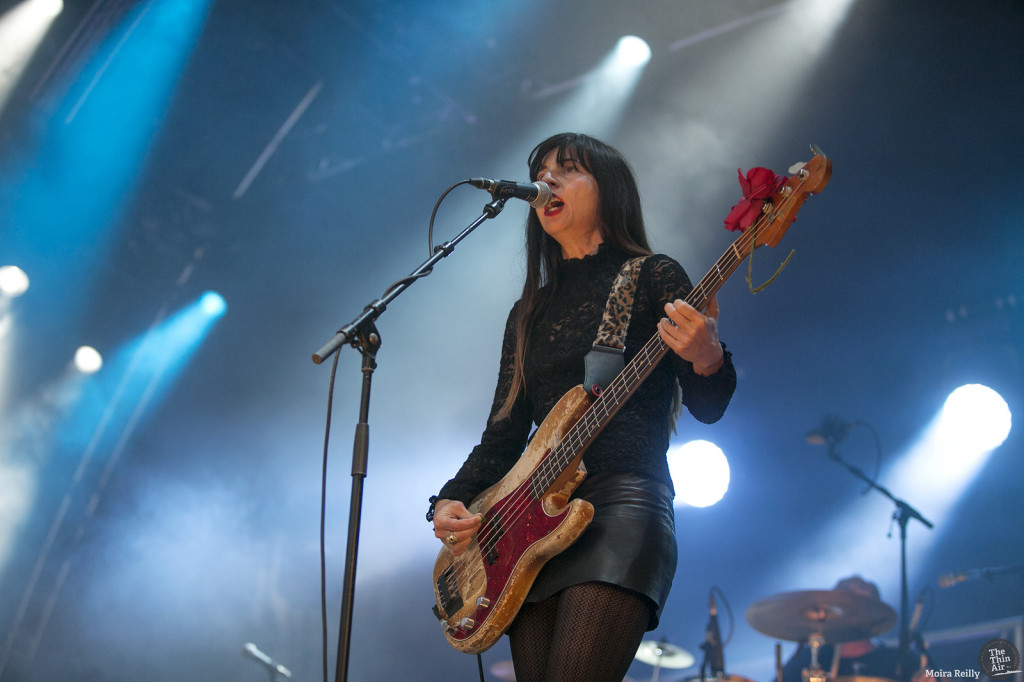 Francis then straps on the acoustic which leads to an ever-so-slightly less ear bruising bombardment, in the form of 'Where is My Mind', 'Vamos', 'Holiday Song' and 'Nimrod's Song'. Songs which although are less electrified are played with as much antagonism and passion as if they were fully amplified. Lovering then takes on the vocal duties during 'La La Love You', while the unmistakable intro of 'Here Comes Your Man' sees the whole place exude in blissful merriment.
They finish with a rendition of Neil Young's 'Winterlong', which allows Santiago to stretch his guitar chops to the fullest. Without actually leaving the stage, and all the while becoming lost behind a mass of white smoke, they rather fittingly bid adieu with 'Into The White', with Lenchantin leading the vocal charge before the exit as quietly as they entered the fray. 32 tracks over 90 minute punk rock fuelled minutes is all one could hope for of a Sunday evening. Conor Callanan
Photos by Moira Reilly