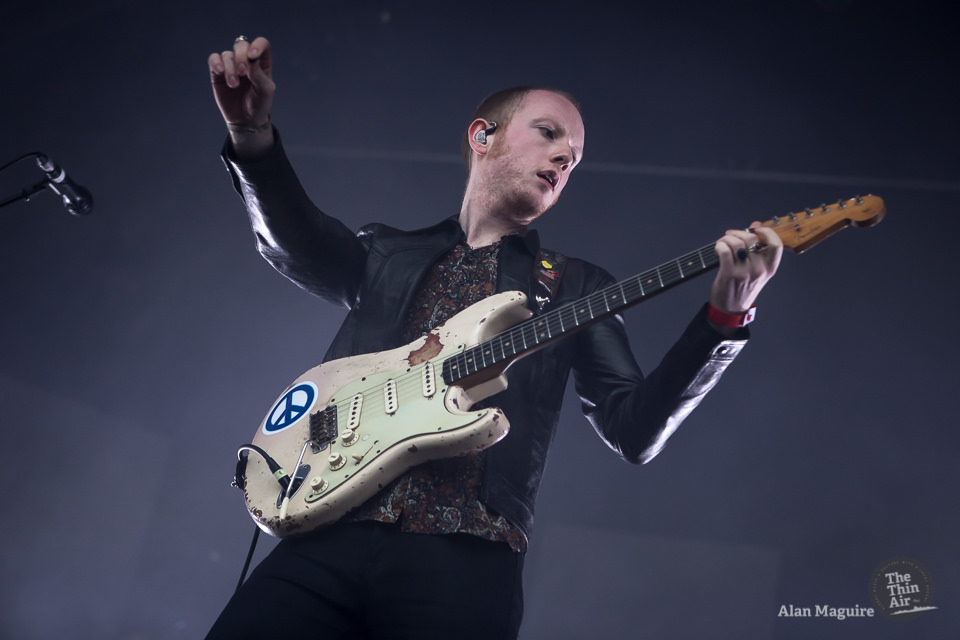 Making their last Irish appearance under the alias "Tudor Cinema club" in 2016, Northern Irish Two Door Cinema Club make their way to Trinity College in Dublin brandishing new material in the form of their latest album Gameshow, an eccentric stab at both new and old audiences that didn't quite hit the mark for either. As such, it comes as no surprise that there is a definite expectation in the air for the group to rely on their debut Tourist History rather than force feed the crowd their latest venture.
Starting off the night are support act Circa Waves, an indie-rock group hailing from Britain. Their set alternates between their debut and sophomore albums with some obvious dissonance due to the contrast in styles, but they manage to keep a portion of the crowd hyped for the main event. They finish their short set with hit song 'T-Shirt Weather' which garnishes the biggest response from the crowd, but it's joyous, summer-like effect is muted by the sudden 30 minute silence that follows.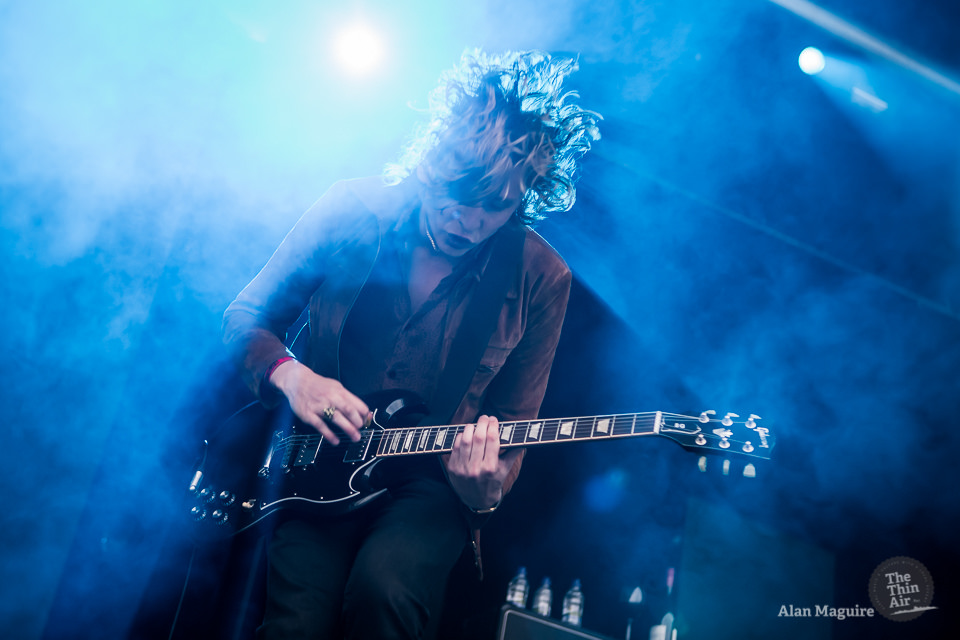 Two Door Cinema Club kick off with fan favourites from their debut. 'Cigarettes in the theatre', 'Undercover Martyn', 'Do you want it all' and 'This is the life' surge through the surprisingly young crowd, the guitar orientated sounds creating an upbeat and buoyant atmosphere. This atmosphere is maintained throughout most of the night, with the only plateaus occurring when newer songs 'Lavender' and 'Bad decisions' are played. Lead vocalist Alex Trimble adds some depth to the signature anthemic nature of songs such as 'Next Year' and 'Something good can work', adjusting his pitch and tone to set apart the live performances from what's on record. However, this improvisation seems to be counterproductive during 'Eat that up, it's good for you' when the climax of the song becomes much too gradual instead of being the explosive one that it needs to be. Sonically, the group perform brilliantly. The thumping drums, impeccable guitar, and precise vocals all lend to immersing the crowd in the atmosphere created by the songs themselves, ensuring that everyone is moving or swaying in one form or another.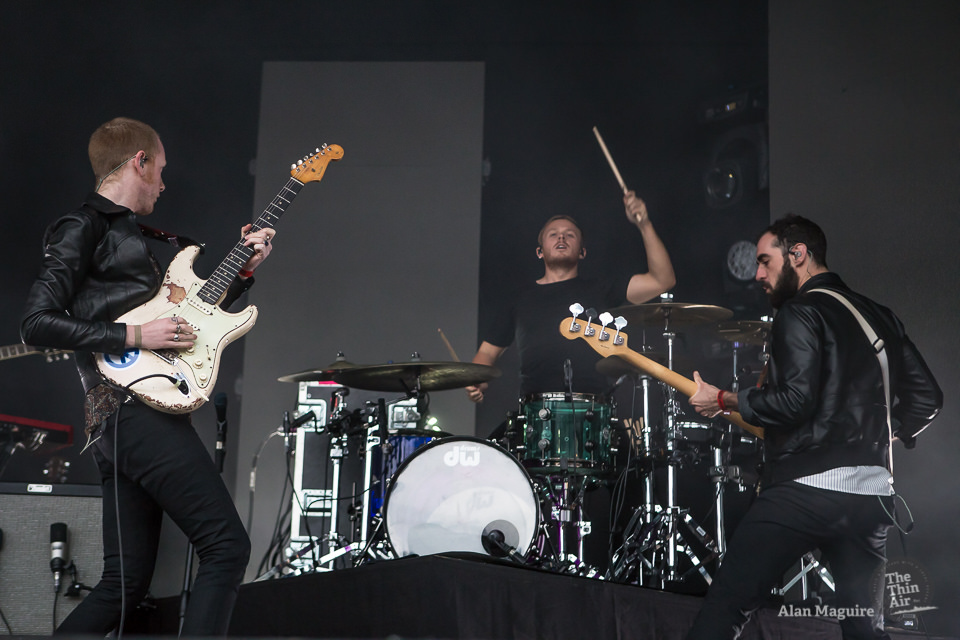 The majority of songs played are from debut album Tourist History and sophomore release Beacon, both sharing similar sonic themes. While it's good to see that they're aware of what the fans want to hear, it leads us to wonder about the viability of touring again before releasing another album. Earning a mere four spots on the setlist, it seems as though the band are relying on loyal fans and new ones to remain content with their first two ventures. However, all in all, the group put on a fantastic show for the crowd that surpasses the somewhat rickety extensions that sit atop the band's clearly infallible foundation. Mitchell Goudie
Photos by Alan Maguire