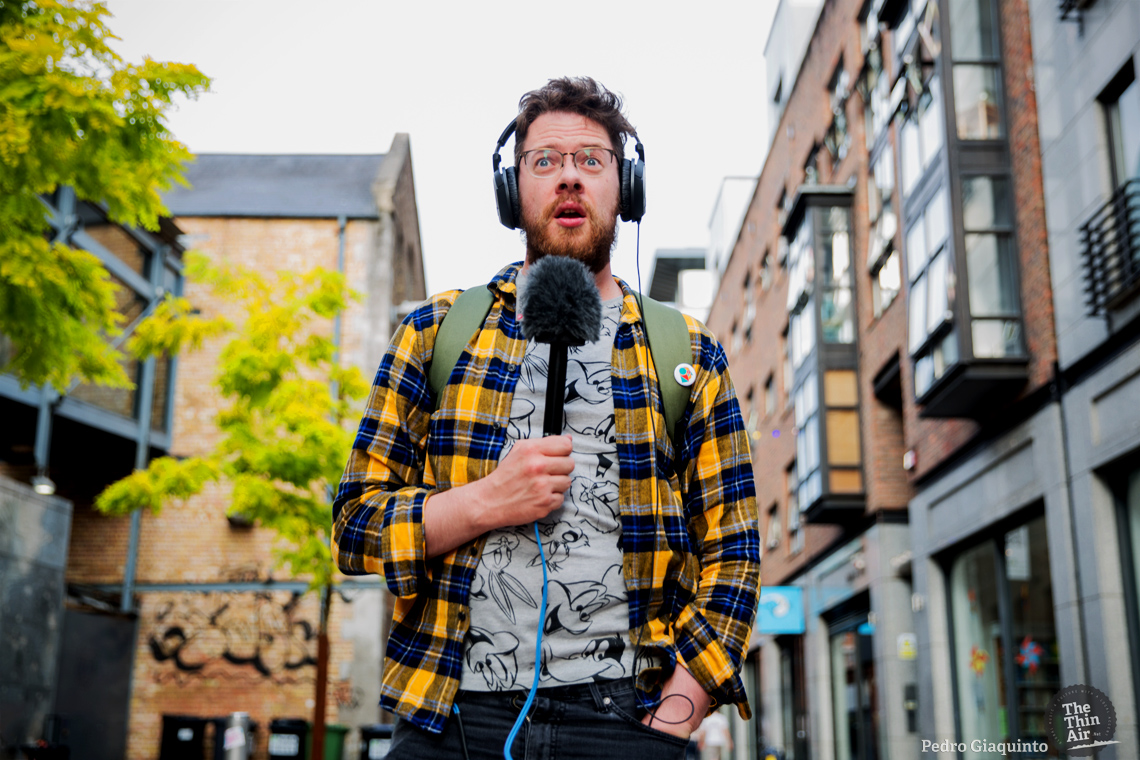 Almost unheard of as a medium five years ago, podcasting was once relegated to being one of those pesky default iPhone apps that you couldn't get rid of. However, thanks in part to massively popular shows like NPR's This American Life, whose podcast Serial in 2014 introduced a whole range of people to the audio form, the podcasting world has gone from a slightly unpopular alternative to listening to music on a morning commute, to shows like Welcome To Night Vale, or My Dad Wrote A Porno selling out multiple nights in Dublin.
This September, Irish podcasting network HeadStuff host the Dublin Podcasting Festival, showcasing Irish shows like Juvenelia, and the Alison Spittle Show, alongside international names like S-Town (from This American Life), Criminal, and Scroobius Pip's Distraction Pieces. The festival also promises workshops for any avid podcasting fans eager to give it a go and become the next John Hodgeman, or Ira Glass.
But when everyone and their mother has a podcast of their own, how do you break out from the mould and come up with something that people actually want to listen to? The trick with a good podcast is that it needs to have some bite, something from the get-go that makes the listener think, "yes, I will listen to two hours of this person discussing a film from the 80s that I saw once".
For example, I listen to a podcast about Batman: The Animated series (aptly titled, Batman: The Animated Podcast). Have I ever watched Batman the Animated Series? No. I am a Spiderman girl at heart but, somehow, its hosts make it so interesting that I can't help but want to listen to them go on a nostalgia trip about a show I admittedly only have a vague knowledge about. And I love it.
Of course, not all podcasts are that heavily niched. You have podcasts like 99% Invisible, or The Moth, that just offer you super interesting stories every week, about things you didn't even know you didn't know about, and often that you didn't know you wanted to know about. The important thing that ties these podcasts together is that their hosts are interesting, informative and enjoyable to listen to.
This is what Liam Geraghty hopes to offer with his new weekly podcast, Meet Your Maker, which is self-described as being about the "people behind the things we love". Each episode focuses on a different and compelling, narrative story about makers, creators, and composers of the cultural landscape.
Liam is no stranger to the podcasting world, having started the Comic Cast in 2008, which ran for six years, winning Best Independent Podcast twice at the Irish Web Awards, and being archived by the National Library of Ireland for its "cultural significance". The aim with a podcast isn't to be the best (though that can be a happy side effect), and in Liam's eyes, what makes podcast great is when they fill some sort of niche. "Sure, you're not going to get everyone to listen to it," he considers, but he reckons that if you're doing something right, "you're gonna get everyone interested in that topic to listen to it."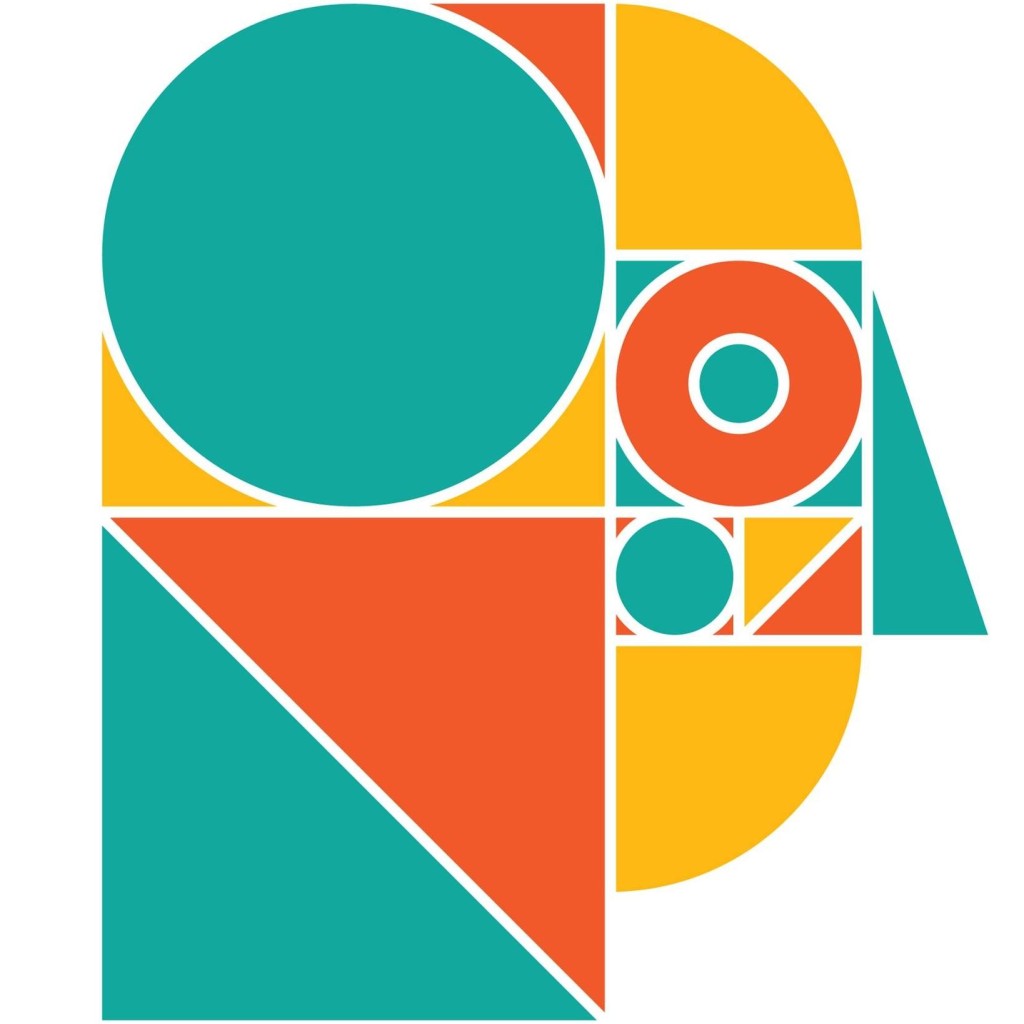 Liam has been working on Meet Your Maker for two years now, to make sure he was doing something right with it. He's "meticulous" when it comes to podcasting now, having worked on the Comic Cast and in radio for over a decade combined now, as well as listening to so many podcasts himself (over the course of the conversation we swap multiple favourites). He knows what works, and what doesn't work, complaining about low production value in podcasts ruining their potential. Meet Your Maker is a "passion project" for him, and that passion is seen in the careful editing of this show, with music commissioned from artist Breakmaster Cylinder (the brain behind the music of Reply All, one of Liam's favourite podcasts), and sound by Vinny McCreith, formerly of Irish math rock trio Adebisi Shank, and a friend of Liam's. One thing that really stands out – quite literally – about the show is the brightly coloured and modernist logo, designed by the Cork based artists The Project Twins AKA James and Michael Fitzgerald. Liam considers the marketing side "really important" and notes the fact that "people have been really drawn" to the logo as they scroll through their podcast app. Reaching into his bag, he hands me a small bundle of stickers and badges of the logo, admitting he loves giving them to people, which is fair because it is a damn fine logo, and one to be proud of.
Wary of purely informative podcasts, Geraghty, who is currently a reporter for The Business on RTÉ Radio 1 every Saturday morning, wants to ensure an element of storytelling in his work. "I prefer it", he explains, bluntly admitting that those podcasts that just seek to regurgitate a Wikipedia article "really bores" him, and he thinks it "bores anyone listening to it." He's inspired by the works of NPR, and This American Life, the monoliths of the podcasting world in terms of structure and performance, whose formats have put them in a position where they "can do anything they want". That's something Liam has tried to do here, because with Meet Your Maker, he doesn't want any limitations. "I was trying to come up with a concept where I could kind of do anything" he says, allowing the only real limit to be something in the realm of creativity, which Liam explains gives him the scope to talk to anyone, "whether it's someone who's an architect or a board game designer."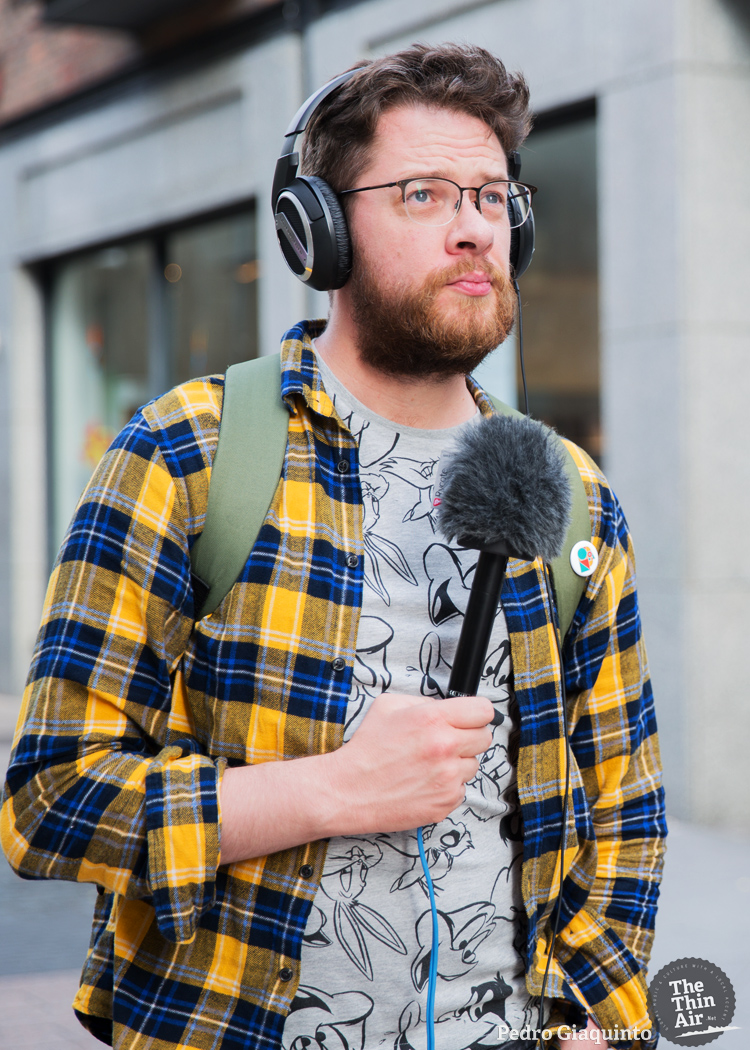 You can see this commitment to variety in the first three episodes now available of Meet Your Maker, the first of which covers the story behind 'Garfield Minus Garfield', a comic strip that went viral after it removed the lasagne loving feline from Jim Davis' beloved comic, turning the comic into darkly funny strips about a lonely man named John. The second episode then goes on a completely different direction, with Liam taking on a road trip with composer Steve Lynch to meet a harmonium repairing priest in the west. Liam doesn't seek out episode topics, but just kind of gathers topics that he stumbles upon, like some sort of podcasting magpie. "There's no way to go find topics, you just have to be consciously on the lookout for stuff." He admits he can't even remember how 'Garfield Minus Garfield' came on his radar "at all", but reckons it was probably due in part to his involvement in the comics and illustration scene in Ireland, and the Comic Cast. The harmonium-fixing priest however, was because Steve Lynch rang him up and asked if he'd be interested in coming along. This is what excites Liam: people approaching the podcast with ideas he wouldn't be able to find otherwise and unveiling the obscurity of creation. Those are the makers he'd like to meet.
'Garfield Minus Garfield' was the brainchild of an Irish man, Dan Walsh, and the second and third episodes also have Irish elements, which raises an obvious question: does the podcast only focus on Irish creators? Liam was expecting this question, he says. "It's something I love to talk to about, the Irish side of things. I see no need for a podcast to be." He's quick to stress that he does not want to allow himself to limit his scope to Irish related topics. He worries about the possibility of localising oneself too much, and alienating potential audience members from further afield. The first episodes are about Irish people, but at the heart of it, are stories that really had nothing to do with Ireland, just happened to be set there. The happy accident of his first episode sponsor – an Irish company specialising in tinnitus care – actually having a larger clientship in the US, meaning that the advert was in dollars, also allowed Liam to be able to showcase his podcast as widely accessible as possible. Sponsorship is massive in the podcasting world – anyone who listens to them regularly could probably tell you all the features and benefits of web-siting host SquareSpace, so to have an element of the show open to a wider audience than this island made him "really happy".
When Liam entered the universe of podcasting, back in the early days, the production was ramshackle and the definition of amateur; recorded over an ironing board and using a minidisc to record. This quickly ramped up from sneaking into a community radio station to use actual equipment to RTE approaching Liam to produce reports on Radio 1. Where Meet Your Maker will take him is hard to say – it is early days – but having met this maker, it's clear to see that this podcast is off to a solid start. It's a show of happy accidents, and of celebrating the creative in people, but then at the heart of it, it's about someone who really, really just loves a good podcast. Aoife O'Donoghue
Photos by Pedro Giaquinto
Delve into Meet Your Maker here
Dublin Podcast Festival runs from September 19-29