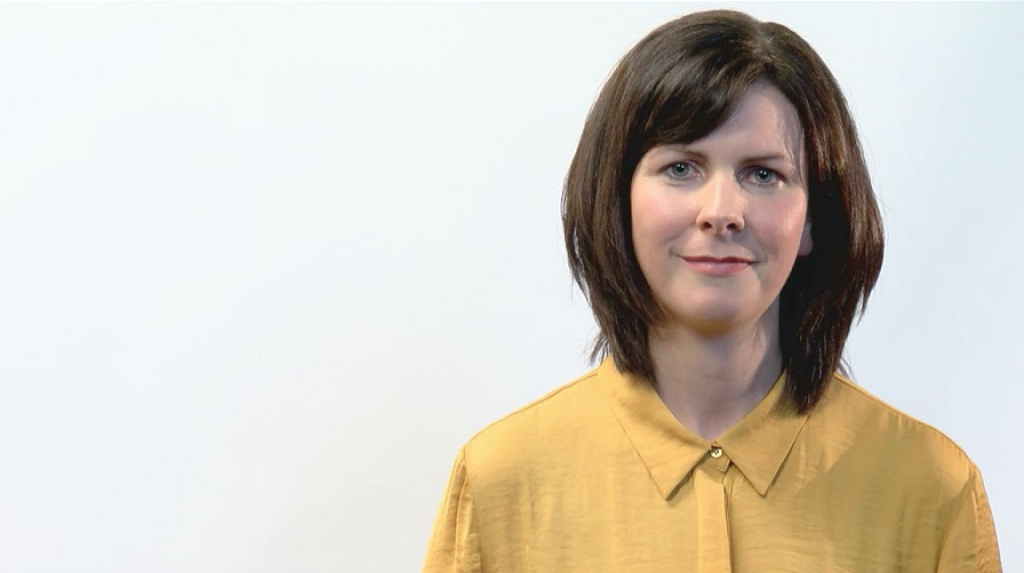 Can we teach Samuel Beckett, or is the process more about simply exposing people to The Nobel Prize-winning author and letting his words work their magic on the individual in highly personal ways?
This is the main theme of the introductory talk in the Town Hall at the Happy Days Enniskillen International Beckett Festival by Dr. Kathryn White, Lecturer in English in the School of Arts and Humanities at Ulster University.
Yes, Beckett is back in Enniskillen after a gap year in 2016, during which the festival successfully upped sticks to Paris.
Sagely rebranded as part of the brand spanking new Arts Over Borders: In The Northern Literary Lands, an eleven-county bio-festival that celebrates select Irish writers, past and present, their connection with landscape, and their legacy, not least within the growing culture of the 'festivalising' of writers. Happy Days… is back with a bang.
In a time when borders and language are politically prickly subjects, Arts Over Borders: In The Northern Literary Lands is a timely reminder of the social and cultural ties that bind us, rather than divide us.
So too, White's talk underlines the universal language of Beckett's prose and the profound empathy for the human condition contained therein. At the same time, she eloquently dispels the not uncommonly held notion of Beckett as somehow difficult, overly cerebral and impenetrable.
In an era of 24-hour salacious news and gratuitous imagery, to which we are increasingly desensitised, Beckett has, White remarks, "the capacity still to shock, to provoke a reaction from an audience."
People are drawn to Beckett's work and repelled by it for the same reason, she posits, "because it is so real."
In a sweeping talk that touches upon almost every facet of Beckett's work, his novels and comedic writing, his gradual move towards minimalism – where bodies are reduced to body parts – his haunting portraits of loss, decay and madness, the acute political/humanitarian observation that was 1982's Catastrophe, White reiterates Beckett's universalism.
In her introductory talk at Happy Days…2015, actress Lisa Dwan – that most compelling of contemporary Beckett interpreters – said, "I think we're ready for Beckett." That Waiting for Godot has been added to the N.I. GCSE curriculum, and that White herself is teaching a twelve-week Beckett module at Ulster University Ulster, support Dwan's notion that Beckett is more relevant than ever.
Beckett's enduring appeal and significance, White says, lies not only in the humanity and honesty of his writing, but in the enduring capacity of his work to question what exactly constitutes a novel, and what constitutes a play. "We use Beckett," White emphasises to her Ulster University students, "to think about the effects of a play."
Concretely, White says, Becket is a pathway.
"Beckett's work becomes itself a pedagogical tool to teach us about other writers, other subjects, other ideas," says White. "If you study Beckett you'll have to think about Shakespeare, Proust and Joyce, you'll be introduced to Dante, to philosophy, to music, you have to think about the Bible, theology, psychoanalysis, art…"
Whether or not the reader chooses to travel far down these multiple pathways, the universal appeal of Beckett's characters lies in their inner strength, their ability to endure. "Beckett was amazed, I think," White offers, "at our human capacity at finding ways of coping."
Beckett's writing, above all else, emphasises that capacity, and as such, even in its darkest moments, remains peculiarly inspiring.
In addition, White says, Beckett is perfect for teaching because his work encourages independent critical thinking.
"His work is open to that kind of interpretation. In the era in which we live that celebrates celebrity, Beckett focuses on the marginalised, the aged, the sick or the dying, the bereaved, the victimised, the isolated and the lonely."
White's driving force as 'teacher' of Beckett, much like the ethos of the Happy Days Enniskillen International Beckett Festival, is to make Beckett's work accessible, and to challenge the misconceptions that surround his work.
"At the heart," White says, "it's about what it is to be human, how it is to be alive." Ian Patterson