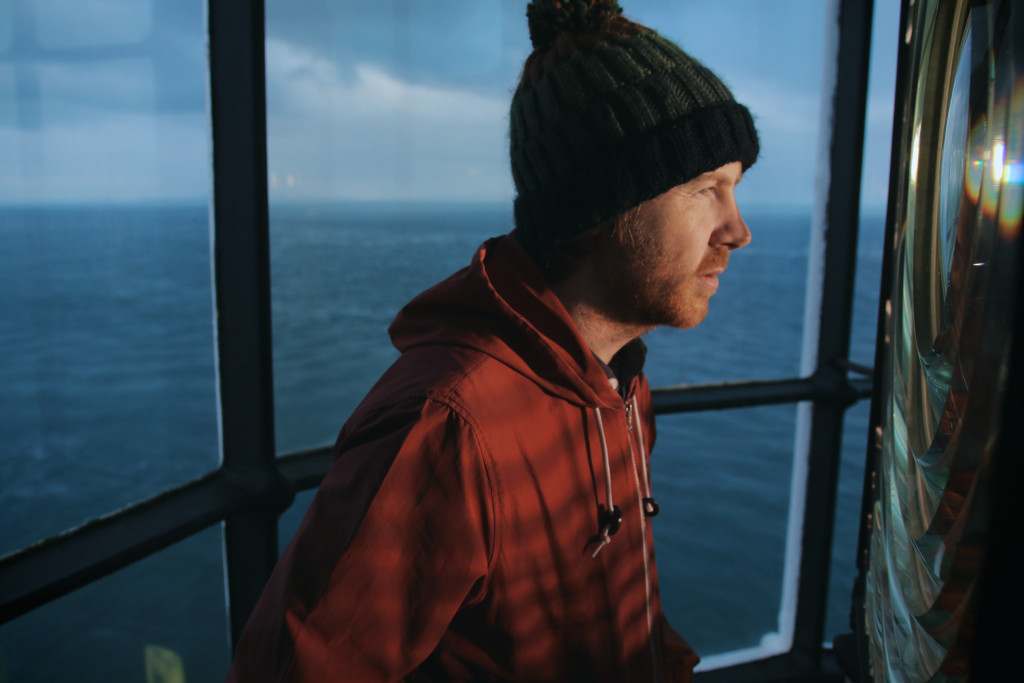 The highly-anticipated follow-up to last year's Steve Albini-produced This Is Nowhere, Let Your Weirdness Carry You Home by Malojian was partly recorded in a lighthouse off the coast of Northern Ireland.
Speaking of the release, the band's main man Stephen Scullion said, "A few months ago the British Film Institute and Northern Ireland screen contacted me to see if I'd be interested in playing a gig at a coastal location, with coastal-themed visuals from their archive to be used as a backdrop. This sounded very cool to me and the more I thought about it, I began to get really into the idea of recording some new material to go alongside it. So… I started recording demos at home with the intention of taking them to a proper studio at some stage and turning them into an album. Low and behold, like an ugly duckling, they grew and took on a life of their own and have led me on my most incredible musical journey to date."
That journey – which will culminate on October 6 with the release of the album via Rollercoaster Records – has seen Scullion team up with some of his favourite musicians including Joey Waronker (Beck; R.E.M.; Atoms For Peace) on drums Gerry Love (Teenage Fanclub), on bass and Jon Thorne on (Yorkston, Thorne & Khan; Lamb) on double bass.
Evoking the likes of Beatles circa '67 and Gruff Rhys of Super Furry Animals' solo work, new single 'Ambulance Song' is a breezy, psych-dappled effort that blends the likes of strings, subtle, march-like beats and harmonica, and betrays Scullion's knack for crafting sublime harmony-driven folk-pop. Sealing the deal, Colm Laverty's wonderful visual accompaniment – one of the album's 11 audio-visual collaborations presented in association with NI Screen & the BFI – weaves beautiful archive material with performance footage and kaleidoscopic effects.
Have a first look at the video and check out Malojian's forthcoming tour dates below.
September 15: Grimes' – Waterford
September 16: Portico, Portaferry, UK
October 19: The Strand, Belfast
November 27: BAG, Ballymore
November 28: Campbell's, Galway
November 29: The Washerwoman, Ballina
November 30: Kennys, Lahinch
December 1: Coughlan's, Cork
December 9: The Set Theatre, Kilkenny