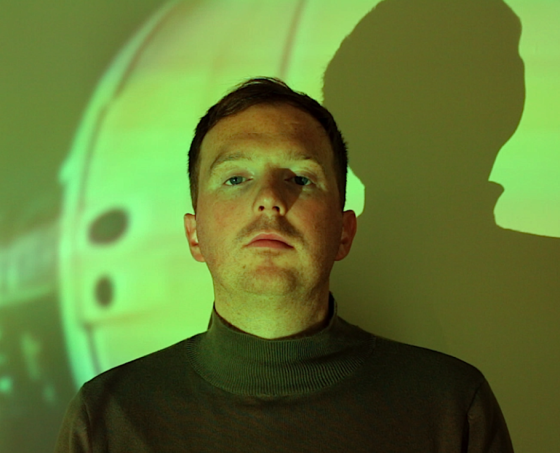 Eoin Dolan's music has always been characterised by its appreciation of the simple, finer things that we capture in moments and hold onto for years. Be that reminiscence of a holiday ('Spain'), the rustic technicolour imagery of a seaside casino (Placid Ocean) or the woozy glue of a lost romance ('Heavenly Possessed'), the tempered psych-folk backdrops have always fit beautifully with the Galwegian's storytelling.
Next week, Dolan will release his second full length album, UBIQUE, via Galway's Citóg Records the singles from which have indicated a sharper turn into the psych pop "revival" stylings championed by the likes of Devendra Banhart and O Emperor. 'It Is Good That We Dream' follows 'Good Human Being?' and features the jangled lead guitar of Conor Deasy (Tomorrows, Biggles Flys Again). A sci-fi pop number that "pays reverence to the writings of Philip K Dick", it bodes well for the rest of the album and shows us an artist becoming ever more comfortable in their own skin and in the music they want to make. It also comes paired with a suitably 60s influenced video courtesy of one Dave Boland (New Pope). What's not to like?
UBIQUE will be launched on September 3 in Áras Eanna on Inis Oírr as part of An Áit Eile's touring Notions festival. From the October 6 – 16 Dolan will be embarking on a mini-tour of Iceland.