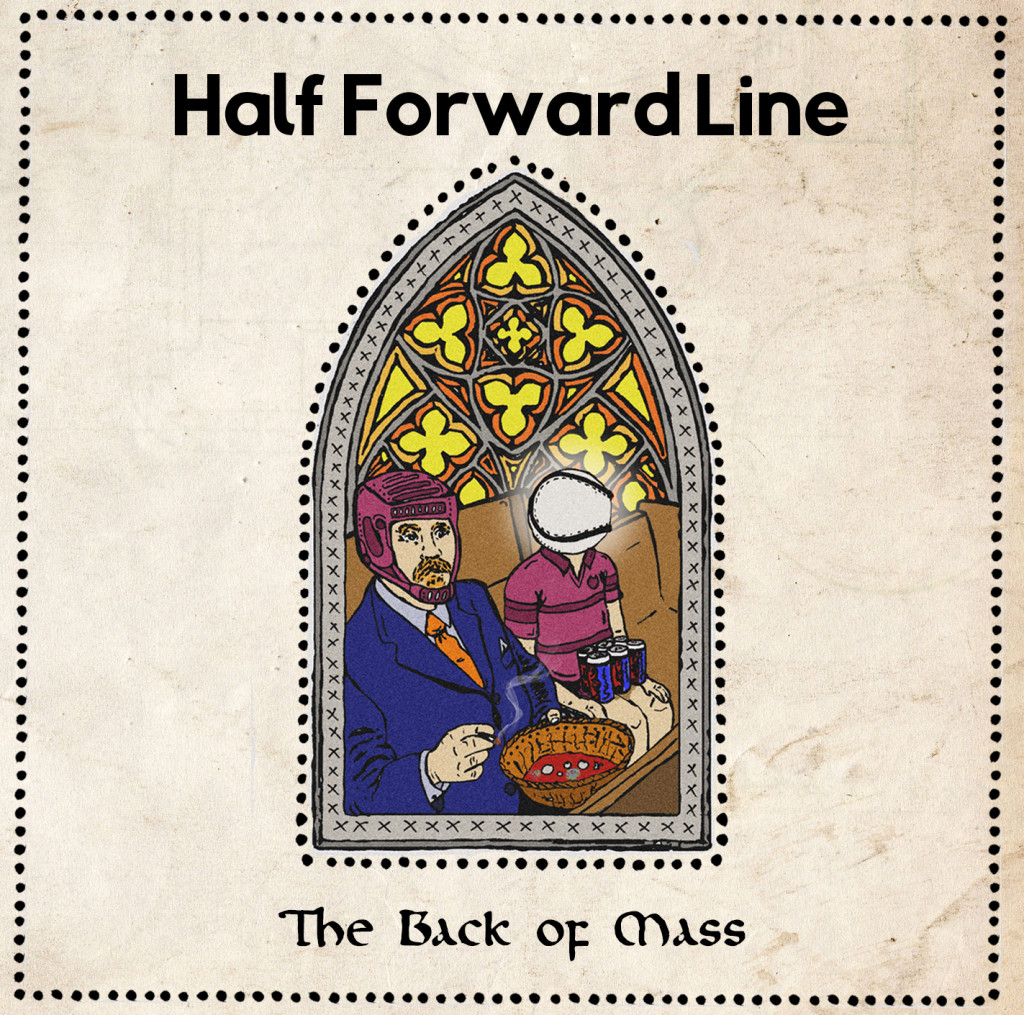 Just yesterday, we had the distinct pleasure of premiering the video for 'Column A, Column B' by Galway supergroup-of-sorts (actually, not of-sorts, of-actuality) Half Forward Line.
Featuring So Cow's Brian Kelly on guitar and vocals, Oh Boland's Niall Murphy and bass, and regular TTA photographer Cíarán Ó Maoláin on drums, the band's brand new debut album, The Back of Mass, is a thing of rather brilliance, effortlessly distilling the varyingly-shaded starry-eyed, fuzzed-out, limb-flailing panache of their component parts and projects, commingling into a twelve-track salvo of soul-enhancing, real-life-confronting, impossibly-earworming garage rock. And sure, are you at all surprised? These guys haven't spent huge chunks of their collective life thus far to let you down when it matters most. The next time you've some English visitors over and they ask, "Hey, what's the new Irish sound?" simply play them this and 'The Rocker' by Thin Lizzy, then head out and engage with the world outside.
Recorded by Ciaran O'Maolain and mastered by Mark Chester of Ginnels, No Monster Club and Autre Monde – and featuring artwork from Loreana Rushe – The Back of Mass is out today on cassette from Rusted Rail and CD by Jigsaw Records in Seattle. Stream it full below now.
The Back of Mass is released at Galway's Blue Note tonight (Friday, October 27) from 6-8pm.