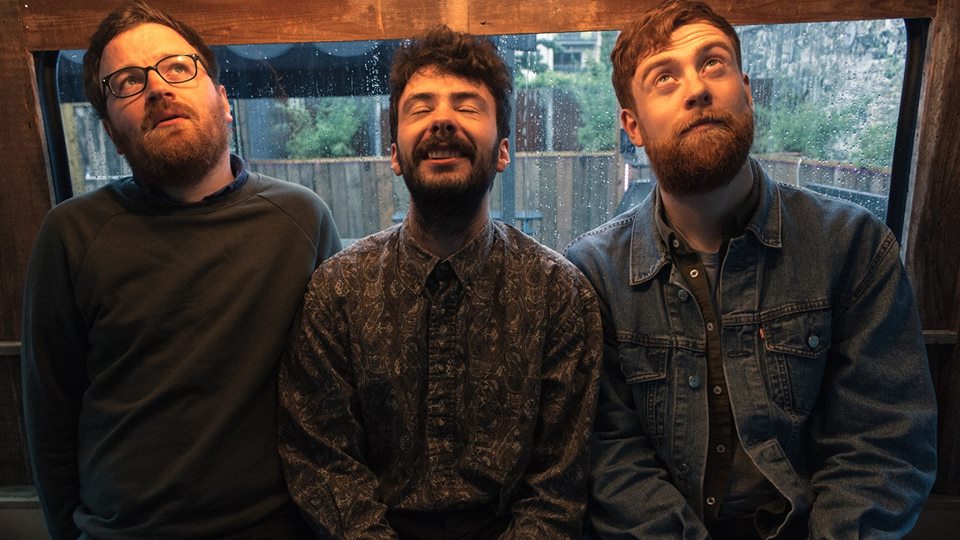 Galway super-group of sorts Half Forward Line are set to release their debut album The Back of Mass tomorrow. Before we premiere it on this here website though, the band have been kind enough to share a video for 'Column A, Column B'. The trio, comprised of So Cow's Brian Kelly on guitar and vocals, Oh Boland's Niall Murphy and bass, and regular TTA photographer Cíarán Ó Maoláin behind the drums, have been doing some wonderful damage on the live circuit these past few months and also unveiled one of the sweetest love songs to come out of the West in quite some time in the form of 'Everyone Else (Can Fuck Off)'
Filmed late at night in Galway by Keef Wallace of Rusted Rail records featuring Brian Kelly dancing like Ireland's answer to Drake, this is a tantalising teaser if ever there was one.
The band will launch the album in the inimitable Blue Note in Galway tomorrow night.