Features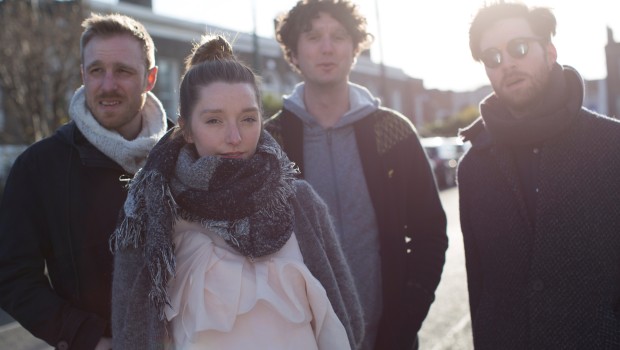 Published on October 18th, 2017 | by Brian Coney
0
Interview: Come On Live Long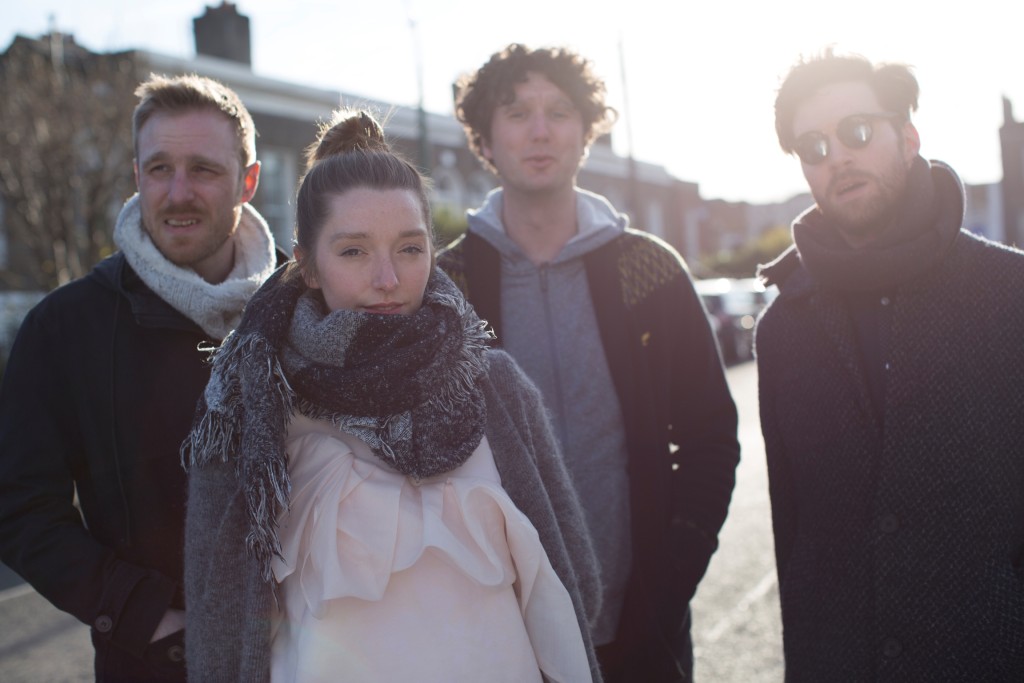 Ahead of playing the final RHA Hennessy Lost Friday on the year on Friday night, we talk to Louise Gaffney from Dublin indie/alternative-pop maestros Come On Live Long about progression, perfectionism, influence and the importance of enjoying the moment.
Go here for more info about the show.
Hi, Louise. Your second album, In The Still, was released back in May. It's right up there with the best Irish albums of the year. How was the songwriting process for this one?
The songwriting process for In The Still was a little different to how it had been for the previous record. The band spent a bit of time geographically apart but still producing a lot of music. We sort of gathered all of this material and brought it together over a few weekends spent in a room in the West and we tied it all together that way. It was a longer and more drawn out process but it definitely added something to the way we write and it gives it a different sound for sure. All of the ideas were a lot more complete or more formed before we started to try to jam them so it came together in a really satisfying way when we did. I think this surprised us a lot, that it felt really great when things just clicked instead of fighting with ideas that maybe weren't going to work, we had ideas that had real potential because we had only been sharing our stronger work with each other while we were apart.
Released four years on from your debut, the album marked by some real tonal and textural progression. Did you spend a lot of time working on getting things right in the studio?
We did. The album was recorded and re-recorded in numerous studios over the four years. If something didn't feel right or we felt we didn't quite get it right we recorded it again. Ken, our bassist was our producer on this one too and a huge amount of energy went into getting that tone and texture just right. There's an attention to detail on this one that really pushed us to consider every element. It was a real lesson in using your ears. There's a real range on this record from moments where less was more on minimal tracks like 'Little Hedgehog' and then really going to town on filling a track with texture and rhythm which I think can be best heard on 'Why Don't You'.
A whole range of additional musicians were on board for the recording. How do you feel that lends to the overall tone of the album?
I think there were moments on the album that completely came alive by the addition of real strings and brass. There is something magic about these bits because we score them in midi instruments and then we get hear them unfold in beautiful layers as we slowly replaced it with the real thing. It's really exciting actually. Its probably best heard on 'Trough'. There are layers of strings, viola, cello, brass instruments, accordion – so many real people that it sounds like its actually breathing. So we have many many people to thank for those magic bits. There is also a gorgeous found organ on there somewhere that we consider a member of the band at this stage.
As a single, I feel the title track really captures the general feeling threaded throughout the album. But what are the main themes tackled across the release?
That's a tougher question. Thematically its hard to say if there is one common thread that ties it together. It becomes more of a feeling I think. Individually the songs tackle lots of ideas. The lyrics do actually speak to the ideas behind each individual track but I think it's the texture and tone that carries through the record that gives it an overall feeling and consistency. There are tracks like 'In The Still' and 'Sum of Its Parts' which seem pretty confessional and direct, and then there's 'Peak' and 'Trough', two sister pieces which are kind of sad but beautiful pieces were that are really atmospheric and a little bit more abstracted maybe. Those are the ones that always resonate with me in terms of the feel of the album.

Do you think any musical influence made a clear imprint on the album, or is this something you weren't conscious of when assembling the songs and trying to capture them in the studio?
It could be that many musically influences made an imprint on the album. I suppose with four people making music over four years there is any amount of influences gone into it but its very hard to single out one. That's the beauty of being in a band and making music together, everyone brings their own set of influences to the table and it all gets mixed up, and hopefully what we come out with is something very unique!
You play the RHA's Hennessy Lost Friday this week. Without giving too much away, what can we expect from the night?
It's our first gig for a little while so I think people can expect to see us really enjoying playing! We will definitely be covering most of the album material and some of our favourite older tunes too.
As a live proposition, you have very few rivals on the home stage. What has it been like performing material from the album over the last few months? Is there a real sense of reward there?

There is definitely always a sense of reward from performing an album for a live audience. Launch nights are always special because it's when you can actually say an album is done and really start to enjoy the feedback you're getting on it. Releasing things online and in stores is great but actually playing the parts live for real live bodies in a room, that's an entirely different type of buzz. It's a really fun thing to take your album and figure out how to master all of the parts live. It gets pretty complex so there is a nerdy satisfaction in pulling that off too. It's the most fulfilling part, the hard work paying off I guess.
All bands are motivated in different ways. Come On Live Long has always struck me as a very ambitious project. Do you have an end goal as such or is that side of things always out of mind?
We never started with a goal in mind. It was all very natural and sort of just grew as we did. It is somewhat out of mind unless there is an album being made. Then the goal is always the finish line with that. I guess it's kind of cyclical. We go around in circles haha!

You've always run in great musical circles here at home. Which Irish music have you been enjoying this year so far?
We do have a great musical circle here. There's a load of really talented people running around: Sal and Emma of Loah and Fehdah have worked with Ken on their EP's out in his studio so there's a good little circle happening there. Other people we've been listening to would be Somadrone, Kojaque, Ye Vagabonds. Soft Boy records and Dublin Digital Radio are doing a great job of promoting the Irish scene too.
Finally, looking before Friday, what are your plans for the band for the remainder of 2017 and looking forward to 2018?
The plan right now is to keep enjoying playing live for a little while and then we shall hide ourselves in a room again with our gear and see what happens!