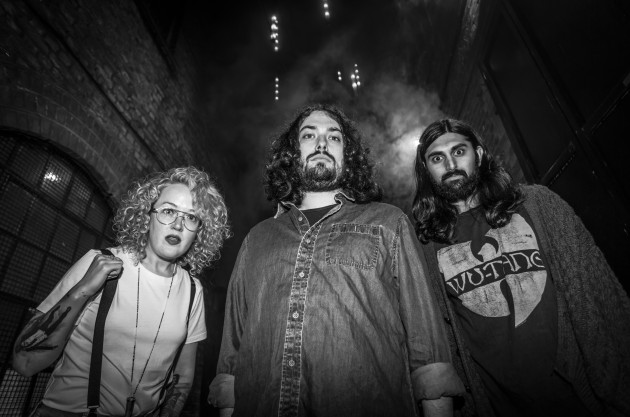 Photo by Brian Ritchie 
To mark its official release, London-based grunge trio Thunder On The Left have released their new single 'National Insecurity'.
Their first new music since 2015's  The Art of Letting Go EP, 'National Insecurity' is a bleak gaze into the future the band predicts for us as we become ever more hyper-dependent on technology. The single is an ambitious, riff-laden belter that seems determined to shake some sense into us. Or at least freak the hell out of us until we put our phones down for 10 minutes. Recorded and mixed along with the rest of their forthcoming debut album by the mighty Rocky O'Reilly of Start Together Studios in Belfast.
The video stars the band's vocalist and Belfast-native, Carla, and is an eerie, DIY affair. We're very into everything about this. Feast your ears and/or stream below.