Features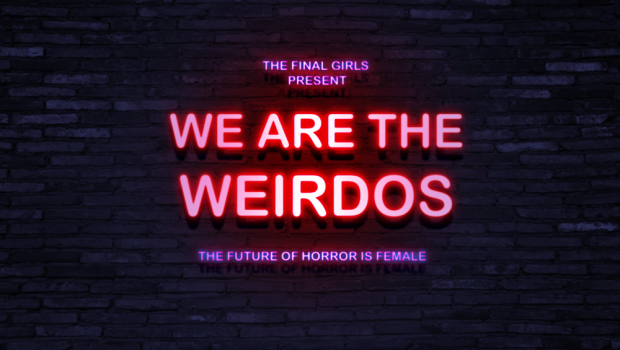 Published on October 27th, 2017 | by Richard Davis
0
Weirded Out: An Interview With Feminist Horror Champions The Final Girls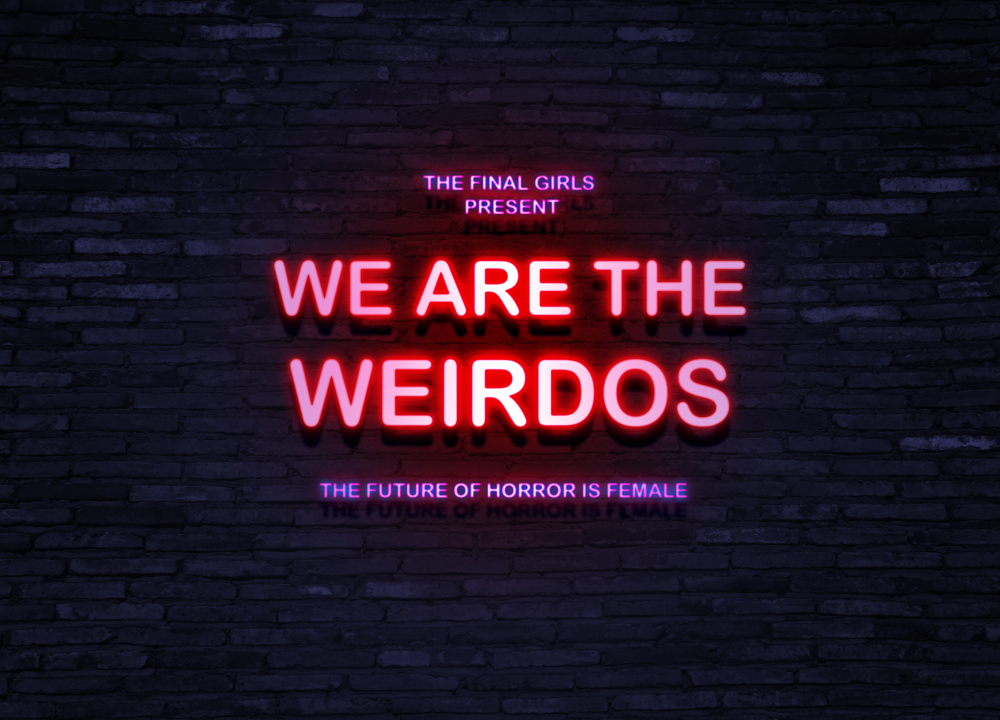 Women have always been key figures in horror cinema, from Barbara Steele to Jamie Lee Curtis to Katharine Isabelle. While characters like Ellen Ripley, Laurie Strode and Sidney Prescott represent some of the most famous examples of one of the horror genre's most celebrated tropes – 'the final girl'. Taking inspiration from this genre staple – coined by academic Carol J. Clover in 1992 – the Final Girls, a London-based programming partnership comprised of Olivia Howe and Anna Bogutskaya, have been exploring feminist themes in the horror genre through a series of screenings and writing.
Crucial to their work is showcasing the role of women behind the camera, as well as in front, and this led the pair to curate their own touring programme of short horror films, specifically from up-and-coming female directors. We are the Weirdos is playing around the UK throughout October and screens at QFT in Belfast tonight, Friday 27th October. A showcase of ten of the best horror shorts from around the world, one of the films even features an original score and cameo from the master of horror himself, John Carpenter.
Richard Davis caught up with the Final Girls to talk about We are the Weirdos and all things horror.
What was the inspiration behind the Final Girls?
The Final Girls is the brainchild of a Saturday morning WhatsApp conversation. We were both, individually, horror and fantasy fans, as well as huge cinema nerds. We bonded over a shared love of horror cinema, by doing a load of marathons, and by a shared disappointment in some of the usual horror environments, where we did not feel very welcome. So we decided to stop moaning to each other and do something about it.
What is it about the horror genre that resonates so strongly with you?
Horror is the most visceral viewing experience you can have. No other genre sticks with you as much as horror does. Horror films are one of the last true cinematic experiences that physically affects you when you're in the cinema. At its best, it feels like a rollercoaster. There are very few films that can affect you physically in that way, and that feeling is contagious and intoxicating in a cinema.
The horror genre has produced some of the most iconic female roles in cinema, why do you think this is?
There's definitely a stigma attached to the perception of roles for women within the horror genre, however, it's actually the only genre that allows women to play a diverse range of characters. Whilst it may not be unheard of for women to be playing the victim in the genre, there have also been countless strong and victorious women in horror history, as well as fascinating and vicious villains.  The term the 'Final Girl' in itself is a reminder that as a (diverse) audience, we are encouraged to identify with the survivor, rather than the killer – that is, the strong women who survive the bloodshed.
Can you think of a specific scene from a film that cemented you as a horror fan for life?
It's more of a lingering feeling than a single film itself. We both, individually, recall the first horror films we saw and also how they made us feel. For both of us, the love of horror was more of a gradual thing; you slowly become addicted to the sensation you get from watching a horror film and suddenly, that becomes all you crave.
What is the scariest film you've ever seen?
For us, it's not necessarily about films being scary, it's more about the time, place and feeling you felt when you first saw them. What's interesting about genre films is everyone always seems to remember the first time they saw X movie and how they were probably terrified to see it again (or even sleep) for years to come. Often you come back to that film and aren't quite sure why it stuck with you for so long. Too often it's the unsuspecting films that stick in your head late at night.
What were you looking for when you were putting together the 'We are the Weirdos' programme?
When approaching Weirdos we decided that we wanted to open up submissions so we wouldn't limit ourselves to looking at the festivals we know and at the work of filmmakers we're familiar with – we wanted to see if we could find some real outliers (or more like, could they find us). We kept them free so as to not create additional barriers. We received over 1,300 submissions – a lot of them were completely irrelevant but some were absolute revelations.
We wanted to show that a female take on genre and horror can be varied in both themes and form. The shorts we're showcasing with We Are The Weirdos are completely, radically different from each other, each filmmaker uniquely talented and interested in different subject matters. We thought a lot about narrowing down the brief further to a central theme, but with the quality of films sent through to us, we felt like that might lead us to compromise on some of the films we could include.
Obviously, there is a genuine issue of a lack of female authorship in cinema, but do you think that this is also a problem of programming and curation? And is this a part of The Final Girls' purpose?
Who are your favourite female filmmakers working in the horror genre today?
Almost too many to mention!  To highlight a few.
We are obviously huge fans of Anna Biller's work. We toured her latest feature The Love Witch earlier this year and also shipped over her short films for a special 16mm screening at The Castle Cinema, London. She's one of the most unique and hardworking filmmakers there is out there today. We cannot wait for her to finish her next feature.
One of our most anticipated films is Jennifer Kent's (The Babadook) new feature The Nightingale. The Babadook, her first feature, is truly creepy and explores themes of loss and motherhood through genre. We can't wait to see what she does next.
We couldn't answer this question without mentioning Karyn Kusama. She is one of the most inventive genre filmmakers out there and her work is so underrated. Her latest feature The Invitation is a chilling chamber piece and we were absolutely blown away by her terrifying segment in all-female anthology film, XX. We can't shout about her enough and encourage everyone to track down everything she has ever done!
What are The Final Girls planning next?
We've got so many ideas for The Final Girls but it often comes down to what is right for that time. We're currently focusing on making Weirdos a success and are yet to announce our next project, but we can say that there is plenty more to come and we want to build and build on the work of the last 18 months. Watch this space.
We are the Weirdos is screening at Queen's Film Theatre Belfast on Friday 27th October at 6.40pm.